As we celebrate Black History and Black Futures Month, we are reminded of the movements and the generations of freedom fighters who paved the way for us. These folks dared to dream of a more just and equitable world, putting their radical imaginings into practice and mobilizing for the advancement of all Black people. And today, we are witnessing the power of Black community organizers carrying on the legacy of past freedom fighters, and who remind us that Organizing Never Goes Out of Style. 
This month and beyond, we reflect on the liberation movements of the past and celebrate today's organizers forging a path of abundance, safety, joy, and justice for our communities. We are proud to share an invaluable round up of organizations, events, and resources building on the Black radical tradition cultivating a collective future rooted in equity and joy.
Webinars, Workshops, & Events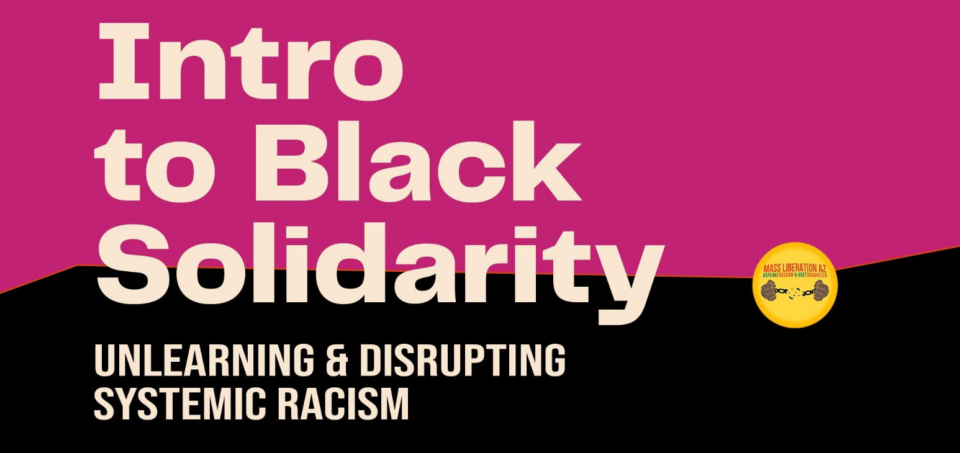 Intro to Black Solidarity: Unlearning and Disrupting Systemic Racism – Mass Liberation Arizona
A conversation hosted by Mass Liberation Arizona, designed for white people who want to support the movement for Black Lives and want guidance on what Black Solidarity is and how it looks in practice. It's an opportunity to examine systemic racism, build a solid power analysis, and learn the skills needed to disrupt anti-Blackness personally and politically.
Supporting Black-Led Movements for Safety & Liberation – Black-Led Movement Fund & Communities Transforming Policing Fund
Leaders of BLMF and CTPF at Borealis Philanthropy discuss the vision, strategies, and practices they bring to supporting Black-led movement work focused on safety and liberation, as well as lessons learned from past uprisings and the backlash to this critical work.
Dispatches from the Field: What It Takes to Advance Racial Equity – Racial Equity to Accelerate Change Fund
Borealis Philanthropy's REACH Fund hosted a learning session with Kelly Bates from Interaction Institute for Social Change and Natalie Bamdad from Change Elemental to explore the journey of racial equity, trends we should anticipate, and what's needed from philanthropy to elevate and prioritize this vital work.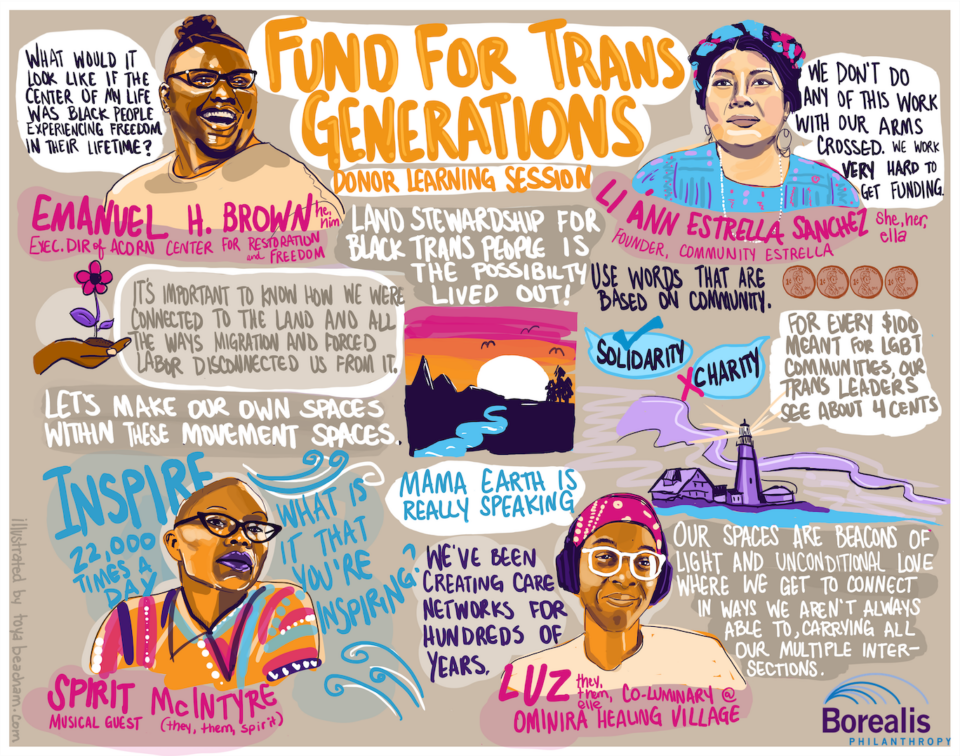 Healing and Community Care Led By and For BIPOC Trans Communities – Funds for Trans Generation
Borealis Philanthropy's Fund for Trans Generations hosted a donor learning session with trans movement leaders to uplift the voices of organizers and healers stewarding land projects, creating healing spaces, and shifting how we understand community sustainability.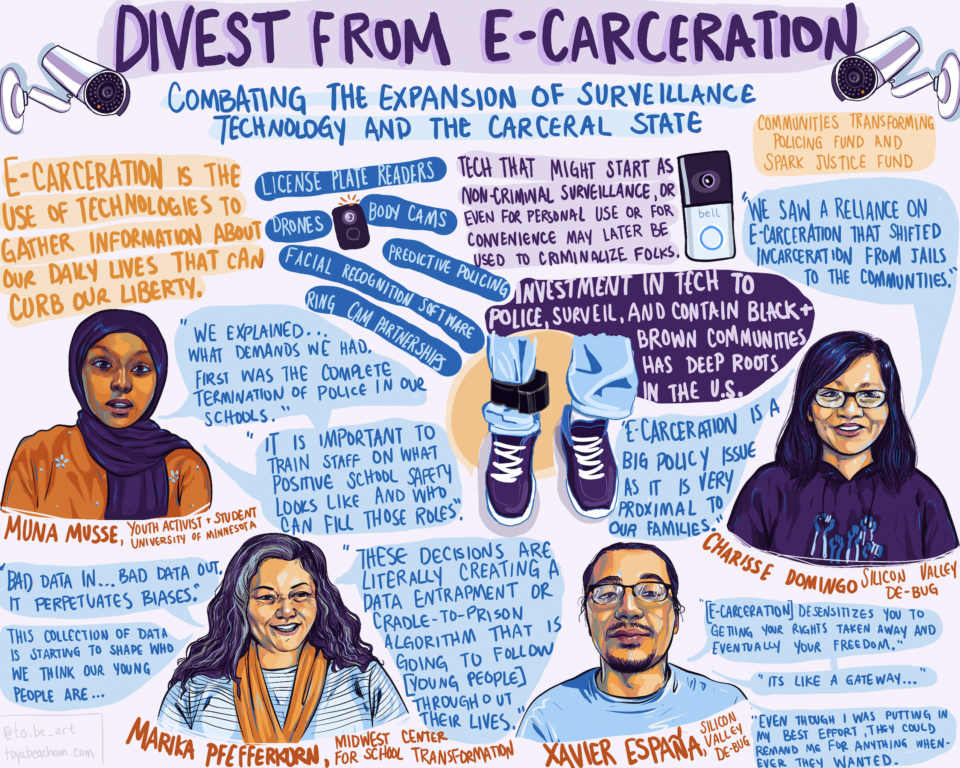 Divest from E-Carceration: Combating the Expansion of Surveillance Technology and the Carceral State – Communities Transforming Policing Fund and Spark Justice Fund
CTPF & SJF hosted a dynamic donor-learning event highlighting strategies to address the surveillance, criminalization, and e-carceration of youth and BIPOC communities. This session explores the history of surveillance technology and shares the work of grantee partners and their vision for what could be resourced to keep communities safe without policing and incarceration.
Reimagining Safety Film screening – Decarcerate Memphis
Decarcerate Memphis is partnering with Rhodes College and several other grassroots organizations to host a screening of Reimagining Safety. In the film, experts explore the false premise that more police and more prisons make us safer while providing practical and actionable solutions toward achieving systems of safety that work for everyone. 
Free Minds Support Group – Free Hearts
The Tennessee-based organization led by formerly incarcerated women hosts a monthly in-person and virtual support group—a safe and welcoming space for individuals facing a wide range of barriers after incarceration.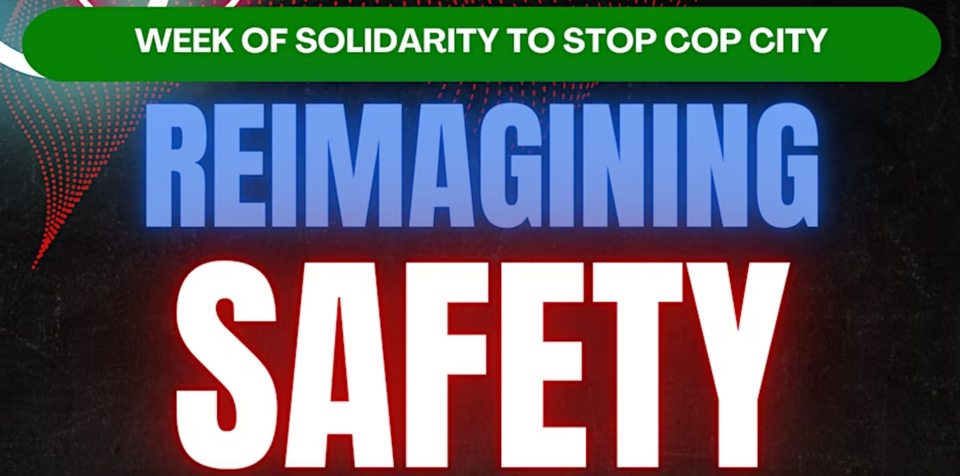 The Harms of Solitary Confinement – Emancipate NC
Emancipate NC and other groups in the End SolitaryNC Coalition are co-hosting a virtual listening session to discuss and help raise awareness about the harms caused by exposure to solitary confinement in North Carolina's state prisons. Folks directly impacted by solitary confinement will share their stories and offer alternative solutions.
Articles
Black History Month needs to be about Black lives by Danielle Broadway
An exploration of how Black history and the civil rights movement are often romanticized as "good trouble" while folks condemn today's BLM protests and disregard the movements to defend Black life.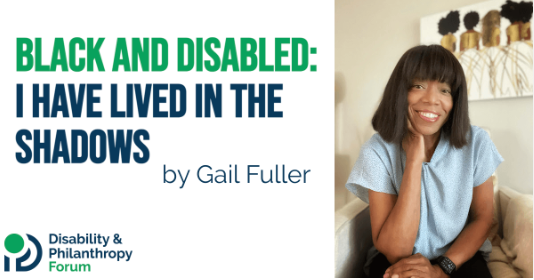 Black and Disabled: I Have Lived in the Shadows by Gail Fuller
Program and Communications Director of the Disability & Philanthropy Forum, Gail Fuller is stepping into the light to share her experiences as a Black woman living with a non-apparent disability.
Black Power Meets Police Power by Dan Berger
This piece profiles the experiences of Michael and Zoharah Simmons and highlights the intertwined histories of activism and incarceration, and explores the trajectory of the organizations and strategies that anticipated contemporary decarceral movements.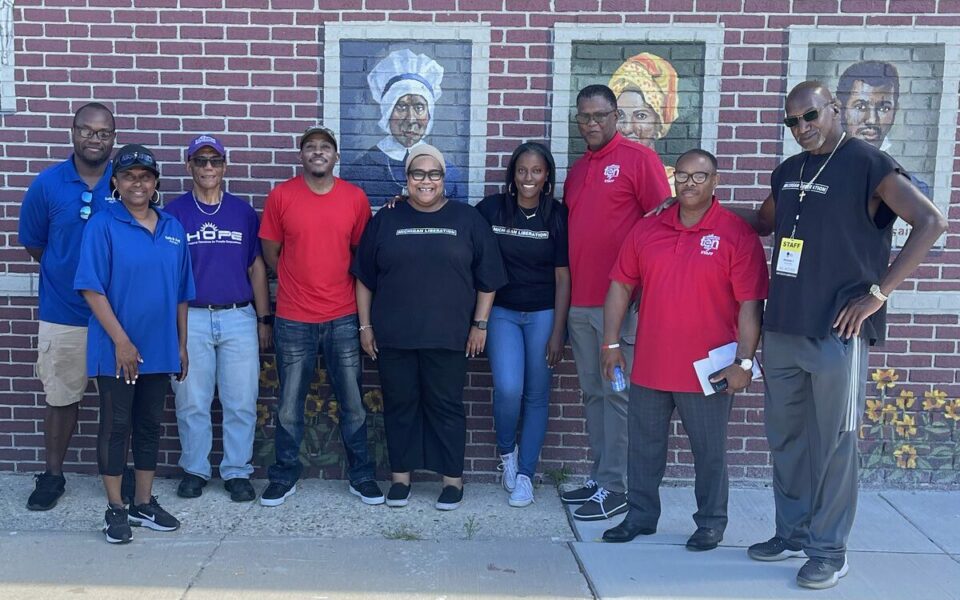 Poverty is violence. Nowhere is that clearer than in our jails and pretrial detention policies. by Sade Dumas
Reflecting on how poverty plays a central role in oppressive systems and highlighting the work Sparks Justice Fund grantees do to decriminalize homelessness, abolish cash bail, and end unjust pretrial detention.
Tyre Nichols' death began with a traffic stop. Now, organizers want to rethink public safety by Brittany Brown
In the wake of Tyre Nichols' death, Memphis activists don't want to hear about police reform. They are pushing back on local legislators to take actionable steps to keep their communities safe.
Outreach & Donation

Black Love Cards – The Movement For Black Lives
This February, M4BL is celebrating Black history, Black life, Black futures, and Black love. Check out their collection of customizable Black love tarot cards designed by illustrator Alexis Nicole Neely. Manifest love beyond romance, binaries, and capitalism, and send these cards to the folks you care about.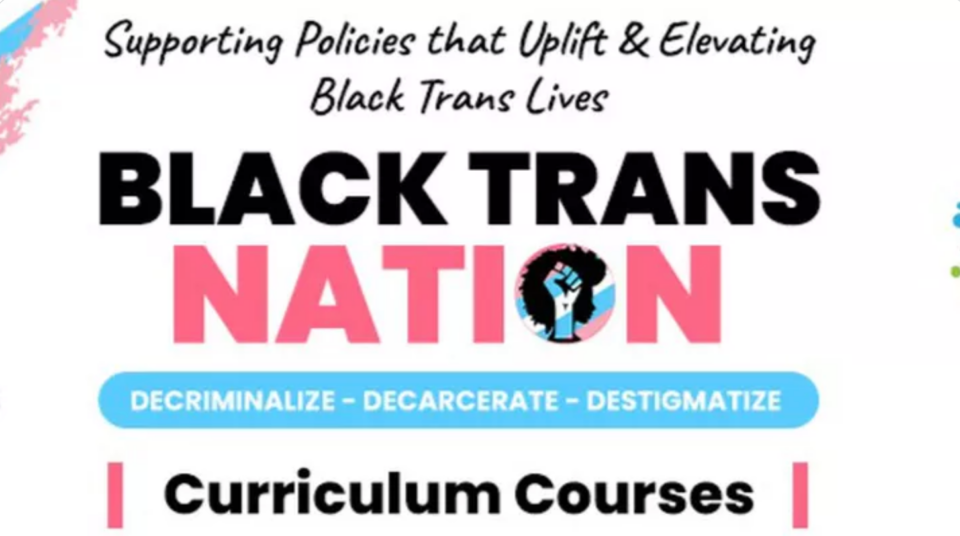 Trans-inclusive Educational Curriculum – Black Trans Nation
Black Trans Nation is raising funds to develop a new curriculum to close education gaps surrounding the trans experience and community issues. They want to create resources for their members, allies, and the broader community that explore gender identity, insights into unique experiences of trans folks, healthcare, and frameworks for cultivating inclusivity.
Rights Act – Black and Pink
Black and Pink Massachusetts drafted The RIGHTS Act in partnership with other local organizers. The bill addresses the most basic needs of incarcerated LGBTQI+ people and those living with HIV—centering on critical issues such as the right to safer housing, health, affirming programming, and solitary confinement.

San Antonio Justice Charter – ACT4SA
Act 4 SA is crowdsourcing signatures and raising funds for the San Antonio Justice Charter. This charter will amend the City Charter of San Antonio to adopt a justice policy that will reduce unnecessary arrests, mitigate racial bias, and save scarce public resources through comprehensive reforms.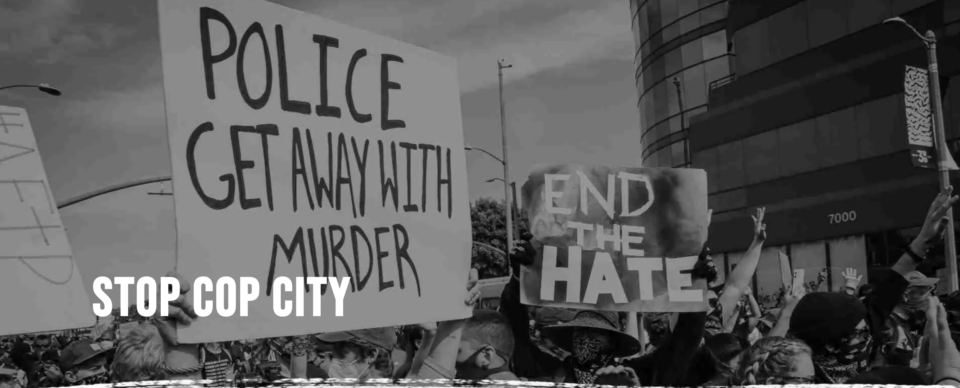 Stop Cop City – Community Movement Builders
The Atlanta-based organization is sharing resources and collecting signatures in support of the Stop Cop City campaign, a proposed plan to build the Atlanta Police Foundation militarized police training facility. Community Movement Builders are mobilizing violent policing and deforestation and are demanding that corporations divest from this project.
Black History Bowl – Austin Justice Coalition
Austin Justice Coalition (AJC) is hosting its inaugural Black History Bowl. In this family-friendly, fun, competitive, and educational event, students ages 3-12 will have the opportunity to learn about Black History and compete for a chance to win a scholarship.
Toolkits & Reports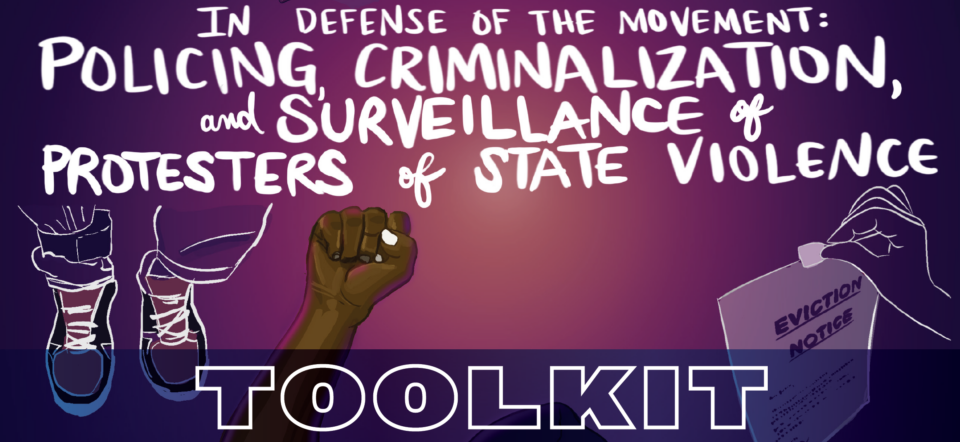 Policing, Criminalization, and Surveillance of Protesters of State Violence Toolkit – Communities Transforming Policing Fund
Philanthropy must commit to the long-term legal, safety, and security support of protesters to reinforce our democracy and align with movements for justice and equality. This toolkit was developed to provide a framework for philanthropic peers and donors looking to partner with organizations in defense of the movement.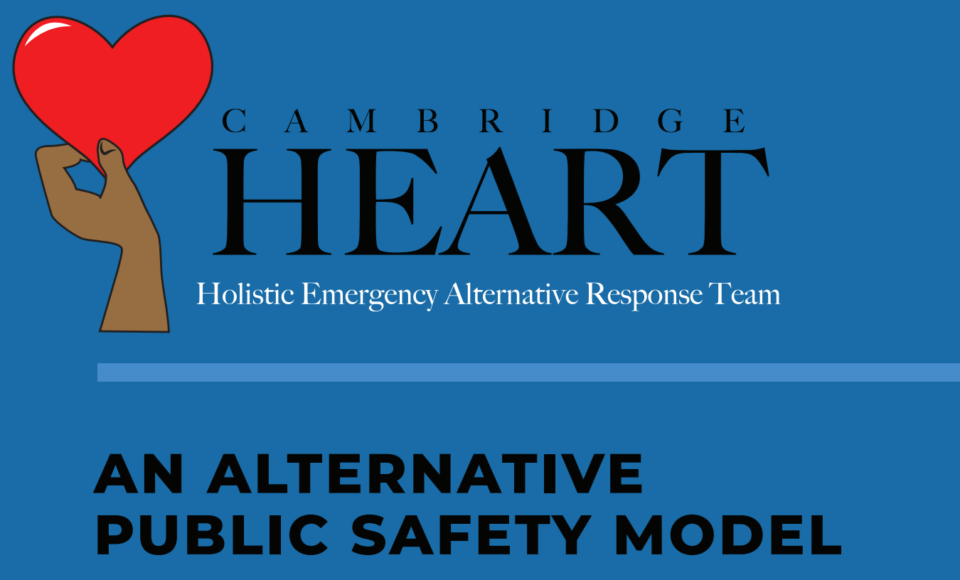 Alternative Public Safety Model – Cambridge Heart
Holistic Emergency Alternative Response Team or HEART is an alternative public safety model currently moving toward implementation in Cambridge, Massachusetts. Developed by local organizers, it aims to interrupt the harm caused by policing and incarceration that disproportionately targets the most marginalized folks within the community. This model was designed to uplift the dignity and humanity of those underserved by the existing public safety systems.

Divest from E-Carceration ToolKit – Communities Transforming Policing Fund & Spark Justice Fund
A toolkit developed by CTPF and SJF to provide donors with additional context, data, insights on surveillance technologies, calls to action, and grantmaking strategies for supporting protestors and protecting them against police violence.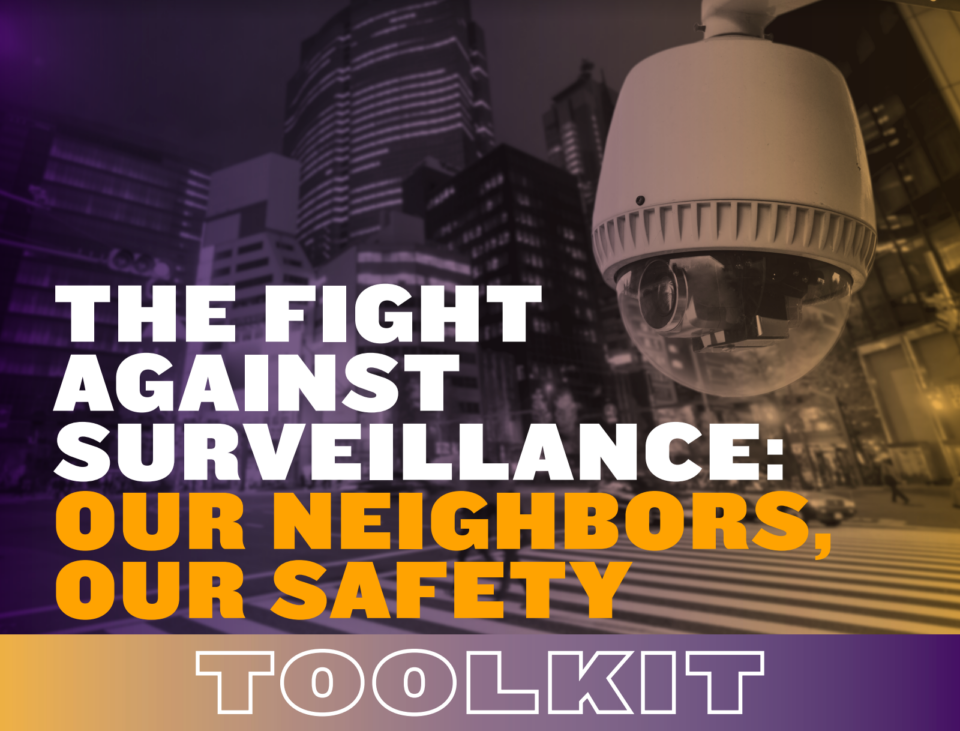 The Fight Against Surveillance: Our Neighbors, Our Safety. – Spark Justice Fund
The toolkit provides an overview of Spark Justice Fund's learning session about the rising threat of surveillance and how it continues to harm communities at the margins and those fighting for justice and liberation. It also includes additional resources to help funders learn about the many intersections of surveillance with justice-oriented work.
A Call to Action
At Borealis Philanthropy, we're proud of our funds, grantees, and folks in the community mobilizing and developing strategies to create real systemic change. As always, we are committed to aligning ourselves more strategically with the movements we support and invite donors to collaborate with us to better serve our grantees and their organizing work. For more information about our funds, grantees, and how you can support these and the broader community of Black-led movement organizers by partnering with Borealis Philanthropy, contact Maya Berkowitz at mberkowitz@borealis.org.