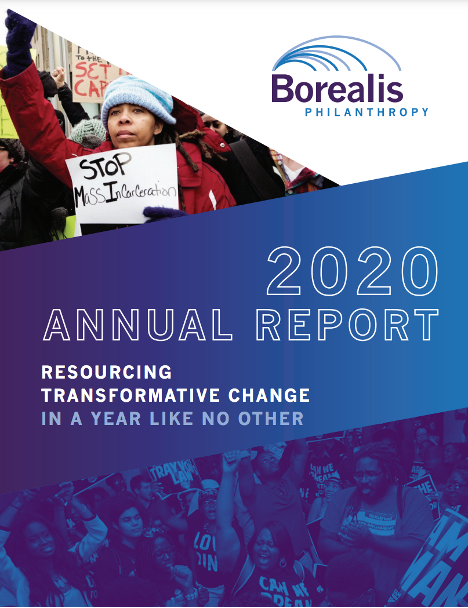 In a year marked by the COVID-19 pandemic and racial justice uprisings affirming that Black Lives Matter, it has become abundantly clear that grassroots leaders saved this country from an authoritarian takeover by organizing and energizing voters in all 50 states. THAT is the power of progressive community organizing and civic engagement.
As people filled the streets in protest, Borealis' ten collaborative funds made $2.4 million rapid response grants to 160 organizations between May and July to address urgent needs related to the pandemic and racial justice. We also welcomed 40 new funders committed to addressing the inequities facing so many of our communities.
As the needs of community organizers became abundantly clear, our work did not miss a beat. In 2020, we more than doubled our previous year's grantmaking, moving $29 million, a majority of which are BIPOC and women-led. And in just six years, Borealis Philanthropy has made a total of $78.4 million in grants.
Learn more about our efforts in resourcing transformative change in 2020. Download the pdf version of our 2020 Annual Report today.