In November 2016, the Fund for Trans Generations (FTG) announced its inaugural grantmaking process, during which we received over 130 Letters of Inquiry (LOI). In preparation for this large undertaking, the FTG created an advisory committee of trans and gender nonconforming leaders to help review each LOI and provide feedback on those organizations for which we would invite full proposals. We are excited to announce the following leaders and activists as members of the FTG Advisory Committee:
---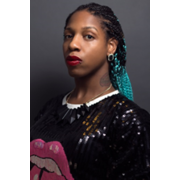 CeCe McDonald is an activist, speaker, and icon in the LGBTQ community. Rising to international recognition after surviving a white supremacist & transphobic attack, CeCe has graced stages across the country where she uses storytelling to articulate the personal and political implications of being both black & trans. She fosters important conversations around mass incarceration, sexuality & violence and is the star of the recently released feature-length documentary about her life & story, Free Cece!
---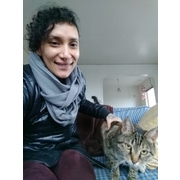 Fabian Romero is a queer Purépecha filmmaker and poet-scholar born in Michoacan, Mexico and raised alongside the Pacific coast agricultural worker trails. Read more about their work at fabianromero.com. They are currently a Doctoral Student in Gender, Women and Sexuality Studies at the University of Washington.
---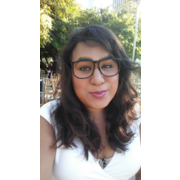 Lexi is Managing Director of Peacock Rebellion and is a fierce, fat, femme TransLatina woman, trouble maker, and ground-breaker. Lexi has been a part of: Founding the Queer Yo Mind Conference at San Francisco State University, Producing Brouhaha: Trans Women of Color Comedy-Based Storytelling, and Co-Founding and Co-Coordinating the International Trans Women of Color Network Gathering. Lexi has been featured on Autostraddle for her article "24 Things You NEED To Do To Help Trans Women of Color Survive" and Salon for her article "Stonewall is in Our Blood".
---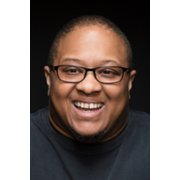 Rev. Mykal O'Neal Slack is a speaker, trainer, worship leader, community minister and congregational life coordinator in Unitarian Universalist, Metropolitan Community Churches, and interfaith settings. He has a ministry and calling to nurture spaces where people can connect in ways that heal, not harm, talk about and re-imagine church life that truly honors our differences, and make sustainable changes that are an outgrowth of spiritual practice, deep listening, and active engagement in community.
---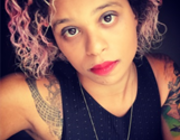 Reina Gossett is an activist, writer, and filmmaker.  Along with Sasha Wortzel, Reina wrote, directed and produced Happy Birthday, Marsha! a short film about legendary trans activist Marsha P Johnson starring Independent Spirit Award winner Mya Taylor. Reina is a 2007 Soros Justice Fellow, a 2009 Stonewall Community Foundation Honoree, and the recipient of the 2016 Ackerman Institute Community Award.