Advisory Committee Members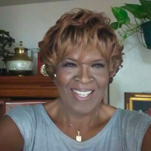 During the early years of the HIV/AIDS pandemic, Miss Sharyn Grayson worked in various administrative and program management roles with several Bay Area nonprofit groups and service providers. She has received numerous awards and special commendations for her pioneering HIV program achievements with many organizations across the country; particularly for her representation of the Black/African American Transgender Women community. Prior to embracing a full-time career in social justice and nonprofit community services (which began in 1978), Sharyn taught Business Education classes at: Valley Trade & Technical School, Fresno, California; and at both Greater Flint OIC and Charles Stewart Mott College, in Flint, Michigan.
In 2006, recognizing the need for an expanded focus on innovative social justice projects and equity among community health and human services providers, Sharyn organized her own company and began operations in Oakland, California. Today, Nonprofit & Consumer Services Network (NPCSN) – offers a full range of professional business services and resources that launch, sustain, and support the economic growth, development, and continuity of community-based and grassroots organizations, nonprofit corporations, and small businesses that directly and positively influence the lives of all Transgender and LGBQI residents. Sharyn is CEO and Senior Consultant at NPCSN. The new home office is Little Rock, Arkansas. Among her many historical achievements, she is also part of a very small, but growing, list of minority Transgender women who own and operate businesses across the country.
Sharyn's many professional business affiliations and alliances are extended across the U.S. She is a renowned public speaker, trainer/facilitator, program developer, nonprofit business consultant, grant writer, Transgender advocate, and highly respected 'elder' leader within the national T-LGBQI neighborhood and healthcare community sectors.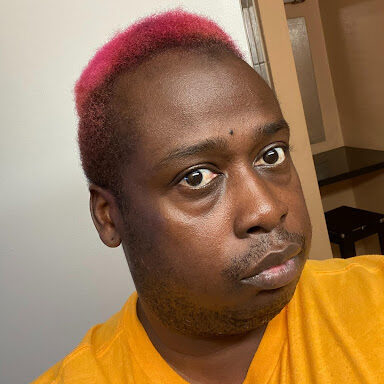 My name is Ducky Jones. I am a Black, Latinx, Queer, Intersex, Agender, Disabled person who uses They/Them pronouns. I am a Mental Health Educator with Fireweed Collective doing trainings, workshops, and webinars from a Disability Justice lens while doing transformative justice work. I am formerly a member of Trans Folks Fighting Eating Disorders, and a former board member of the Association of Size Diversity and Health. I am a former Trainer through Community Partners on training homeless shelters to treat and help their Transgender, Gender Non-Conforming, nonbinary and intersex clients. I spoke at this year's Fat Activism conference and Braving Body Shame. I am a core member of Mirror Memoirs, an organization that promotes awareness of storytelling from QTIBIPOC survivors' experiences. In my free time, I am also a poet and writer, and am currently working on my chapbook.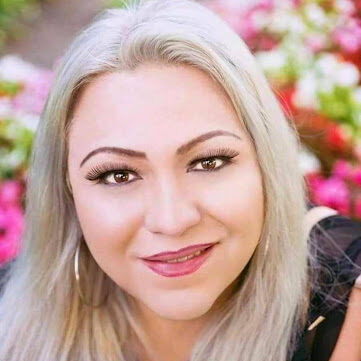 After a group of transgender Latina women in Texas faced discrimination when using a restroom, Anandrea Molina, who is transgender and Latina herself, created Organización Latina de Trans en Texas (OLTT). The organization, founded in 2015, works to defend, support, and provide resources for the transgender Latina community. Molina, a Christian and a proud Texan, works tirelessly to help her sisters in the transgender Latina community get the resources they need to flourish. She only hopes her fellow Christians and fellow Texans will continue to follow suit and do the same.
"Not only do we understand what it means to be discriminated against just by being who we are, but we are commanded to use that experience to offer our hand and protect the vulnerable among us," Andrea said. "We were all created in the image of God. Every human being is worthy of love and respect and equal protection under the law."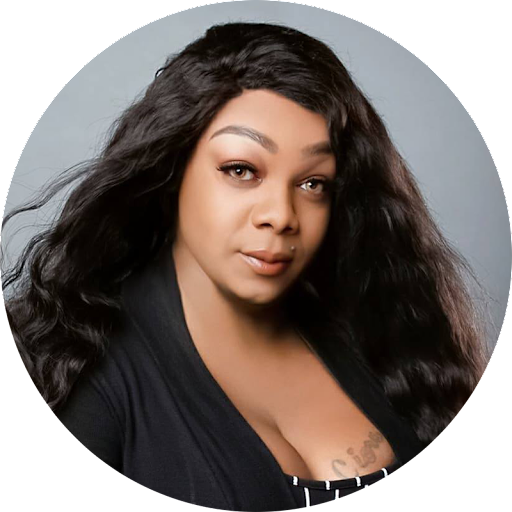 Ciora Thomas is a Pittsburgh native, founder, and Director of Sisters PGH. Developed in 2013 because of her own struggles and victimization within a cistem thriving off of youth homelessness, drug addiction, youth sex trafficking and no real opportunities to thrive independently within the city of Pittsburgh. Her organization advocates for transgender rights within the social and economic realms in order to continue the demarginalization and equality of the trans community of Pittsburgh and Allegheny County. Ciora went on to lead SisTers PGH into opening Pittsburgh's only trans owned and operated community center, where trans and nonbinary people are able to obtain tangible resources, medical/mental health referrals, self affirmation groups and/or a chance to enroll in the many programs SisTers PGH has to offer including BroThers PGH, which centers the lived experiences of our Trans Masculine Community, Grow Too Succeed, which centers Drug & Alchohol sobriety for trans and nonbinary people and Project T, A brave temporary housing initiative garnished by Ciora leading the organization into becoming a home and land owner that provides respite and programming geared to support Pittsburgh's transgender community members to not only learn how to live independently but also a chance to transition back into community within there own affordable housing.
Ciora is the founder and lead organizer of People's Pride PGH, an alternative Pride event in Pittsburgh in Protest too the Delta Foundation of Pittsburgh, an organization that has racially segregated Pittsburgh Pride for over a decade. People's Pride PGH was created in the spirit of Stonewall to center those most marginalized within the TLGBQ communities of Pittsburgh by highlighting the need for Policy and Legislation that defends and protects TLGBQIA Pittsburghers and Pennsylvanians . Through this Ciora has garnished relationships with hundreds of organizations city, state and country wide that are beneficial to the relations of the TLGBQ community of Pittsburgh while also giving back annual grants in support of TLGBQ focused initiatives in Pittsburgh.
Ciora is one of only a few Black trans women leading within Pittsburgh, speaking truth to power about transgender rights, women's rights, cistemic transphobia, racism, oppression, affordable housing, and everything encompassing trans inclusion – with a black trans intersectional lens and an unapologetic approach in order to bring the very lived experiences of trans people to the front lines as leaders, service providers and independent thriving community members. Ciora sits in several seats locally and statewide becoming the first Black trans woman to become Chair of the LGBTQIA Advisory council of Pittsburgh and a Commissioner of the Commission of LGBT Affairs out of Pennsylvania Governor Tom Wolfe's Office to later on in 2020, be reappointed as the Co-Vice Chair of Pennsylvania Commission on LGBT Affairs. Ciora has a high focus on legislation, policy, voter engagement, homelessness and equal affordable housing for TLGBQ
Knowing the struggles that are inherent to our cities, states and nation at large, she strives to make a difference by pushing forward equality everywhere – paying whats shes learned forward to other TGNCpeople while being a strong advocate and movement leader for the transgender communities of Pittsburgh, Pennsylvania and the country. Ciora is a prime example of how perseverance against all odds can shape the movement of trans liberation.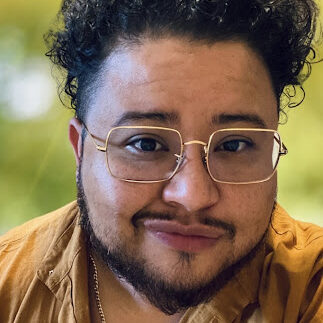 Rumba is an Afrolatinx Trans migrant from El Salvador and founding director of inTRANSitive in Arkansas. Rumba is a member of the National Latinx Alliance Against Sexual Assault and has a background in sexual and domestic violence advocacy, mental health first responder, digital and distributed organizing and handling immigration cases.
Disability Justice Coordinator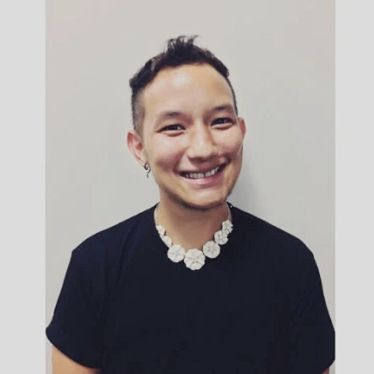 Elliott Fukui is an organizer, trainer and facilitator with almost two decades of experience working with communities impacted by systemic and interpersonal violence. He has strong grounding in and commitment to Transformative Justice, Community Accountability, Disability Justice and Mutual Aid practices.
Facilitation Team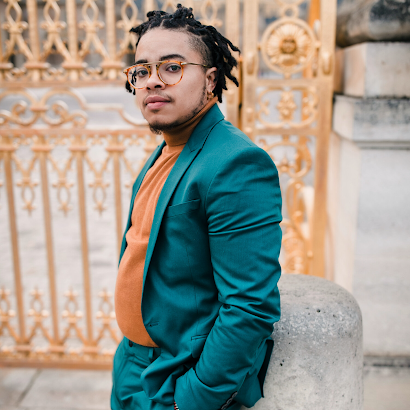 Wazi Maret I am a consultant who mobilizes ideas and resources through a conceptual, creative, and collaborative approach. In my work, I help shape the world through music, money and management. I value building empathy, strong relationships, authentic culture and storytelling in my work. I am a music producer and songwriter with a passion for anything to do with sight, sound and storytelling. I am also a skilled trainer and fundraiser who uses creative design to mobilize resources and educate people on some of the world's most critical issues. In 2018, I co-founded a music and creative production house, Tender Bois Club, where I continue my work in multi-media storytelling and social impact. As a Black trans creative from Hyattsville, MD–also from a mixed race family with Southern and working class roots—I come to the work with many unique perspectives and utilize divergent thinking to process and build ideas into meaningful projects. https://www.wazimaret.com/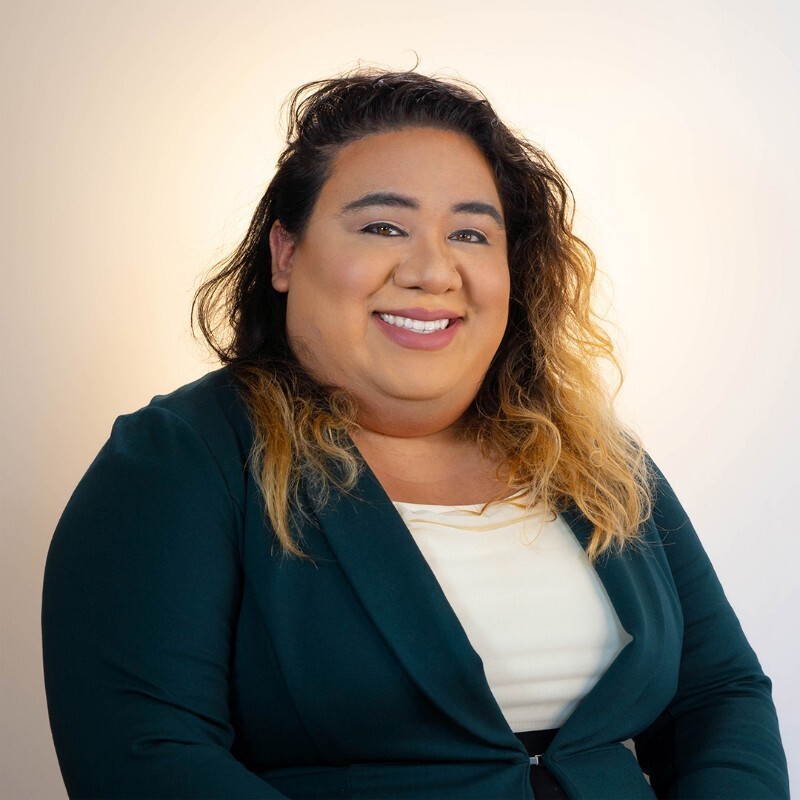 Lexi Adsit is a ground-breaking translatina artist, organizer, scholar, and professional.
Professionally she has specialized in upscaling small grassroots and community-based social justice and mission-driven organizations, with a specific goal focused on advancing justice for transgender women of color. She most recently organized the Sexuality History Studies conference at San Francisco State University, and over the past five years has organized over 20 events, some large-scale conferences and shows with approximately 700 attendees and others multi-day events for 100 people.
Academically, Lexi has lent her research skills to help small community organizations create and conduct an evaluation of programs and engages with theory and ethnographic accounts of the embodied experiences of transgender women of color.
Artistically, Lexi has performed stand-up, sketch, and comedic storytelling with Peacock Rebellion at numerous cities across the United States, including but not limited to Cambridge, MA, Portland, OR, and Oakland, CA. She has also taught stand-up comedy and comedic storytelling to numerous cohorts.
As an organizer, she has worked with a collective of transgender women of color across North America to organize the first-ever International Trans Women of Color Network Gathering. She played a key role in envisioning the Network Gathering, conducting outreach to communities, creating the website, fundraising to help offset travel costs for participants, and running the event the day-of.
Language Justice Team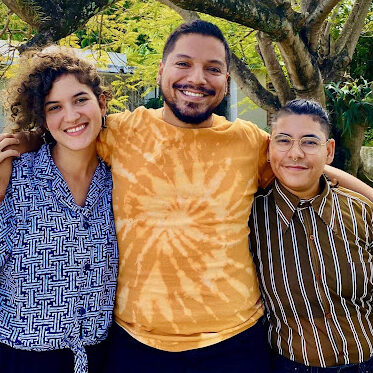 Babilla Collective was established in 2019 by patri gonzález ramírez, Pao Lebrón, and Cristóbal Guerra Naranjo as a collective of transfeminist anti-racist language workers who come from experiences of Boricua migration and diaspora. Together, we have over 20 years of experience working as social justice and community based interpreters. We have worked with over 200 organizations, foundations, labor unions, cultural centers, and community based groups as interpreters, translators, language access coordinators, and language justice advocates. Babilla was formed with an intentional commitment to support cultural, artistic, community organizing, and political spaces in prioritizing and practicing language justice through a lens of decolonization, gender inclusive language and self-determination. Above all we believe language justice work should be creative, joyful, and nurtured as an integral part of movements that seek liberation and justice.