What: Webinar for trans-led groups on the nuts and bolts of grassroots and foundation fundraising strategies. Webinar will be simultaneously interpreted in Spanish.
When: Monday, June 11, 2018; 3-4:30pm PST/4-5:30pm MST/5-6:30pm CST/6-7:30pm EST
The Fund for Trans Generations at Borealis Philanthropy is excited to announce webinar for all current or prospective grantee partners as well as any trans-led group who is seeking more fundraising knowledge, skills, and resources.
We've heard from current grantee partners that folks are interested in strengthening their messaging and fundraising knowledge. We've also heard that groups are interested in connecting with other trans and gender non-conforming organizations and leaders.
This webinar will go over the nuts and bolts of grassroots fundraising, foundation fundraising, and strategies for messaging your work. This session will be a mix of presentation, small group breakouts, and large group peer learning and sharing. Please come with your questions!
Please join us on June 11 at 3-4:30pm PST/4-5:30pm MST/5-6:30pm CST/6-7:30pm EST.
Please RSVP here: bit.ly/FTGfundraising

Thank you to our partners and presenters from the Grassroots Institute for Fundraising Training (GIFT), Third Wave Fund, and Transgender, Gender Variant, Intersex Justice Project (TGIJP). You can learn more about them below: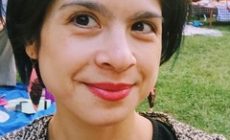 mai doan is the Program Assistant for Third Wave Fund and coordinates their rapid response grantmaking through the Mobilize Power Fund. For the past 10 years, mai has supported women, femmes, and queer and trans young people of color to heal, create, and resist through her work as as a writer, youth worker, community organizer, and energy work practitioner. Through her role at Third Wave, she is excited to be able to support the work and visions of communities who have historically been left out from the field of philanthropy.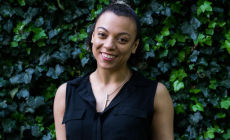 Nicole Myles is the External Relations Associate at Third Wave Fund, aka resident Donor Activist Organizer. Outside of social justice funding, Nicole can be found reading Afrofuturist literature or dancing.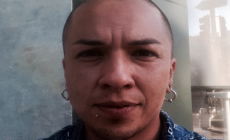 Veronica Garcia was born in Los Angeles and raised on the U.S./Mexico border in El Paso, Texas. She has over 20 years of experience working with social justice organizations and community groups on issues including access to health care, food and housing, anti-violence initiatives, LGBTQ equity, economic justice, anti-racism, and immigrant rights. Veronica is deeply committed to using the power of fundraising as a movement building strategy. She learned this powerful value as a graduate of GIFT's Staff-in-Training Internship Program over 10 years ago. In the years since graduating from GIFT's training program, Veronica has supported numerous community groups and organizations in building their grassroots fundraising capacity. Veronica also more recently helped launch two local community projects: the Detained Migrant Solidarity Committee and the Paso del Norte OUT Fund, a grantmaking initiative of El Paso's LGBTQA community (lesbian, gay, bisexual, transgender, and queer people, and our allies).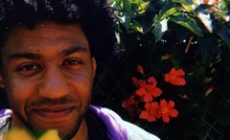 Kyle Neil is the Development Director at Transgender, Gender Variant, Intersex Justice Project (TGIJP). They are committed to prison abolition, resource redistribution, learning transformative justice strategies, and exploring their connection to witchcraft. Prior to joining TGIJP in 2017, they spent three years working at the intersections of LGBTQ, youth, housing rights, black liberation, and anti-violence movements. When not working, Kyle is watching anime, looking at flowers, dancing, or reading.
Fund for Trans Generations (FTG) Staff
Ryan Li Dahlstrom has worked at the intersections of LGBTQ, youth, anti-violence, and racial justice movements for over 15 years. After many years of fundraising, programmatic and leadership development for a variety of local and national social justice organizations, including the Movement Building Director of GIFT (Grassroots Institute for Fundraising Training) in Oakland, CA and Executive Director of TYSN (Trans Youth Support Network) in Minneapolis, MN, he's now working with Borealis Philanthropy as a Program Officer for the Fund for Trans Generations. Prior to joining the Borealis team, he worked as a Consultant with the Funders for LGBTQ Issues to develop philanthropic strategies for increasing resources to trans communities and movements. Ryan Li serves as the Vice-Chair of the Astraea Lesbian Foundation for Justice. In his spare time, he enjoys cooking, doing Crossfit, being an Uncle, and spending time near the ocean.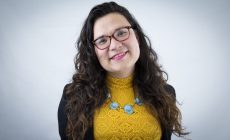 Kiyomi Fujikawa has been involved with movements to end gender-based violence since 2001. Her political home is with Queer and Trans communities of color and organizing around preventing and responding to intimate partner violence, which she most recently did with the Queer Network Program at API Chaya. She has been involved with the Trans Justice Funding Project, Social Justice Fund NW's Gender Justice Giving Project, the King County Trans Resource and Referral Guide, and many other projects for racial, gender and economic justice.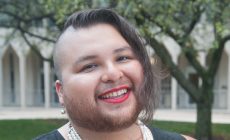 Aldo Gallardo works as a Program Associate for the Fund for Trans Generations at Borealis Philanthropy. She has been organizing at the intersections of racial and gender justice, trans/queer liberation, immigrant rights, and youth leadership development for over a decade. Prior to joining the Borealis team, she trained trans/queer youth of color to advocate for racial, gender, and economic justice in their schools and communities with the Genders & Sexualities Alliance (GSA) Network, based in Oakland, California. A Northwestern University graduate, she currently serves on the advisory board for El/La Para TransLatinas. Born in Lima, Peru, she enjoys basking in the sun and making music in a queer mariachi ensemble.