Young Trans Women of Color Grantees
The Transforming Movements Fund's Young Trans Women of Color (YTWOC) grantmaking program helps address the lack of resources supporting women of color leaders who are organizing on trans issues.
Learn more about the powerful, brilliant YTWOC grant recipients and the organizing they are doing with their communities: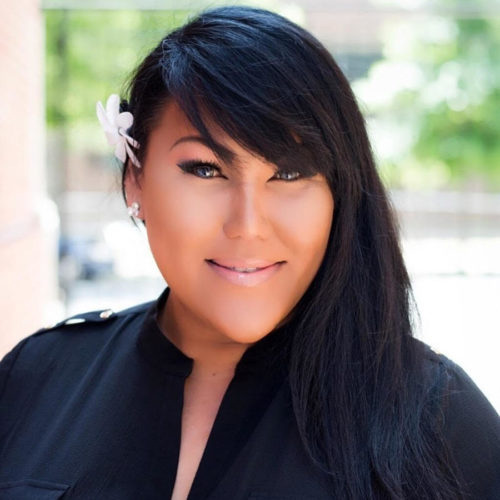 Cathy Kapua has worked with the transgender community since 2003, first as a Peer Educator at Kulia Na Mamo, then becoming the Transgender Service Manager at the Hawaii Health & Harm Reduction Center. Cathy is proud of her academic accomplishments in the University of Hawaii- West Oahu where she received a B.S. in Public Administration, and continues to use these skills to help her Native Hawaiian community. She has been successful in advocating for transgender programming and providing culturally competency trainings throughout the nation, but prides herself mainly on being a role model for younger transgender women in Hawai`i.
CoBella Nicole is a GSA organizer from New Orleans, LA. She has been active in Breakout as a powerful leader and organizer that worked to start Gender and Sexuality Alliances (GSAs) throughout New Orleans schools. Her organizing is rooted in an unapologetically Black, queer, feminist lens. She is inspired by the work of Audre Lorde, Assata Shakur, and Janet Mock. She uses her lived experience to inspire the youth to be leaders, to support one another, and to build collective power.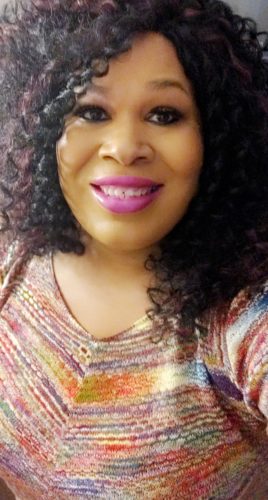 Mrs. Daroneshia Duncan-Boyd is an unapologetically Black, trans woman and Southerner and the Executive Director of Trans United, a national, trans, people of color-led organization, headquartered in Birmingham, Alabama. Before Trans United, Daroneshia served as the founder and Executive Director of Trans Advocates Knowledgeable Empowering (TAKE), an advocacy, support, and resource center for trans women of color communities in Birmingham, Alabama.
Daroneshia has a deep commitment and passion for this work. As an out trans woman, born and raised in Alabama, she has experienced physical and sexual violence, workplace, and housing discrimination, and the spiritual toll of exclusion from church and community. She remembers acutely what it was like to be honored for her advocacy even as she struggled with addiction and engaged in sex work simply to survive. Along the way, she gained smarts, savvy and a deep appreciation for the brilliance and resilience of trans people – especially Black and brown trans women. She carries with her the memories of the many people she has lost to needless and preventable violence. Her work at TAKE and Trans United is a reflection of her commitment to transform the intent behind the hashtags of #NotOneMore and #SayHerName into a set of impactful strategies, programs, and resources that honor the lives of those that have been taken too soon, and creates pathways for, by and with those that are still here.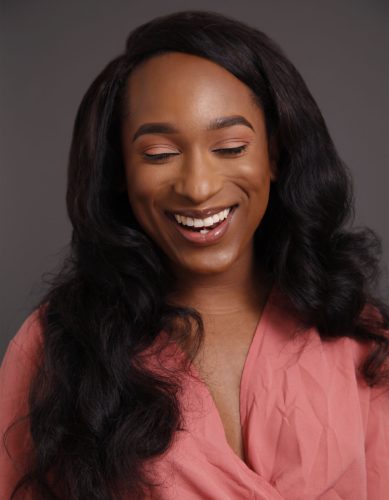 Elle Hearns is an accomplished writer whose work has been published by The CUNY Law Review and Ebony magazine. Her work has been profiled and featured by Posture Magazine, CNN, MTV, The New York Times, Time, Democracy Now, Fusion, Essence Magazine, Telesur TV, and The Washington Post.
Prior to founding MPJI, Elle served as a founding partner to Black Lives Matter where she also formerly worked as the interim organizing director.
She currently serves as the board chair for Million Hoodies Movement for Justice and as the lead advisor to The Tamir Rice Afrocentric Cultural Center. Elle splits her time between her hometown of Columbus, Ohio and New York City with her beloved son (toy poodle) Harper.
Isa Noyola is deputy director at Mijente, a political, digital, and grassroots hub for Latinx and Chicanx organizing and movement building. Launched in 2015, Mijente seeks to strengthen and increase the participation of Latinx people in the broader movements for racial, economic, climate and gender justice. Isa also works extensively for the release of transgender women from ICE detention and an end to all deportations and mass incarceration.She is apart of the advisory boards of Familia:TQLM, BreakOUT,  El/La para Translatinas, and the International Trans Fund. Isa identifies as a translatina activist and cultural organizer and is passionate about abolishing oppressive systems that criminalize trans and queer immigrant communities of color.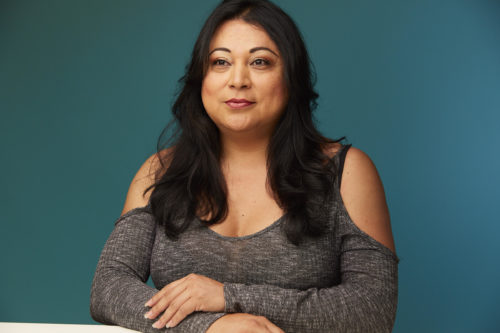 Jennicet Gutiérrez is a transgender Latina organizer from México. She was born in Tuxpan, Jalisco. She is an organizer at Familia: Trans Queer Liberation Movement. Jennicet believes in the importance of uplifting and centering the voices of trans women of color in all racial justice work. Jennicet will continue to organize in order to end the deportation, incarceration, and criminalization of immigrants and all people of color.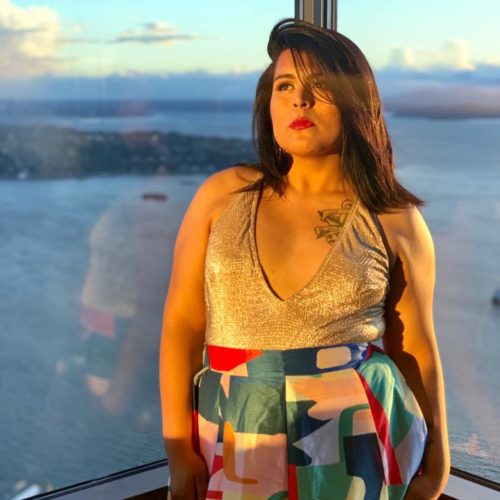 Monserrat Padilla is currently the Director for the Washington Immigrant Solidarity Network (waisn.org), a powerful statewide coalition of over 200 organizations in 22 counties and 52 cities who are building the defense line when ICE or CBP come knocking at the door by helping grow community Rapid Response Defense Mobilization, Accompaniment to Court, and Community Deportation Defense Organizing Teams. Monserrat was named by Seattle Magazine in 2018 as one of Seattle's Most Influential People and was also the recipient of the Leadership on Immigration Reform Award by the National LGBTQ Task Force In 2015.
Monserrat Padilla has been organizing LGBTQ, immigrant, and communities of color on the ground for over 10 years to build collective movement power. She was a co-founder of the Washington Dream Coalition and has led national and statewide campaigns. Monserrat worked as the National Program Coordinator for the Queer Undocumented Immigrant Project, a program of United We Dream, where she worked across the country building a national network of LGBTQ immigrant community leaders, advocates, and organizers to develop policies and advocate for addressing the needs of LGBTQ immigrant communities.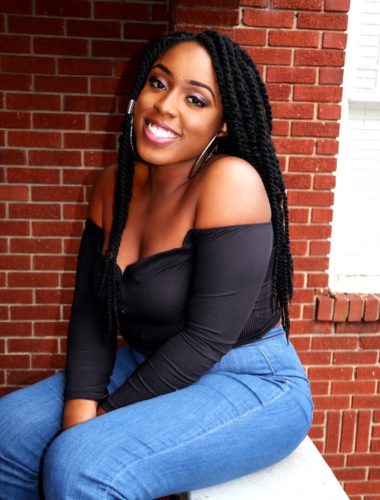 Toni-Michelle Williams is a performance artist and executive director of Solutions Not
Punishment Collaborative (SNAPCO) in Atlanta, Georgia. She is a celebrated community organizer in prison abolition and prison reform issues. She was instrumental in the campaign calling for the Closure of the Atlan
ta City Detention Center (ACDC), marijuana decriminalization, sex worker rights and protections, and ending the criminalization of poverty and Black transgender and queer people in Atlanta.  
In a participatory research process, Williams was the principal researcher and organizer in the release of "The Most Dangerous Thing Out Here Is The Police" report on the experiences of transgender people with regards to Atlanta's law enforcement, helping shape perspectives for lawmakers and changemakers on this social justice issue. She currently serves as a member of Atlanta Mayor Keisha Lance Bottoms' Taskforce to Repurpose ACDC, is a generative somatics (embodied leadership) teacher, life and leadership coach, and a 2019 OUT100 Magazine Honoree. She is adorned with her infectious smile, golden personality, and undeniable light.
Toi Terelle Washington is an African American transgender woman and a native of New Orleans, Louisiana. She is a Katrina survivor who rebuilt her life in Atlanta, Georgia and Birmingham, Alabama.
As the Director of Programs for T.A.K.E. Resource Center in Birmingham, Alabama, Toi regularly liaises with community stakeholders through community outreach. In doing this work, she has cemented her commitment to equal access, social justice, and a holistic harm reduction approach to help the trans women of color community navigate and live successful lives. She has also facilitated workshops at Philadelphia's Trans Health Conference to address the HIV epidemic amongst trans women of color, and various social, political, and economic issues that impact transwomen of color.
Toi sits on various boards and panels in Atlanta, including Solutions not Punishments Coalition, Transgender Individuals Living Their Truth, and LE 'Gender. Previously, Toi held a position on the Transgender Advisory Committee for the Atlanta Police Department. Aside from her advocacy work, Toi is heavily involved in the pageantry and ballroom culture and is one of the Founding Mothers of the International Ballroom House of Lanvin. She has won numerous titles and grand prizes throughout the various pageantry and ballroom systems. Toi's Mantra is "A person can forget what you did, or said, but they will never forget how you made them feel. If I can help somebody along the way, them living is not in vein."