In August, I joined Borealis Philanthropy as Director of the Racial Equity to Accelerate Change (REACH) Fund, and assumed responsibility for raising and moving resources to:
Expand the capacity of racial equity consultants developing and scaling tools and strategies for the benefit of the nonprofit sector, and
Help philanthropy-serving organizations inform, educate, and equip funders with the resources needed to integrate racial equity policies and practices into their grantmaking and programs.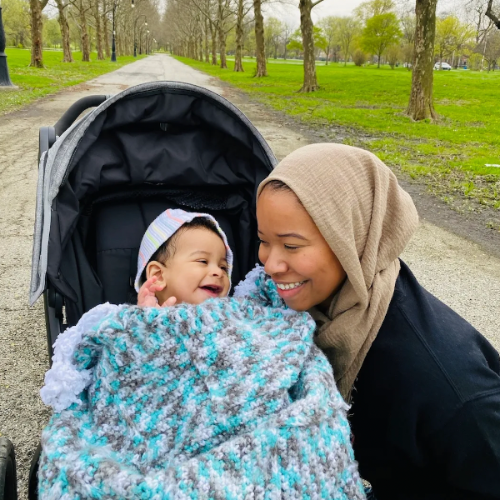 Then, I became a first-time parent in October.
On their face, my two separate transitions might seem more coincidental than directly related. But as I inch my way toward my one year anniversary in both roles—Director of two philanthropic funds, both of which exist with the ultimate goal of ending racial disparities, and mother of a 9-month old boy who I certainly hope to see thrive in this world of disparity that he has been born into—I am struck by the shared nature of education I've received while navigating both.
Over the past year, I've learned:
Transformation takes place from the inside out. No matter our intention, no matter the resources we round up or distribute, we cannot guide others to a place of healing or liberation if we do not first make a practice of each with and for ourselves.
Joy can serve as an antidote to trauma. It's necessary to acknowledge the challenges and the joyful opportunities that each moment offers. In just the last few months, we've mourned the violent usurping of our lives, safety, and freedoms due to COVID-19, mass shootings, anti-trans and LGBTQ legislation, government and far-right movements intent on stripping away at our dignity, humanity, and our most basic rights. And still, we must go on. And doing so requires a commitment to deliberate joy and rest so that we can sustainably continue engaging in the work of building equity and justice. Joy and rest are portals of imagination that remind us of what we are ultimately fighting for: the opportunity to dream and be.
Relationships transform us, for better or worse. I've learned to appreciate and rely on the transformative power of relationships. Nurturing our communities most often results in those communities nurturing us in return. And shifting into leadership at Borealis—while also cultivating the skills needed to ensure livelihood for another human being—has reminded me that being in community means engaging in tough conversations with the people you care about to ensure reciprocity and equity, to align along shared values and goals, and to protect all of our needs, at all costs.
"I don't know, but I'd like to find out" is a complete and substantive answer. It's simple. We don't know what we don't know. The challenge of racial equity work is that we have never lived in the equitable future we are trying to create. We must bring genuine curiosity and experimentation to each new task and problem. They show us where and how we must sharpen our skills and knowledge in order to gracefully navigate each new opportunity or transition.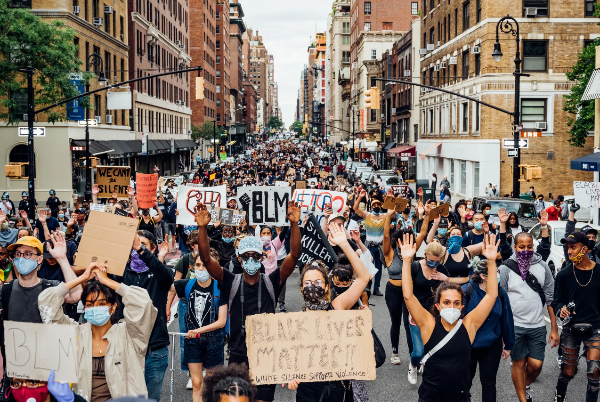 Image by Malike Sidibe / Redux for The New Yorker, December 2020
This brings me to my most important lesson—the easiest to learn, but the most difficult to embody:
We do not exist solely to respond to fight back against the world we have been handed. We exist to dream, imagine, and build anew, in the direction of our values.
We know what systemic oppression and racism look and feel like.
But do we know the textures, shapes, and colors of racial justice and equity? What do liberated institutions and communities look like, and how might they sustain us? And collectively, what might we create that has never quite existed before?
The REACH Fund grantee partners are tackling these questions with immense grace, creativity, and commitment—building towards a reimagined future that better serves us all. I am deeply grateful to learn from and champion their work every day, and am proud to share some of their latest wins, insights, and wisdom with you below.
In community,
Makkah