The Racial Equity in Philanthropy (REP) Fund is thrilled to share that we've welcomed Bianca Carter to our team as Program Officer! Bianca comes to Borealis with over eight years' experience working in the philanthropic sector. Most recently, she was Program Officer, Housing & Homelessness at Trinity Church Wall Street where she managed a $7 million portfolio to end homelessness, promote housing stability, and preserve extremely affordable housing units in New York City. We spent some time learning about what brought Bianca to the REP Fund, and the principles that guide her work. Learn more below!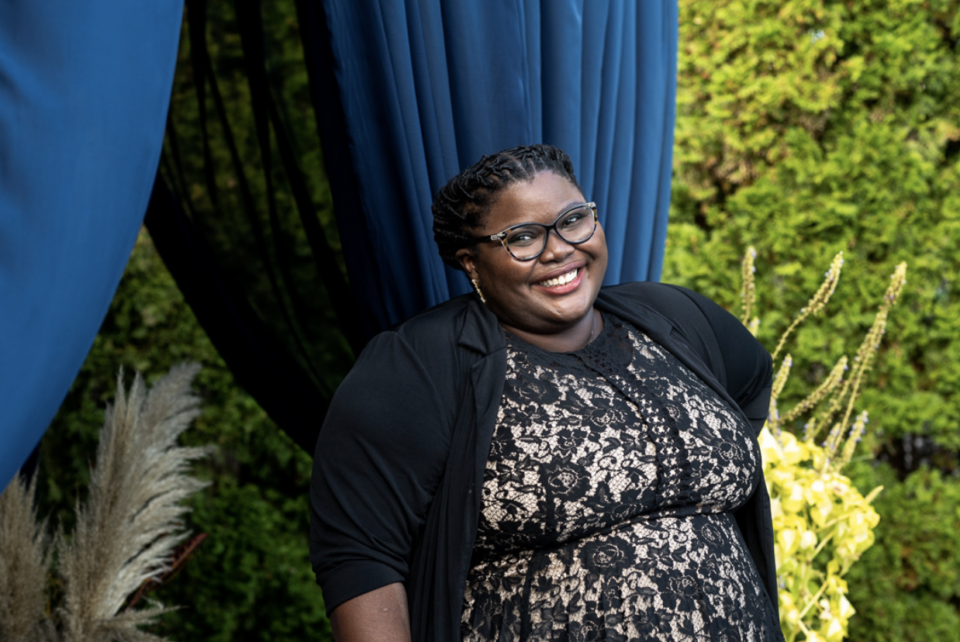 Bianca Carter, Racial Equity in Philanthropy (REP) Program Officer
Pronouns: she/her/hers
Where do you come from? (place of origin or growth, racial and/or ethnic identification etc.) 
I am a Black femme born and raised in Brooklyn, New York. I was vested in Atlanta, Georgia during my matriculation at Spelman College where I met all my closest friends and found the roots of the person I am today. So, call me a New Yorker with Southern flair.
Does your identity or background inform and influence your work? If so, please feel free to share how/why.
I always understood that deep inequities exist, and they would persist without intentional efforts to change them. I stumbled into the philanthropic sector trying to find a way to serve Black communities. That was always the primary mission. Since then, every position I've held has a significant connection to my lived experience. At the New York Women's Foundation, I funded organizations that centered the needs of women and girls—including those who may have been a resource to families like mine. I felt my life had come full circle working on the housing and homelessness strategy at Trinity, having had lived experience with homelessness in my childhood. I've always brought heart and deep empathy to the work. While I don't dream of labor, since I must, I would rather do work I care about deeply. I've been able to do some good and I am most proud of the strong relationships I've built with the partners I have served.
What's your role at Borealis Philanthropy? What do you do?
I am the Racial Equity in Philanthropy Fund (REP) Program Officer. In this role, I will be supporting philanthropic serving organizations (PSOs) to actualize their missions to shift philanthropy by ensuring funders integrate equity into their policies and practices. In doing so, more resources will be invested in communities of color and those communities will address the disparities they face by enacting their own solutions. This work is about transforming philanthropic behaviors and shifting power to communities. REP works with its donors and partners to do that.
What brings you to Borealis Philanthropy?
I think Borealis does philanthropy the way I think it should be done—as right as any grantmaking institution working within a flawed system can do it. I've always admired the work of Borealis' funds and I'm thrilled to be joining the team.
What excites you about being part of the Racial Equity in Philanthropy (REP) team?
Understanding the importance of centering racial equity in philanthropic practice has been foundational to my career in this sector. I was taught this primarily through my experience with PSOs—as an individual member, staff member, or on Boards. I'm a peer who respects and admires PSOs. I think this gives me a unique vantage point and I'm excited to bring that to this role. I'm excited to work with and learn from the donors whose vision for the fund made it possible. Lastly, I am so excited to work with Makkah and Truc-Anh, who have been incredibly welcoming and kind.
What do you like to do for fun?
I love listening to music, watching movies, eating great food, and traveling. I love all things Black and being immersed in the culture, art, and engaging on social media. Most importantly, I want to be in person with my people talking, laughing, playing spades, and loving on one another.