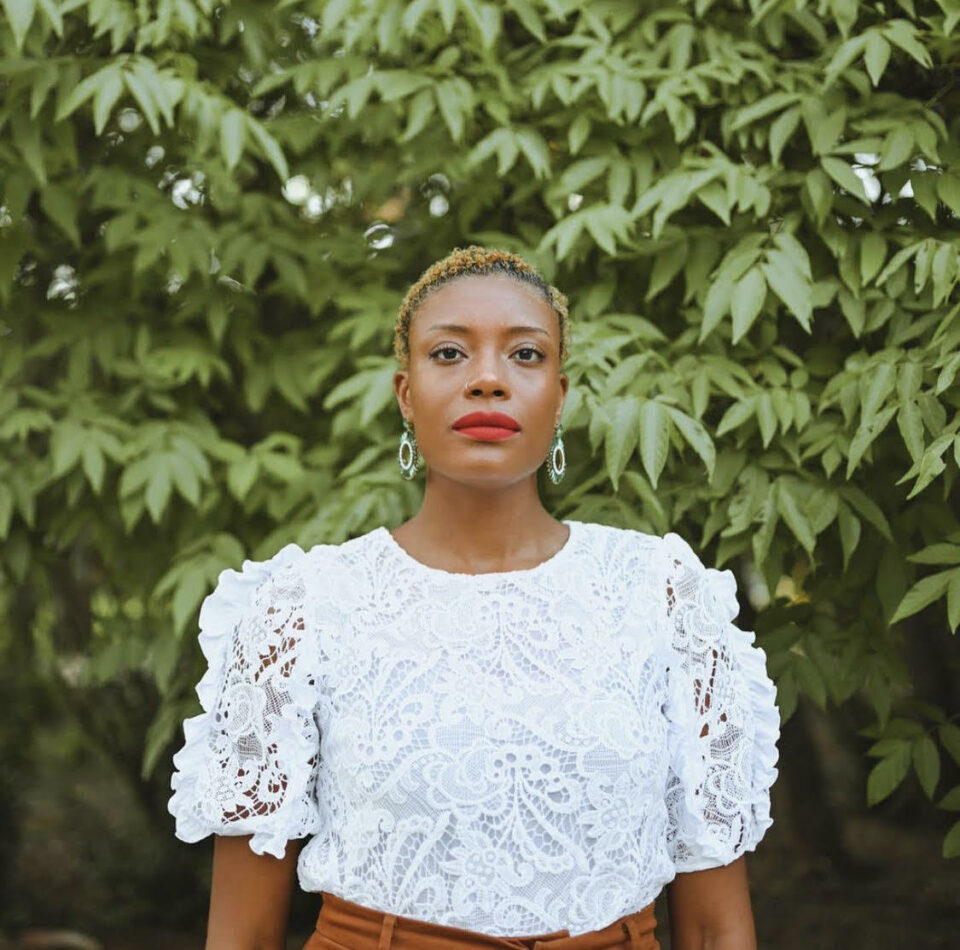 Earlier this month, the Racial Equity in Journalism (REJ) Fund welcomed DaLyah Jones as Program Officer. DaLyah is the former Director of Engagement at watchdog magazine Texas Observer, where she spearheaded a community engagement initiative aimed at empowering under-covered and misrepresented communities. Alongside grassroots outlets and advocacy organizations, she helped build a flexible reparative journalism framework for newsrooms across the state. Prior to this, she served as a co-executive producer of the independent podcast Two&Fro, guest lectured at the University of Texas, and reported and produced for Austin's NPR's All Things Considered. Her past reporting spans from Southern Black arts and culture to BIPOC communities in rural Texas, and can be found in publications like NPR, Texas Observer, Texas Monthly, NBC Think, OkayPlayer, and Texas Highways Magazine.
Below, we dig into how DaLyah's prior experiences and passions tie into her work with REJ.
Q&A with DaLyah Jones
Q: Where do you come from? (place of origin or growth, racial and/or ethnic identification etc.)
DaLyah: I'm from Deep East Texas, Lufkin, and grew up an hour away from the border of Louisiana and Texas.
Q: Where do you currently reside?
DaLyah: I'm moving from Austin, Texas to Houston, Texas soon.
Q: How does your identity or background inform and influence your work?
DaLyah: I'm a seventh-generation Texan. I grew up near where the first settlements started. I grew up in a lower income, rural, and segregated community. Oral history, tradition, and community really inform my work.
Q: What's your role at Borealis Philanthropy? What do you do?
DaLyah: I'm the Program Officer of the REJ fund. In my role, I'll be making sure that organizations not only have the funding but also the tools in place to continue to carve out and maintain their rightful space in journalism. So that means ensuring that grantees have enough resources and access to capacity building, ensuring folks are in community with each other and innovating together, and listening to what grantees really need at the moment. I'll also ensure that donors are hearing directly and indirectly about what BIPOC newsrooms are doing.
Q: What brings you to Borealis Philanthropy?
DaLyah: I'm interested in how we can fund journalism and change the structures on how we do journalism for media of color – particularly BIPOC media – through funding. I've always worked in the newsroom or at a news organization. At some point, I got sick of feeding the monster all the time, without necessarily addressing the monster. For me, it's been exhausting and disheartening. Doing great, hard hitting, and important coverage is one thing, but if we're not addressing things structurally then are we really making a difference? And if we're not being critical of how we approach communities and newsrooms internally, then it essentially doesn't improve anything. My hope is that by bringing my own experience – and the experiences of peers from inside the newsroom – into a resourcing and capacity-building space, it'll help inform pathways to cultivate a thriving BIPOC ecosystem alongside amazing media architects like Alicia Bell, Jessica Nguyen, and Manami Kano.
Q: What excites you about being part of the REJ team?
DaLyah: First, I'm excited to be working alongside my amazingly smart and innovative colleagues Jessica, Alicia, and Manami. I haven't been here long, but I'm already learning so much and continue to be inspired by their dedication and vision. For me this is a different way of approaching inequities or issues around journalism and how journalism serves its communities. Borealis is unlike traditional philanthropy; there's room for thinking outside of existing structures that have slowed the progress for BIPOC communities. No organization is perfect, which is expected in a capitalistic society. But working here has given me a different way to think about people-centered approaches to this work and how we must never stop working towards that.
Q: What are some of the principles that guide your work/passion(s)?
DaLyah: Principles that guide my work and passion is thoughtfulness grounded in black queer feminist thought, Black southern and elder wisdom, community, hip hop feminism and the holy trinity (Beyonce, Solange, and Megan Thee Stallion).
Q: What's your vision for your impact within the REJ Fund and team you serve?
DaLyah: My vision for REJ is to re-imagine the ways we engage with funders and how grantees engage with each other. I want the REJ fund to be a place of solace for grantees to not only be funded but to also learn from each other and have community. I also envision the REJ fund being a place for cross collaboration – how can journalism better supplement social movements, and how can we use social movements to help inform how we practice journalism? There's a history of this work; REJ is just carrying on that tradition.