Our work is built on the belief that policies and progress must be informed and led by those affected by injustice.
That's why the Disability Inclusion Fund practices a participatory grantmaking model.
Alongside funders, our grantmaking committee has equal representation from disability inclusion, rights, and justice leaders from the field to ensure a range of experiences, perspectives, identities, and geographies inform all grantmaking decisions. The grantmaking committee provides guidelines on the Disability Inclusion Fund's focus, including working closely with the DIF staff to determine grant recommendations for Borealis Philanthropy's board approval.
Meet the incredible advocates serving on the Disability Inclusion Fund 2022-2023 grantmaking committee!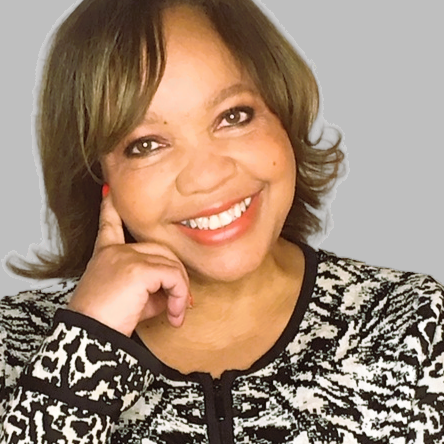 Jewel Holly Ware, MA is the president of Jewels of Success Inc., a training and development firm. She is recognized for her dynamic, personable, and informative approach to challenging and sensitive topics. As an organizational development consultant, her mission is to be a catalyst—providing people with opportunities for personal and professional growth and success.
Having worked in and for the federal government, corporate America, non-profits, and as an entrepreneur permits Jewel to have a wide-ranging perspective of crucial skills needed to succeed. Jewel holds two coaching certifications, a MA in Organizational Management with a concentration in Leadership from Ashford University in Iowa and a B.S. from Northern Illinois University in IL. Jewel is also a 2018 ADA Leadership Fellow.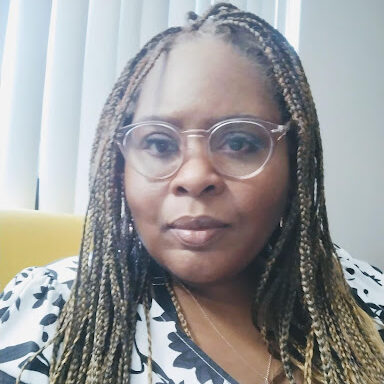 Kenya Martinez is the mother of two teens with disabilities and is a caregiver to her adult sibling who also has a disability and she has a disability herself.
Her journey to advocacy began the moment her first child was born with a visual impairment and a developmental disability. It was because of these circumstances when Kenya's children became school-aged, that she developed her advocacy skills by actively volunteering and taking hold of the belief that every child can learn and that children are entitled to a free and appropriate public education. Therefore in 2014, Kenya returned to school and received her degree graduating Magna Cum Laude from Georgia State University.
Kenya currently works for a non-profit as an Educational Advocate and worked as a Chair and Parliamentarian for over 4 years for her local school district's Special Education Community Advisory Committee. She was appointed as a Family Advocate for the Self Determination Program by the State Council on Developmental Disabilities. Kenya is also a certified Person-Centered Trainer for individuals wanting to learn Person-Centered Thinking. Lastly, she enjoys spending time with her family in Sacramento, loves watching movies and serial television, and is a big Star Trek and Hip Hop fan!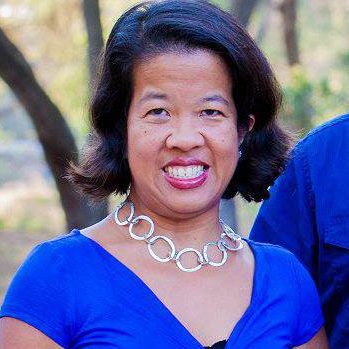 Ellen Erenea (she/her) is an artist and disability advocate, who resides in San Diego, CA on the ancestral homeland of the Kumeyaay Nation. Born from first generation immigrant parents, one a chemist and the other a Navy chef, she found her place perfectly in the middle of two fierce sisters and at the front of nearly two dozen cousins. Navigating life as an American, yet keeping her Filipino roots while disabled, she shares her experiences in projects like The Human Library and Women's Caucus for Art. Her artwork reflects her lived experiences through photography and mixed media. Professionally, she has worked for public agencies, non-profits, and universities. Ellen has been a leader in her subset of the disability community for over 20 years.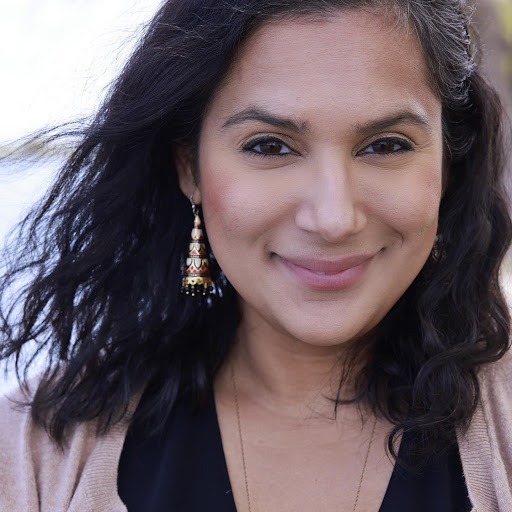 Ayesha Ghazi Edwin (she/hers) is a disabled, Muslim-raised South Asian American cisgender women who has had over a decade of organizing experience working for a variety of intersectional social justice movements in the Detroit area. From her work with the labor movement, to health equity, and work in racial justice and civil rights, Ayesha is dedicated to bringing an intersectional, disability-focused lens to all progressive causes.
Ayesha is the current Deputy Director of Detroit Disability Power, where she has been with the organization since its founding in 2018. She is also an adjunct faculty member at University of Michigan School of Social Work where she teaches policy and organizing classes, and with the help of DDP's Executive Director, Dessa Cosma, recently created the school's first disability justice-focused continuing education certificate program, Disability Inclusion and Accessible Design (DIAD). Ayesha is also a City Council Member-elect to Ann Arbor City Council. She hopes to take her background in social justice and advocacy, and focus on disability policy and intersectionality, to making Ann Arbor a more accessible, affordable, and equitable city.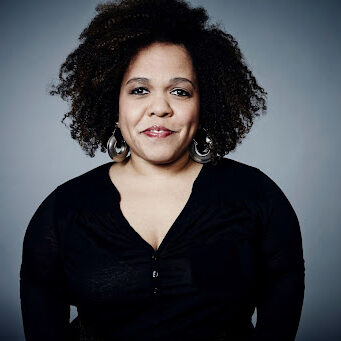 Cara Reedy is the Media Narrative Director at Disabled Journalists Association (a member organization of Storyline Partners). She is a journalist and producer who spent ten years of her career at CNN producing documentaries as well as writing for various verticals including Eatocracy and CNN Business. In 2019, she produced her most recent short doc for The Guardian entitled Dwarfism and Me, which was an exploration of the treatment of Dwarfs in American society.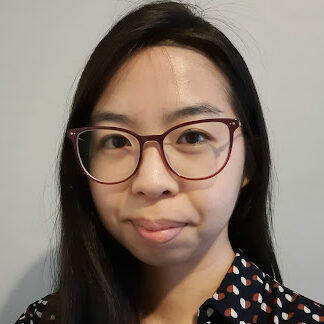 Karen Han is the program associate for the medical research program. Prior to joining the Doris Duke Charitable Foundation, she was the program coordinator of scientific awards at the New York Academy of Sciences, where she supported the administration of various international awards recognizing early-career and senior scientists in fields covering medicine, biology, chemistry, and physical sciences.
Han holds a Bachelor of Science in materials science and engineering with a concentration in nanotechnology from Johns Hopkins University. Her previous research focused on sustainable engineering initiatives conducted in academic labs and at startups.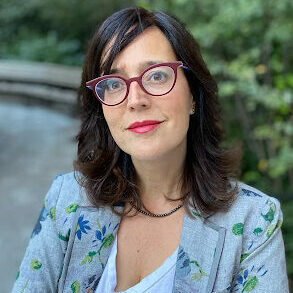 Rachele Tardi, senior program officer, joined the Robert Wood Johnson Foundation (RWJF) in 2021 as part of RWJF's leadership development team. In her work she seeks "to support leadership in equitable ways, with a broad set of strategies, as a way to address structural racism and interconnected forms of oppression and promote health equity." She is passionate about enabling "people to come together, learn together, decide together, and act together to turn resources they have into the power they need to achieve their goals."
Previously, Rachele served as a director with the Open Society Foundations (OSF), the largest private funder of independent groups working for justice, democratic governance, and human rights. She led OSF's Youth Exchange program, providing individual and organizational grants aimed at addressing multiple forms of structural oppression, using the disability justice framework.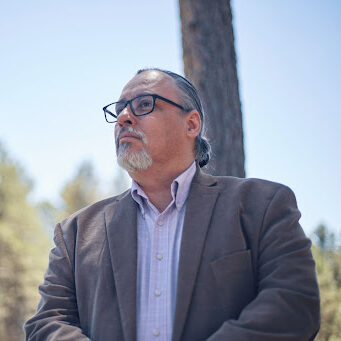 Tom Vásquez has worked in the social justice world for over two decades and currently works as Vice President of Grantmaking at ArtsFund. Before moving into philanthropy, Tom worked for fourteen years with social justice nonprofits in the Seattle area as a canvasser, community organizer, fundraiser, grant writer, outreach director and social media manager. His work is informed by his early experience as an organizer, where he learned the importance of social justice work rooted in the stories and experiences of people directly impacted by poverty and inequity.
The grandson of Mexican immigrants, Tom earned a degree in creative writing from Hampshire College in Amherst, Massachusetts. He is raising three teenagers with his partner in Tacoma, Washington.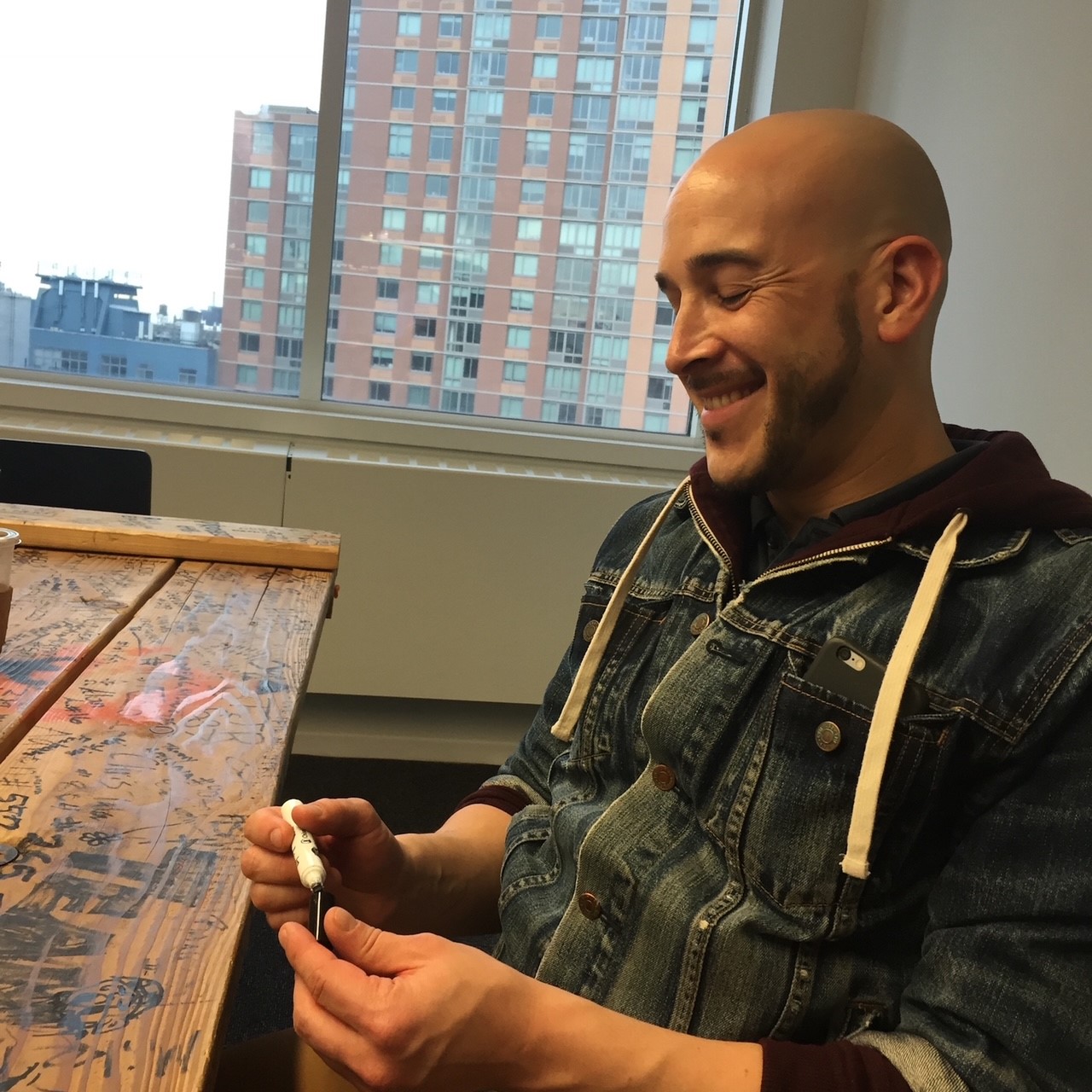 F. Javier Torres-Campos is Director of Thriving Cultures at Surdna overseeing a portfolio dedicated toinvesting in Black, Indigenous and People of Color (BIPOC) to prototype racially just systems and structures with their communities and build a more just world. Javier's career has been committed to supporting power building and cultural leadership as an important lever (of many) for transformative
change.
Prior to Surdna, Javier was the Director of National Grantmaking at ArtPlace. In his role, he built a comprehensive set of demonstration projects that illustrate the many ways in which arts and culture strengthen the processes and outcomes of the planning and development field.
Before his time at ArtPlace, Javier was Senior Program Officer for Arts and Culture at the Boston
Foundation and prior spent six years as the Director of Villa Victoria Center for the Arts.
Javier was a founding design team member of the Constellations Narrative and Culture Fund, currently serves as a funding partner for the Mosaic Fund and Network at the New York Community Trust and a founding design team member for the BIPOC Storytelling Fund.