By Sade Dumas
For many of us, January is a time for reflection, taking stock, and thinking about how we're spending our brief time on this earth. This has me thinking about my own life, my community, and the future I am honored to build with Spark Justice Fund grantees.
In this season of reflection, there's another anchor for us to focus on: January is Poverty Awareness Month. For those of us already working to end mass incarceration and create an actual justice system, we already understand the central role that poverty plays in maintaining these oppressive systems, from the high price of money bail and other fees to criminalizing homelessness, health challenges, and other statuses. People who enter the criminal justice system are overwhelmingly cash-poor, with two-thirds of people detained in jails reporting annual incomes of under $12,000 before their arrests.
Since 2019, Spark Justice Fund grantee partners have organized in communities across the country to advance transformative visions of pretrial justice. SJF grantees are building power and advocating for immediate changes, like working to end money bail and unjust pretrial detention, while also working toward a long-term vision of decriminalizing poverty, closing jails, and reducing disparities for low-income communities of color, including for women of color and other marginalized people.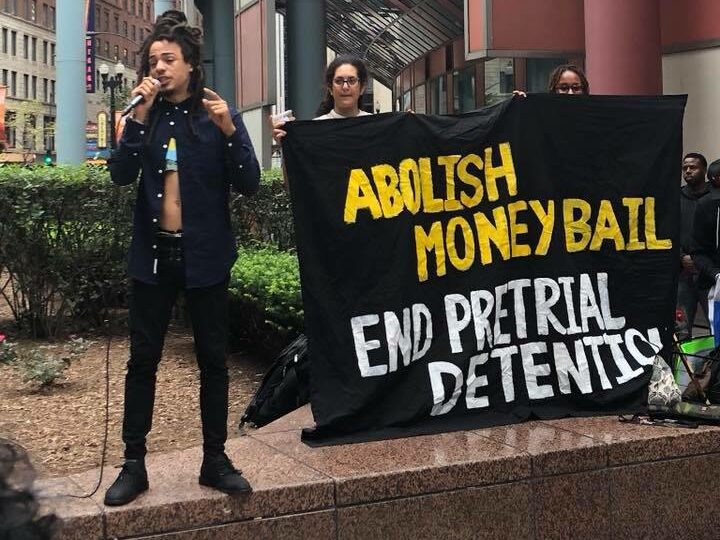 Members of Tuscon Second Chance Community Bail Fund hold up a banner reading "Abolish Money Bail End Pretrail Detentions" at a demonstration. (Tuscon Second Chance Community Bail Fund)
Here are just a few ways Spark Justice grantee partners are working to build a more just future:
Miami-based Beyond the Bars' advocacy has led to reduced prices of calls for incarcerated individuals, saving families an estimated $5.5 million each year, resulting in Miami-Dade County exploring models for implementing free jail calls.
Mano Amiga secured additional funding from the San Marcos City Council and $5 million in American Rescue Plan funds to open a Public Defender's Office in Hays County, Texas, where there had never been one before.
Californians United for a Responsible Budget (CURB) helped pass the Care First Community Investment (CFCI). The LA County Board of Supervisors approved the plan, establishing a $187.7 million spending package for community development and alternatives to incarceration.

The historic directive followed the publication of Care First, Jails Last, a comprehensive coalition-led report which outlined 114 recommendations to provide treatment and services to those in need, instead of arrest and jail.
To ensure funding of such services, CURB worked with its partners on a public education campaign about Measure J, a ballot initiative to fund housing, youth development programs, restorative justice programs, community-based mental health services and non-custodial pretrial and re-entry programs for Black and Brown Angelenos.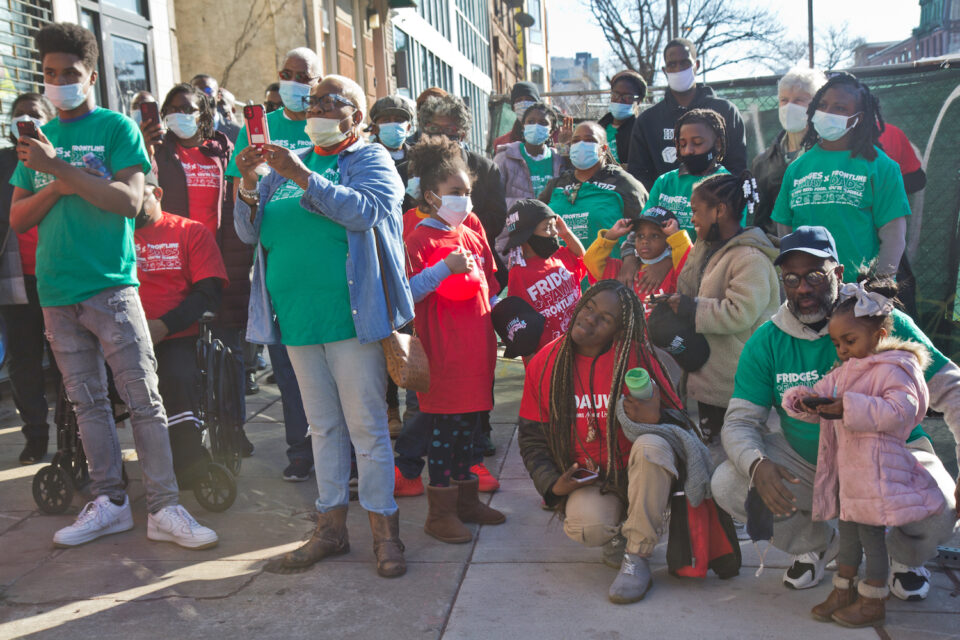 Members of Philadelphia's service community gathered at the opening of The Teen Safe Space on North Broad Street in Philadelphia, on February 21, 2022. (Kimberly Paynter/WHYY)
Frontline Dads is piloting alternatives to incarceration through their partnership with the Philadelphia District Attorney's office to mitigate 20 cases through a "pre-entry coalition" led by the Philadelphia Defender Association. Instead of incarceration, transformative justice tools were used to connect with community service opportunities.
Michigan Liberation launched the Care Not Criminalization Project, hiring 16 community navigators to build out compassionate, community-driven responses to drug use and overdoses in Macomb, Wayne, and Oakland Counties.

Their work also includes mutual aid and power building efforts, such as reuniting incarcerated mothers with their children in time for Mother's Day, supporting Black Mama's Day Bailout, hosting a free brake light clinic, and an expungement clinic to help targeted and directly impacted folks in the Detroit area.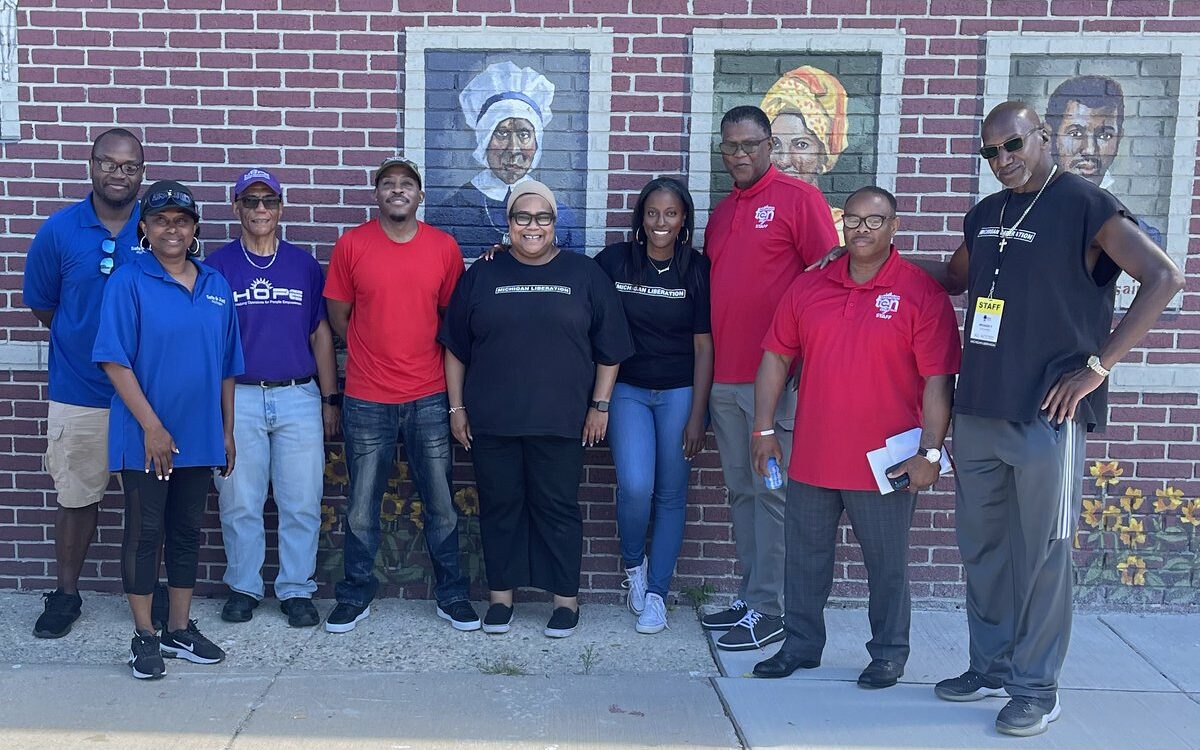 Members of Michigan Liberation and Chicago's Operation Ten City at the expungement clinic, on August 12, 2022. (Michigan Liberation)
While SJF originated as a fund working to address disparities in the criminal legal system, our grantee partners are leading necessary, visionary, and leading-edge work that will reduce jail populations and help break generational poverty and transform communities. The truth is, every dollar we spend on caging people is taken away from families, schools, recreation centers, and communities.
As funders and advocates committed to the dignity and freedom of incarcerated folks, it is our responsibility and privilege to support solutions tackling the intersections of economic inequality, systemic racism, and incarceration. When we don't, we risk sustaining the myth that poverty and incarceration are driven by individual-level change, not systems of oppression. This is not jargon or a hypothetical exercise; millions of people in prisons and jails or who have returned to their communities and are trying to support their families will be impacted by the path we help build together.