Volume 3
For our August StoryLetter, we had the pleasure of speaking to Kemarah Sika (Chief Program Officer, pictured left) and Dr. Sarah Faude (Director of Research and Evaluation, pictured right) of Racial Equity to Accelerate Change (REACH) grant partner YWCA Boston about data and racial equity. Read on to learn about how YWCA Boston utilizes data-oriented action plans to transform organizations and leaders to be more inclusive and more equitable. (Learn more about their offered programs here.)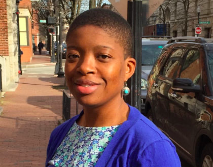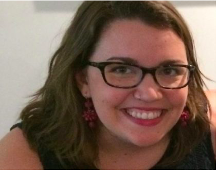 How did this approach to data get woven into YWCA Boston's strategy?
Kemarah: Since racial equity work is interpersonal in a way that gets at emotions and feelings, people often say, "Oh, you can't measure it," but it is not serving us to say you can't measure it. Data is all about finding patterns, and we need to do the hard work of figuring out how to measure racial equity and what progress looks like.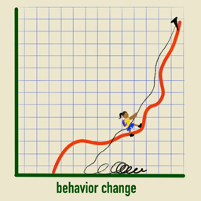 One of the most significant shifts we've made in recent years is that we focus on behavior change. There's a difference in holding space for emotions versus holding space to move people towards changing outcomes. Racial equity work often puts a lot of value around holding space just for the feelings, but not holding space for movement. And so data around improving behavior helps us pinpoint what holding space towards movement looks like and how we can get better at it.

[Image description: Green X and Y axis with blue grid background. Red squiggly graph line running across. A illustrated person with yellow T-shirt, blue shorts, purple backpack and black boots climbs along the red line like a mountain. A black climbing rope staked at the top of the red line.] Illustration by Truc Anh Kieu.
What does this approach to data analysis reveal? 
Sarah: Often, how we ask a question determines what is revealed. Through this data gathering and analysis, we're trying to engage people at different levels. One of the big challenges I think that all institutions face is the thinking that, "there's racism for thee, but not for me." We're really good at noticing other people's mistakes rather than recognizing our own. 
What we're trying to understand is the individual's understanding of racism. Is it that they don't understand that there's inequality? Is it that they don't know what it looks like in terms of practices and policies? Is it that they don't care about racism? Those are all very different questions, and each answer drives a very different intervention. Through this approach, we want to understand where the individuals and the collective cohorts are in relation to these issues so that we can figure out how to help them move. We look at our conversations as ethnographic interventions that provide us with data so that we can think holistically about what needs to change.
Kemarah: I would also add that a component of our program is capacity building. We teach the cohort how to do a root cause analysis based on what they bring forward as the organization's challenges. We're teaching them how to identify the problems and then supporting them in making the change themselves. So a big piece of this is that the job isn't for YWCA Boston to come in and say, "here are your problems and this is what you need to fix." The job is for participants to be able to have the tools to identify the challenges, determine how to resolve the problem, and execute, and we provide support for them to move through the process. 
Do you see any emerging patterns or trends when you look at the different racial and ethnic identities of participants? 
Sarah: We've been looking at the intersection of race, gender, and sectors. One of the interesting things that we're finding is there is a lot of variation. While there's variation in terms of how differently positioned individuals respond to the surveys, statistically what's grouping people together is not defined by race or gender or sector. And so while there are patterns within each, for example, my White womanhood is not predictive of my results and it doesn't determine which group I'm statistically most likely to end up in in terms of how I answer the questions. 
Support from REACH really allowed us to drill down and push our analyses beyond the Black/White binary. This work is really hard because our lived experiences are messy! This approach recognizes that this isn't about replicating the mold, it's about embracing the nuance. The work is the messy lived experiences of the complex social world that all of us occupy, live, and move between. 
Kemarah: What we found pretty early on was that everyone needed the same kinds of things. Even though you may be a person of color in this system that is impacting your life in a different way than a White person, it doesn't mean that you're able to identify it and know how it affects you. Really thinking about people as individuals and the needs of all people in this work is necessary to make the changes that need to happen. It's not just White people that need to do this work, people of color do too.  Oddly enough, it looks the same. How are we sharing our humanity and thinking about how we're coming together as people to unpack the system that we're all playing a part in?

Sarah: To be concrete, sometimes that means you might need to ask the same question. And then depending on your positionality you might answer it differently or it might take different questions to get folks to realize their shared humanity and how they're actually answering the same. I just want to make sure it's clear that what we're doing is not like a "rising tide lifts all boats" type of approach, but instead recognizing that as shared employees committed to our organizations change, we do have something in common which is that shared humanity. We all have a stake in making our organizations spaces where we can all thrive.
Any learnings or challenges you are currently facing? 
Sarah: Something I've learned this year is that while measuring this kind of work is possible, it's just really hard. Several of the reasons why it's really hard are as follows: We have social desirability bias. People don't want to be a problem in their organization. They don't want to negatively impact their colleagues, and they don't want to be part of the problem. And, more and more, now don't want to be perceived as racist–more so than in past months or years. How people answer these questions is often connected to that.

As Kemarah said, knowing the right answer does not mean acting the right way. And so if we measure attitudes, we're not measuring behaviors necessarily, and so trying to find questions that disentangle those two is also challenging. Trying to find questions that go together without it being a seven-hour survey, because nobody will answer that, and that's no longer meaningful. It's also really hard because we're interested in so many layers so finding the right questions or the most impactful questions is a challenge that we're working on using some statistical modeling to figure out which questions tell us the most that we can lower the impact on clients and maximize what we learn from it. 
Another challenge for evaluation work is that people are looking for bar charts that show that we started at point "A" and we went to "B," and that's just not what the work looks like, especially when we intentionally have a diverse cohort of participants from different organizational layers. When funders ask, "Show us the change over time"—well, it doesn't look like there is change if you're looking at a cohort average or an average of many cohorts. But when you look at the individuals in an organization on a particular question where they had the most variation at the start, we are seeing consistent social cohesion. And so the challenge is then, how do we represent that, especially in a way that protects the anonymity and confidentiality that we promise participants so they can be vulnerable with us to get that data. 
What would you like donors in philanthropy to know about racial equitable evaluation and data? 
Kemarah: There's an intense focus on outputs, without always recognizing what it takes to measure and achieve them. Philanthropy is interested in the evidence, but they're not baking that into their support for organizations. Funders may want the data, but they don't want to fund the "administrative work," which this is sometimes seen as. The truth is that this is not easy work and requires extremely expensive tools and high-quality training. Putting that burden on organizations without providing the funding is perpetuating a system that will not function to find the optimal outcomes in ways to do this work. 
We need to answer that basic evaluative question: How do you know you have done what you said you were going to do? 
Sarah: YWCA Boston is really committed to going deep with clients—with pre-work between sessions, we have intensive dialogues and difficult conversations to do the root cause analysis, and we do the year-long follow up. None of that is captured in our numbers. We're a staff of three, and we served 200 people this year. Funders need to have multiple ways to acknowledge impact or outcomes, and recognize that as a success, rather than, well why didn't you reach 2,000? We would love to serve all the organizations in Boston and beyond, but without philanthropy at the table, our capacity to support more people is not going to change. We're not going to cut corners; we're going to continue to model how it is possible to do this deep work. 
Anything else you'd like to share? 

Kemarah: I do want to say that it is hard. We are actually creating a new approach, whole cloth. There are nuggets of different things here and there that we're pulling together, but there isn't actually a blueprint or map for us at all. 
This is not the traditional way that you would think about racial equity work. For example, the fact that we have to have a statistician actively doing this work with us. My background is actually as a librarian, so in terms of finding information, we literally have that skill on staff. We are able to comb the depths of what people have done. And knowing ethnography and thinking specifically around what is qualitative data, and bringing all of those pieces together is really key and requires significant expertise. 
People sometimes think about data lightly because there's not an understanding of or value placed on how it relates to our practice. When I used to do teacher training in the education space, I often asked teachers, "How do you know that students are walking away with what you want them to walk away with?" And it wasn't until they were trained to recognize that and think specifically about what understanding looks like, that they were able to make that shift, and that requires data. It's the same with racial equity work. How do you know that someone's behavior will change because of the training you did? It's one thing to say, this is what I want people to know and learn. It's another thing to say, "I know that they understand, and are going to do this because…" and that's where the data lives. The data is how you know that you were effective in understanding that you did what you said you were going to do. 
Western States Center: Emergency National Briefing
On June 22, Eric Ward, Executive Director of Western States Center (REACH grantee partner) hosted an emergency national briefing alongside U.S. Senator Jeff Merkley (D-OR) among others. In the one hour briefing, civil society leaders joined together to declare a call for de-escalating violence against civilians and protestors. Watch the recording of the briefing here, and follow the hashtag #WeDefendDemocracy campaign Western States Center launched. That same week, Oregon Public Broadcasting broke the news on the lawsuit Western States Center filed against the federal government.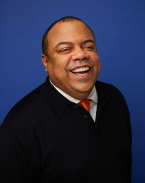 "When Trump deployed federal forces in American cities, he made the move from an authoritarian-leaning administration to a fully-fledged authoritarian government. Election Day is now less than 100 days away. But it's not the finish line. Inauguration day is not the finish line. A truly inclusive democracy — that's the finish line. A country that keeps its promises to the First Nations of this land. A country in which every single one of us can live, love, worship, and work free from bigotry and fear. We can't build an inclusive democracy if there's not a democracy to build on. That's the work of this moment."  –Eric Ward, Executive Director 
What We Read, Listened to, and Watched This Month. 
Funding for Racial Equity in 2020 Exceeds Funding Over Last NINE Years Combined. CANDID provided data analysis on the amount of funding currently being directed toward racial justice issues, juxtaposed by the commitment over the past nine years. The article is full of facts that should provide guidance for philanthropic professionals, including that before 2020, funding focused on racial equity constituted less than 1 percent of overall foundation funding in the United States and corporate funders account for 79 percent of the dollars tracked. In line with past research that we have shared, funding focused on African Americans is about 2 percent of overall philanthropic funding in the U.S. despite the fact that 13 percent of the U.S. population is Black. Well worth a full read. [10M read]
How Do We Change America? Comprehensive and expansive view of how racism is present in all of our systems and institutions, beyond police brutality and a compromised justice system, and how historic and current policy continues to perpetuate the vast inequitities we see in society. [51M listen]
On Being: Robin DiAngelo and Resmaa Menakem In Conversation Minneapolis-based trauma specialist Resmaa Menakem and Robin DiAngelo, the author of White Fragility join Krista Tippet in a thoughtful and candid conversation about race, racism, its lived impact and the very real work ahead of all of us.[51M listen. Transcript available]