Dear readers,
Welcome to 2021. It feels at times that we've squeezed a year's worth of news into just this first month of the year. So today's newsletter is written with great appreciation for the journalists who are running on empty and finding ways to cope with the dual stressors of, well, everything, along with deadlines.
Which begs the question: How should we assess their work? Is it all about metrics and scale? In this month's Storyletter, we hear directly from Sara Lomax-Reese of WURD Radio on how to measure impact differently. Read on for some highlights of reporting done about the Capitol attack, and some of the big successes of REJ Fund grantees.
How do we measure success?
By Angilee Shah, independent journalist
If Sara Lomax-Reese gets her way—and generally, it's good if she does—the metrics for advertising, underwriting and funding would be about effectiveness, not scale.
"We have to create a new toolkit to measure effectiveness. It can't just be these traditional metrics that mainstream media is using because there are a lot of other variables to consider in order to get an accurate understanding of what's happening," she says. Lomax-Reese is president and CEO of WURD Radio in Philadelphia, where the competition in media is steep.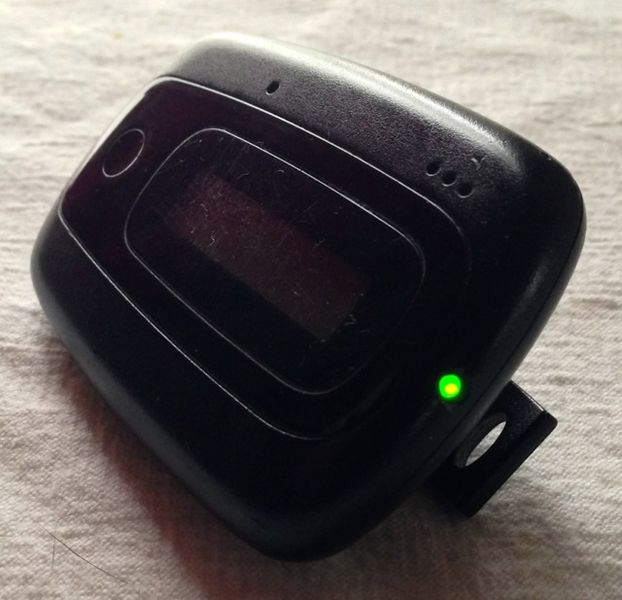 In terrestrial radio, advertisers look at reach, often measured by ratings agencies that use portable people meters (PPM). These meters have been challenged by advocates and associations for severely undercounting Latino and African American audiences.
[Image description: A black Arbitron portable people meter with a small green light, shown close up.]
File credit:Arbitron Portable People Meter.jpg by ArbitronPanelMember is licensed under CC BY-SA 3.0
Simply put, the sample sizes are too small in many places for them to make accurate assessments of listenership. Minority-owned outlets have been vocal about the systemic bias in the ratings system, including Lomax-Reese.
"It's a very unfair and unscientific strategy, and it's been proven that it disadvantages independent, Black-owned outlets," Lomax-Reese says. "That's not to say you need to be let off the hook as a Black-owned media outlet—we have to be measured—but we need a more creative palette in terms of how we measure our impact."
Philanthropy can learn from the errors of Arbitron, says Lomax-Reese. What are the metrics organizations are asked for? Ratings? Unique visitors? Podcast downloads? And what are the biases baked into those systems?
Juleyka Lantigua-Williams broke down the metrics of podcast advertising sales in NiemanLab. "It seems that measuring podcast success and setting advertising rates on a faulty CPM formula built on an inflated unit of measure could lead to serious consequences—maybe even an analytics bubble, to borrow a term from economics," she writes. Lantigua-Williams prefers the listen-through rate and proposes a new way to calculate value in podcasting.
Meredith D. Clark explains the general problem well, also in Nieman Lab: "Not only are the ad-backed, subscriber-focused models irretrievably broken, they too suffer from the limited growth potential of racial capitalism that values and reifies white dominance through the metrics that drive editorial decision making and inform newsroom culture."
And in the Harvard Business Review, Joan Donovan explains what chasing scale in social media might have done to our democracy.
So Lomax-Reese asks, what is so important about scale anyway?
"When you're constantly chasing scale, the broadest possible reach, you can miss the depth and the ability to really move the needle in meaningful ways by people who are paying attention. Sometimes it doesn't take millions of people to have impact," she says.
WURD is targeted and trusted, and Lomax-Reese tells the story of the great impact beyond the numbers that are often used to assess value or success.
"We have to use different metrics and methodologies to demonstrate it's not just about raw numbers," she says, "We have an activation mechanism, where the audience isn't millions of people, but they are devoted. That can move mountains."
Crisis at the Capitol
In a commentary at The TRiiBE, raptivist and revolutionary Bella Bahhswrites that the attack at the Capitol represents freedom for her and others fighting to dismantle the status quo: "The president lost the 2020 presidential election to Joe Biden. But let's not throw the baby out with the bathwater. Insurrection is necessary."
Hamil Harris of The Washington Informer interviewed D.C. Delegate Eleanor Holmes Norton about legislation she is drafting to investigate the raid at the Capitol: "The Capitol police did not take the appropriate measures even though there was plenty of forewarning," she said in a video.
Staff at MLK50 published a collection of images from Black Lives Matter and other protests to contrast the police use of force on racial justice advocates and rioters at the Capitol.
Kudos
In solidarity,
Tracie & Angilee