By Tracie Powell and Angilee Shah.

Jiquanda Johnson Started Flint Beat in 2017 during the water crisis there that made national headlines. But Flint, Michigan is so much more than a crisis, and the news outlet has grown and is telling stories from the community. And this month, Jiquanda got great news about their weekly newsletter.

"It was the third sale in less than a month and our largest," Johnson shares about the 2.5 week ad run. "It shows the value of our product." Spend 5 minutes learning about her big win (and her mom) by clicking the video above.
Kudos
Here are some of this month's highlights of successes from the REJ Grantee Cohort: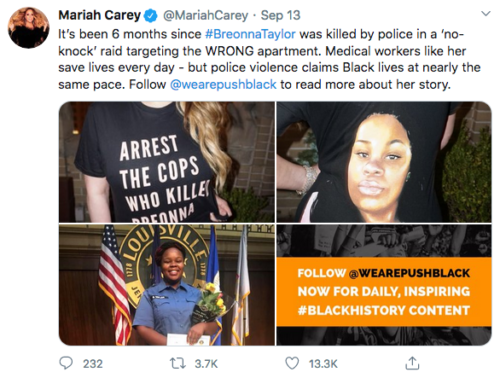 Photo caption for Breonna Taylor image: "It's been 6 months since #BreonnaTaylor was killed by police in a 'no-knock' raid targeting the WRONG apartment. Medical workers like her save lives every day – but police violence claims Black lives at nearly the same pace. Follow @wearepushblack  to read more about her story." 
Sincerely,
Tracie & Angilee
Want to share some of this content with your colleagues? Anyone can subscribe to Storyletter here.