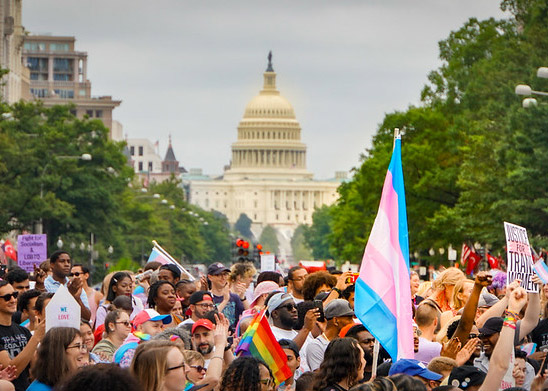 Trans liberation and reproductive rights aren't parallel fights; they are one and the same. 
The ongoing fight for body sovereignty and reproductive justice experienced some major challenges in 2022. The repeal of Roe v. Wade set off an onslaught of legislation restricting abortion rights. Lawmakers worked overtime targeting trans folks and their right to exist, going as far as excluding trans youth from sports and criminalizing doctors for providing gender-affirming care.
This past summer, many activists mobilized to fight the oppressive systems at play. However, trans and non-binary folks and their needs have been excluded from the broader narratives surrounding reproductive justice movement work. There's been a significant uptick in anti-trans legislators targeting trans and gender non-conforming youths. We're only a few months into 2023 and it's already shaping out to be the fourth consecutive record-breaking year for anti-trans bills. More than 450 bills have been introduced into legislation in the U.S. with 19 passed so far.
Breaking free from the white supremacist, oppressive systems and legislation aiming to restrict bodily autonomy means making space for as many people as possible to access health care, self-determination, safety, and joy. It is critical that we uplift all voices in the fight for reproductive justice—centering all of the intersections of trans liberation, disability justice, racial equity, and abortion access to ensure that every last one of us is granted the right to body sovereignty, an individual's right to have complete control and ownership over their body.
What is Reproductive Justice?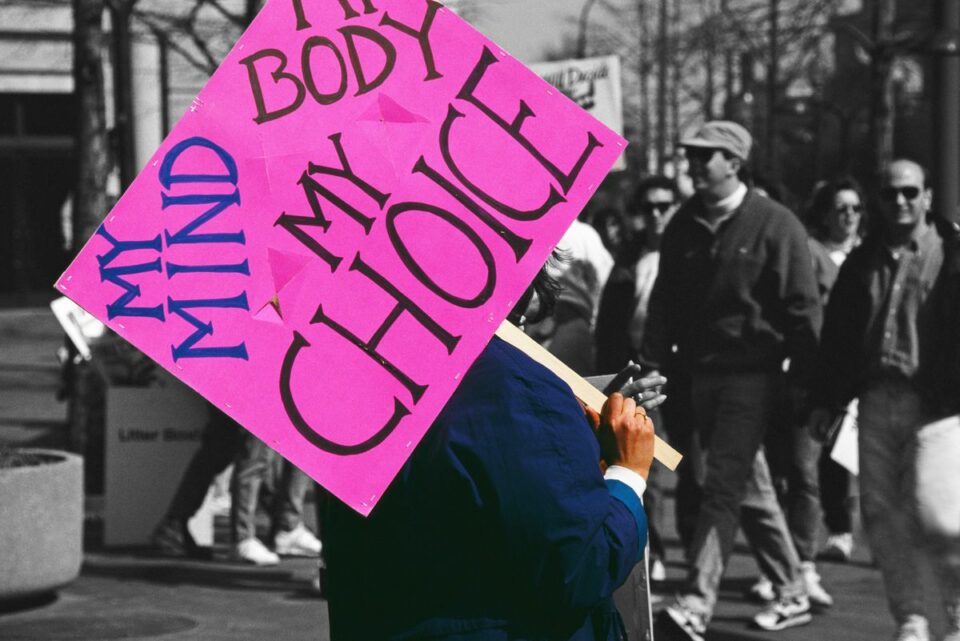 ALFRED GESCHEIDT / GETTY IMAGES
For decades, the reproductive and women's rights movements have centered the needs of white, cisgender women while largely ignoring the rallying cries of other marginalized folks and the inequities they face at the intersections of race, sexual orientation, gender identity, religion, and disability. In 1994, a group of Black women from Chicago, which would later become the Women of African Descent for Reproductive Justice, developed a new framework to address the lack of intersectionality in these movements known as Reproductive Justice (RJ). 
SisterSong, the Women of Color Reproductive Justice Collective, defines RJ as "the rights of individuals to maintain personal bodily autonomy, have children, not have children, and parent the children we have in safe and sustainable communities." This framework establishes a more holistic strategy of advocating for reproductive rights—going beyond mainstream talking points like pro-choice, contraception, and abortion rights. RJ amplifies equally essential concepts such as comprehensive sexual education, prenatal and pregnancy care, and sexual health services.
As an educational tool, RJ calls attention to the oppressive power structures that impact our rights to body sovereignty and some of the shortcomings of existing movement strategies. Pro-choice, a key tentpole of the reproductive rights movement, has always been leveraged in support of body autonomy, the ability to make choices concerning one's body without fear, threat, violence, or coercion from others. However, RJ demonstrates that those who lack access also lack choice. Body autonomy is a framework based on privilege and access. In contrast, body sovereignty focuses on making choices for one's body and an individual's fundamental right to ownership over their body.
When we honor body sovereignty as individuals, it grants us the opportunity to cultivate empathy for others and acknowledge their sovereignty as well. Body sovereignty requires advocacy, so it's essential to think beyond reproductive services and see to it that our institutions, policymakers, and communities cultivate ways to provide access to these services, as well as the financial resources required to help ensure access, safety, dignity, and critical support for marginalized communities.
Shifting the Narrative in the Fight for Body Sovereignty.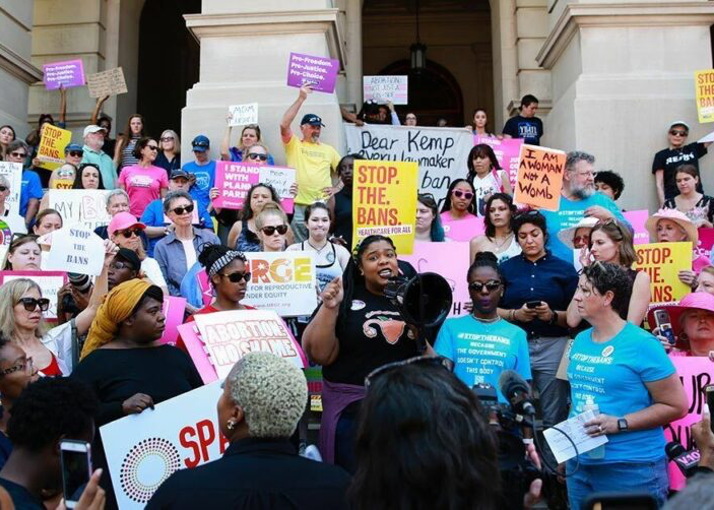 ELLC GRANTEE PARTNER, SPARK REPRODUCTIVE JUSTICE NOW
Trans folks have always been on the frontlines advocating for body sovereignty, yet they're consistently excluded from conversations about abortion access and reproductive care. Protecting the right to self-determination and body sovereignty for all people is an integral part of the Reproductive Justice framework, as the traditional, gender binary-focused approach only furthers the erasure of trans people within the movement.
The conservative politicians and organizations attempting to strike down abortion access are the same groups working to strip gender-affirming care and reproductive rights from trans folks. Healthcare disparities and discrimination also make it difficult for trans and non-binary folks to receive care in traditional settings, and in many cases, reproductive health clinics (when accessible) are their only option for medical services. So it's critical that we amplify trans voices and hold space for trans communities to make their most essential needs clear.
Developing a clearer understanding of the realities of trans and non-binary folks, challenges to their rights to exist, and their choices to reproduce is critical to advancing our collective liberation in the fight for reproductive justice. We must stop thinking about reproductive health in such limiting, binary terms and center the experiences of our trans and non-binary siblings. We have to see things as they are—calculated, targeted attacks not only against reproductive rights but as a tactic to undermine democracy and push marginalized folks into a state of hyper-submission under a patriarchal, white supremacist system.
How do we get there?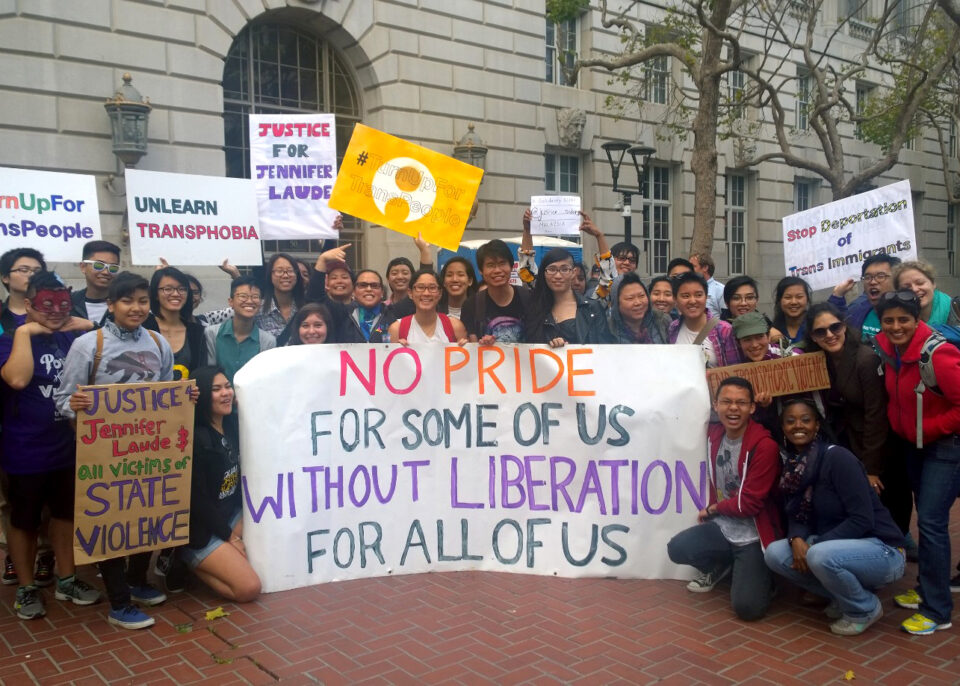 ELLC GRANTEE PARNTER, LAVENDER PHOENIX
Shifting the narrative, as well as our collective understanding of the relationship between reproductive justice and trans justice  can start with something as simple as reframing how we communicate about abortion and reproductive rights—using inclusive language that amplifies the nuanced experiences and needs of trans folks. But moving past that, it's critical that we stop working in silos and build our movement work in community across the intersections of race, gender identity, disability, and sexual orientation to develop more holistic and inclusive strategies.
We are stronger when we work together and uplift the voices of those who have been silenced, forgotten, and victimized by these white supremacist, oppressive systems. The patriarchal powers in place thrive on divisiveness, so we have to fight as one community to progress toward abolition, the right to self-termination, and authentic joy.
Resourcing our Collective Liberation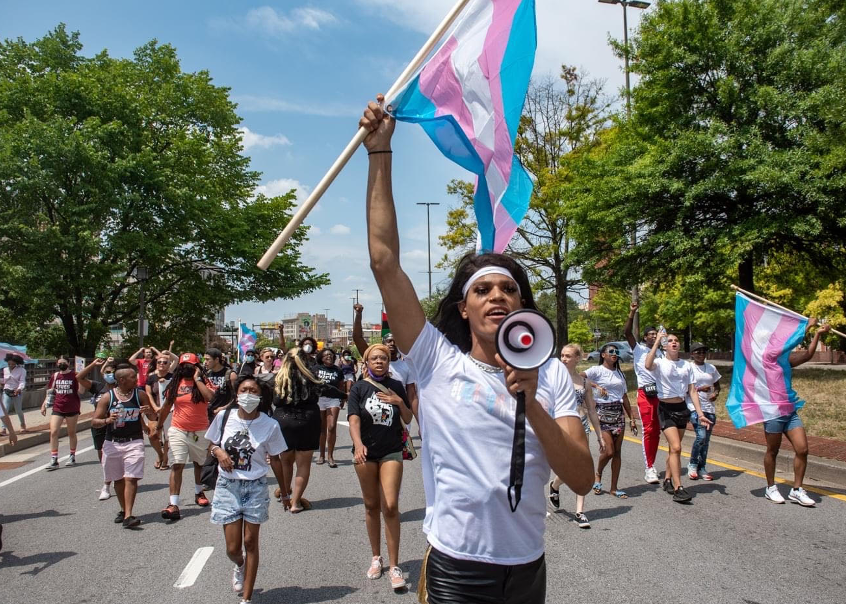 FTG GRANTEE PARNTER, BALTIMORE SAFE HAVEN
As funders, we have a critical role in ensuring that movements have the capacity and resources to carry forth the legacy of queer and trans movements for liberation. Now is the time to show up for the trans liberation and justice movements. 
Philanthropy has the power to strengthen these movements and strategies by granting flexible, unrestricted funding to trans-led organizations and activists on the front lines working towards intersectional, transformative change. Here are a few ways donors can take action now:
Provide long-term, multi-year funding to Trans-led movements and organizations directly or through funds like the Fund for Trans Generations and the Emerging LGBTQ Leaders of Color Fund.
Give organizations unrestricted dollars and the space to determine how those funds are used to serve their communities.
Fund organizing at the community level and rapid response funding to support reproductive justice advocates work in places facing uncertain abortion legislation.
Center trans, non-binary, and intersex experiences in your movement work and donor practices and trust them to develop inclusive, community-specific strategies and solutions.
Use inclusive, gender-neutral language when sharing resources and insights through your organization's comms and grant work. Also, openly discuss abortion and how all folks who can get pregnant need access to safe and compassionate abortion care.
Support work and organizations that elevate and amplify trans leaders, activists, and storytellers.
Deepen your understanding of trans liberation and reproductive justice movements by attending trans, and non-binary-led educational programs and seminars.