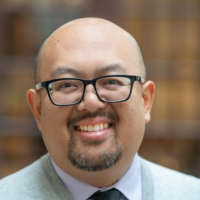 Danny Khotsombath joined Borealis Philanthropy in October 2018 as support staff to the Fund for Trans Generations, then later the Black-Led Movement Fund, and the Communities Transforming Policing Fund.
Danny has since transitioned into the Operations Associate role within Borealis Philanthropy. Prior to Borealis, he had an extensive background in higher education with a focus on diversity and equity, having served first-generation and students of color as an Academic Advisor, College Success Coach, and Instructor in Minnesota and in the Maryland/DC area.
Danny holds a Bachelor of Arts in Spanish Studies from the University of Minnesota and a Masters of Education in Educational Policy Studies with a Focus on Diversity and Equity from the University of Illinois at Urbana-Champaign.