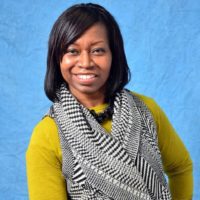 Lisa has over 20 years of collective experience supporting Human Resources, Leadership Development And Equity and Inclusion strategies for grassroots organizations, Non-Profit and Corporate organizations across the U.S.   Her expertise is in Human Resource Management and working with a wide variety of virtual organizations with employees in multiple states and community leaders to facilitate and lead dialogue on equity, inclusion & social justice strategies.  
Lisa holds her Professional Human Resources (PHR) certification and Society for Human Resource Management-Certified Professional (SHRM-CP).  She is also an Intercultural Development Inventory (IDI) Qualified Administrator and a Diverse-Ability Certified trainer.
Prior to joining Borealis, Lisa's most recent role was as a Senior Director for Equity and Inclusion at a local non-profit in Minnesota where she created innovative community partnerships and led equity and inclusion initiatives and professional development of staff. Lisa is the founder of a Minnesota based alliance group for African-American professionals in HR. Lisa was awarded the Minnesota African American Heritage award for being passionately and purposefully committed to improving outcomes for African American Youth in the area of workforce development. Lisa is originally from Akron, Ohio and has resided in Minnesota for the past 10 years with her 10 year old daughter.