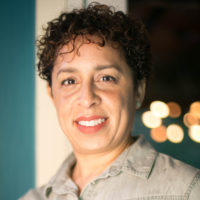 Maya has over fifteen years of experience in social justice philanthropy. She recently was the Director of Learning Strategy at Philanthropy Northwest in Seattle, designing and implementing program services for grantmakers in a six-state region of the Pacific Northwest. The last few years, Maya has been intentionally focused on helping foundation staff and trustees strengthen their capacity to apply a racial equity lens in grantmaking and program initiatives. Working with the team at Philanthropy Northwest, she launched a racial equity speaker series, a grantmaking with an equity lens training, facilitated a racial equity funders group, and led the Momentum Fellowship to bring diverse untapped talent into the philanthropic sector. This last year, Maya worked with community leaders and funders to design the Creative Equity Fund, a pooled fund to invest in arts and culture strategies to move racial justice in King County, Washington.
Prior to her role at Philanthropy Northwest, Maya consulted with nonprofits and funders on program design, managing organizational change and creating effective cultures. As a senior Associate for Social Policy Research Associates, she worked for national and federal funders to design learning processes and support grantees in evaluating their own impact.
As a funder, Maya spent nine years at the Women's Foundation of California as the Senior Program Officer, investing in organizations working to address systems change for economic, reproductive, and environmental justice to benefit women and girls of color throughout the state. She believes in a strengths-based leadership, peer to peer learning and utilizing a coaching stance in her facilitation practice. Maya is a certified diversity professional and has a Masters in Organizational Development from the University of San Francisco.