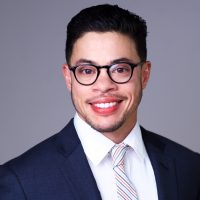 Rickke currently serves as Vice President of Programs at Borealis Philanthropy, a philanthropic intermediary that brings funders together to support organizations creating a more just and equitable world. In his role at Borealis, he oversees the collaborative grantmaking and other strategic initiatives that support organizations and movements in their efforts to build power in communities most impacted by injustice. Rickke's roots in community and youth organizing for racial and gender justice and LGBTQ rights guide his work in philanthropy to move resources where and how they are needed most.
Prior to joining Borealis Philanthropy in 2015, he was an independent consultant for philanthropic institutions and community-based organizations where he designed capacity-building and grantmaking initiatives, developed organizing and leadership development programs, conducted policy advocacy research, and provided organizational development support to grassroots organizations.
Rickke previously served as the Executive Director of FIERCE, a grassroots organization for LGBTQ youth of color in New York City. He was also a Ford Foundation New Voices Fellow at the Sylvia Rivera Law Project where he worked to integrate legal services, litigation, policy advocacy, and organizing strategies by and for low-income transgender people in New York City. Rickke was a founding board member of the Right to the City Alliance and served on the board of the Third Wave Foundation where he helped develop grant-making strategies to support feminist youth organizing work across the U.S. He currently serves on the board of Funders for LGBTQ Issues and the New York Foundation.
Rickke received his B.A. in political science from Columbia University and Master of Public Administration from Columbia University's School of International and Public Affairs with a focus on urban policy and management.