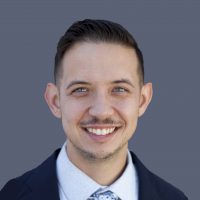 Ryan Li Dahlstrom (he/him/his) has worked at the intersections of LGBTQ, youth, anti-violence, and racial justice movements for over 15 years. Ryan Li has been involved with a variety of local and national social justice organizations, including GIFT (Grassroots Institute for Fundraising Training), TYSN (Trans Youth Support Network), and CUAV (Communities United Against Violence) doing a range of activities such as 
facilitation, fundraising, board recruitment/development, program management, and leadership development. 
He's currently working with Borealis Philanthropy as a Program Officer for the Fund for Trans Generations.
Prior to joining the Borealis team, he worked as a consultant with several different foundations and affinity groups to advise on their grantmaking and philanthropic strategies.
Ryan Li serves as the
Co
-Chair of the Astraea Lesbian Foundation for Justice and
Co-Chair of the Grantmakers United for Trans Communities (GUTC) housed at Funders for LGBTQ Issues
.
In his spare time,
he enjoys being active, cooking, being an Uncle, and spending time near bodies of water.