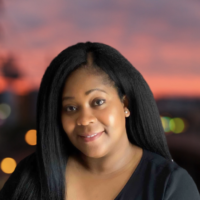 Shana is a driven accounting and finance professional with over 19 years of experience. She has a diverse background with experience ranging from full-cycle accounting, financial analysis, process improvement as well as grants and contract management. She prides herself on her ability to focus on the fine details without losing sight of the big picture.
Prior to joining Borealis, Shana worked as an Accounting Manager for a non-profit that empowers children on how to protect themselves from all forms of abuse, bullying, and neglect. She also has experience working as a financial consultant for an organization that promotes women in leadership and provides a platform for companies actively seeking gender diversity and inclusion as a part of their hiring and recruiting practices.
Shana has worked in the public and private sectors; however, through her work in the non-profit sector, she discovered her true passion is mission driven work. Shana is committed to making a difference in the lives of others and firmly believes she can make the best use of her skills & abilities through mission driven work. Shana's devotion to mission driven work lies in her confidence that standing in harmony, we are a force that can affect positive change and make strides in the fight for a better and more inclusive society. Additionally, she thrives in an environment where there is a sense of connection that comes from working together on a shared mission to do good.
Shana is a wife and mother. She currently resides in Jacksonville, FL. She holds a Bachelor of Science in Business Administration degree in Accounting, Marketing, and Management as well as a Master's in Business Administration with a course of study in Contemporary Issues in Accounting and Finance.