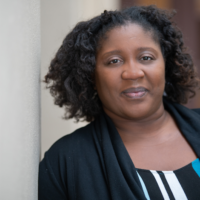 Tammea Tyler is the Vice President of Operations and Finance at Borealis Philanthropy. With more than 20 years of experience as an operations and program leader, Tammea most recently served as the Chief Operations Officer for a Black women's grassroots feminist organization focused on sexual violence, reproductive justice, and the arts. There she supported operations, systems development, fund development, grant management, finance, and human resources.
Prior to BWB, Tammea spent 20 years as an Executive and Vice President at various non profits and philanthropic organizations. As an operations leader, Tammea has managed budgets in excess of $75 million developing new budget processes, H.R. systems and leading I.T. system conversions. She has provided direct support to finance, human resources and grants management for start-up, remote, local, national and international organizations. Tammea spearheaded the first ever Diversity Conference for over 1000 professionals of color to advance their careers and was selected to partner with the Obama Administration on two separate projects, most notably a racial equity project between the United States and South Africa.
Tammea's passion for social justice and advocacy regarding racial injustice, gender-based violence, and child rights has been a driving force through her professional journey in both the non-profit and philanthropic sectors.  Her work in racial justice took shape and expanded after a notable partnership with the Commission on Human Rights, where she developed and led the commemoration of the 50th Anniversary of Brown vs. Board of Education.
Tammea holds her B.A in Education/Children's Studies with a concentration in Children's Rights, a Masters' Degree in Social Work (cum laude) with a major in Community Organizing, a specialization certificate in Global Social Work and work with refugees and immigrants, and a concentration in Child Trauma and Sexual Violence. She is also working on an MBA with a major in International Business.
Tammea values self-care and enjoys coaching staff to achieve personal and professional goals. In her spare time, she enjoys the company of her family, including her two children and Husky dog, volunteering and working out. She is an avid supporter of the arts and loves to incorporate arts, wellness and fun into work life culture.