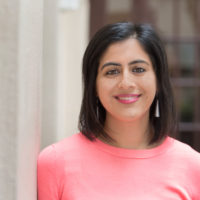 Zaineb is Borealis Philanthropy's Communications Officer. Prior to joining Borealis, Zaineb was the Communications Director at the Ella Baker Center for Human Rights, where she led the organization's communications strategy to advocate for moving resources away from prisons and punishment and towards jobs, education, and healthcare.
Prior to her work at the Ella Baker Center, Zaineb Mohammed was a journalist working at the East Bay Express. She has also written for Mother Jones, San Francisco magazine, and New America Media, covering politics, the environment, civil rights, and the foreclosure crisis. She also served as the Communications Director of New America Media, where she helped expand the organization's ethnic media network.
She graduated from Brown University with a Bachelor's degree in International Relations.