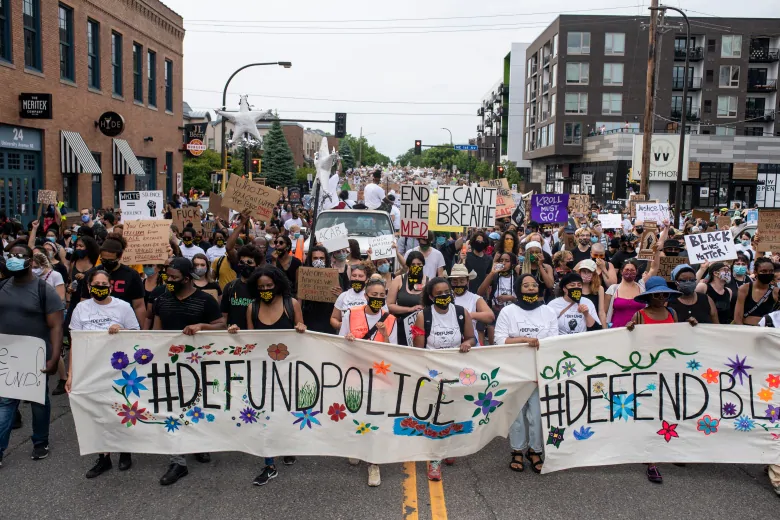 Divest/Invest action in Minnesota.
For centuries, Black-led movement organizing in the United States and globally has played a critical role in shifting the culture, values, practices and laws related to the rights and liberation of not only Black people, but all people. This generational movement work—even while being met with consistent strife, violence and backlash—has led to undeniable social progress, from the abolition of slavery to the Civil Rights Movement and now the movement to divest from policing and invest in communities.
On Monday, October 3, Black-Led Movement Fund (BLMF) Program Director Julia Beatty and Communities Transforming Policing Fund (CTPF) Program Director Jeree Thomas led a GEO session on the historical and political context of philanthropy's support for Black-led movements, the vision, strategies and practices they bring to supporting Black-led movement work focused on safety and liberation, as well as lessons from the 2020 uprisings and continued backlash to this critical work.
Both the Black-Led Movement Fund and Communities Transforming Policing Fund have Requests for Proposal (RFPs) open through October 28. To learn more about the Funds' work and current funding opportunities, visit the BLMF and CTPF web pages.
Funders can also further their political education by accessing the following resources, curated by Julia and Jeree: