They threaten to come for our freedoms—and they do.
The morning of Friday, June 24, the Supreme Court's extreme right majority ruled to overturn Roe v. Wade, eliminating the constitutional right to abortion. The decision is expected to result in an abortion ban in 26 states, and several others are expected to further restricting reproductive access and care

While enraging, this decision comes as no surprise. Reproductive justice organizers have been ringing the alarm on a "post-Roe" reality for years—and in the Court's draft opinion leaked weeks ago, Justice Samuel Alito categorized abortion as a misalignment with our "nation's history and tradition." We recognize this rhetoric, which has been used time and again to obstruct justice and secure the far right's minority power. And we know that rising attacks to our self-determination and bodily autonomy—from the criminalization of abortion to legislation targeting transgender youth, attacks on voting rights, and, possibly up next, the erosion of marriage equality—are intentional and interconnected.
At Borealis Philanthropy, we act as a bridge between funders and organizers to resource movements for long term transformative change. And from this distinct perch, we know two things to be absolute and true:
First: Queer, trans, disabled, BIPOC, and other marginalized communities will bear the brunt of this decision, which will result in increased criminalization, surveillance, incarceration, suicide, and deepened and enshrined economic injustice. This decision will particularly harm trans and gender nonconforming folks, who rely on abortion clinics for affirming sexual and reproductive health care, safety, and community.
Second: Our grantee partners are building towards a future where all people can access the care and resources needed to live self determined lives without fear of discrimination or retaliation. With these community-rooted organizers leading the way, a liberated future is possible—now, philanthropy has the urgent job to secure it. Click here to access a toolkit which includes a list of all Borealis' grantees working for reproductive justice.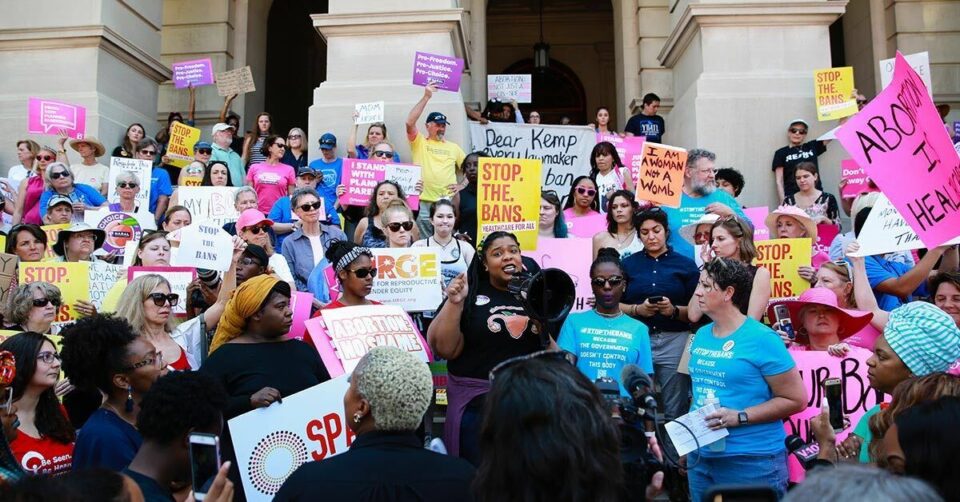 Here are three actions for philanthropy:
#1 Resource front-line organizers to survive and thrive in this critical moment. Borealis Philanthropy's Emerging LGBTQ Leaders of Color (ELLC) Fund and our friends at Emergent Fund have set up Rapid Response Funds to get emergency funding into the hands of reproductive justice organizers who are working at the intersections to ensure the right to bodily autonomy for all people.
#2 Fund for long-term power building. If we want communities to build and not just defend, to dream and not just respond, to create powerful strategies for change and not merely pivot to or from the latest attack, foundations must invest abundantly in long-term grassroots organizing. Such work has always been and will always be the path to lasting change.
#3 Align funding through a networked intermediary to maximize impact. In addition to directly funding reproductive justice organizations and organizers, we encourage philanthropy to consider how utilizing the mechanism of a progressive intermediary can help maximize the sector's collective impact and advance social transformation related to reproductive justice, racial justice, disability justice and inclusion, trans and queer liberation, and more.
Our work ends when all people have access to self determination, safety, and joy. As we fund towards this abundant vision, we at Borealis remain committed to connecting funders to activism and agitation efforts that are co-creating a more just world for us all.