Activist, author, and former political prisoner Angela Davis giving a speech to a crowd of protestors during a 1974 demonstration. Source: African American Intellectual History Society.
As you may already know, part of our practice at Borealis is to reflect as much as we plan, act, and celebrate. And as we pay attention to ongoing conversations—and plan for even more shifting narratives as we get closer and closer to midterm elections—we are still meditating on feelings that arose last month, Black August. 
Historically, Black August is both celebration and culmination (at least calendar-wise) of all things Black resistance, power building, and liberation. It's a time for folks to study past rebellion, focus on new communal learning, and recommit to building a world where all Black people can access safety and joy. As we consider last month, the last year, or even the last decade or few hundred years, we're faced with an unsettling truth: there has never been a time in our collective history where Black folks have been unencumbered by the fight for their own freedom.
Understanding this, Borealis Philanthropy is committed to continuing the Black tradition of paying homage to freedom fighters of the past by resourcing grassroots organizations and their efforts to attain joy, safety, and self-determination for all Black people.
Black August's Long Legacy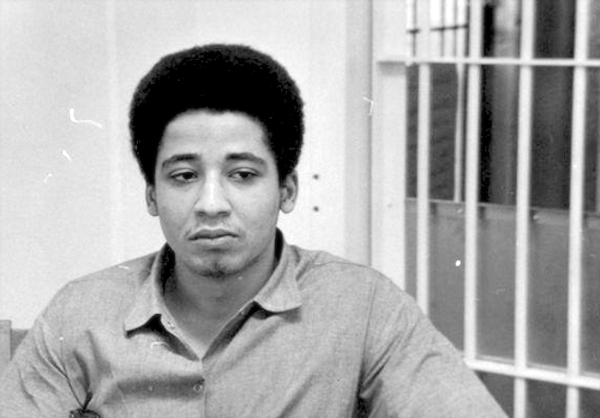 Activist, author, and political prisoner George L. Jackson. Source: African American Intellectual History Society.
Black August began in the late 1970s in California's San Quentin State prison, where Black inmates mourned and reflected on the lives of their fallen comrades, incarcerated Black activists George L. Jackson, and Khatari Gaulden. These men were respected and admired for their dedication to raising the political consciousness of their fellow incarcerated brethren, calling attention to the inhumane treatment of folks within the carceral system, and organizing protests to fight for systemic change. Khatari died due to the negligence of prison guards who failed to provide him with immediate medical attention after sustaining a severe head injury in the facility's yard, and George was shot and killed by a prison guard during an attempted prison escape. 
The originators of Black August also chose this month for its deep historical significance. 
Many pivotal events throughout history took place during August, including the arrival of the first enslaved Africans to Britain's North American colonies in 1619, the Haitian revolution in 1791, and the Nat Turner-led slave rebellion in 1831. August also marks the lynchings of Emmett Till and Mike Brown Jr., two deaths that critically influenced the Civil Rights and Black Lives Matter Movements.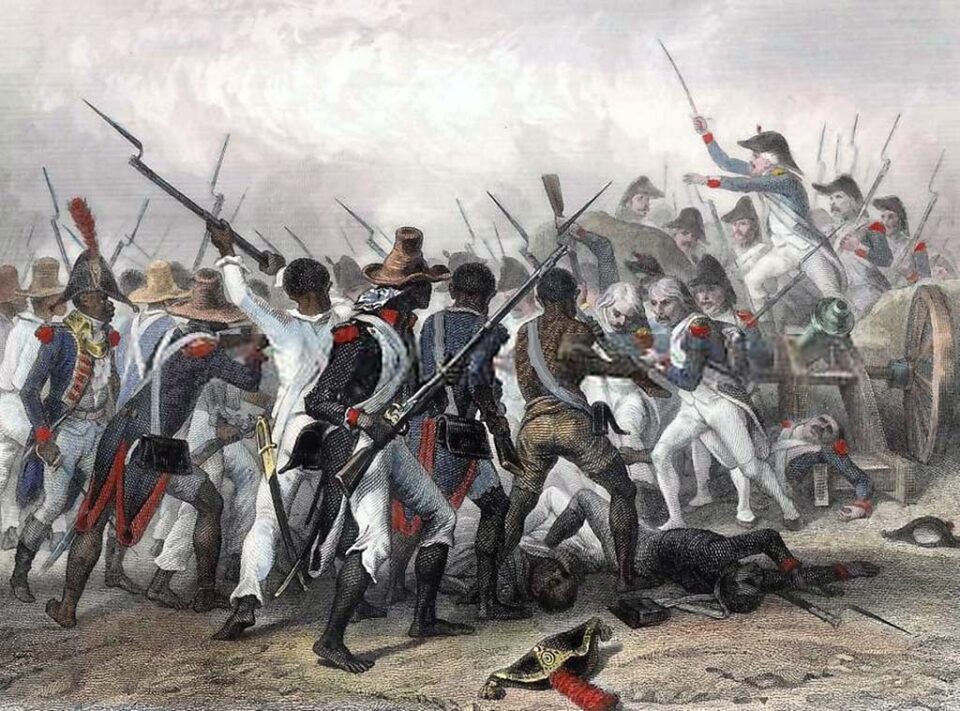 Attack and take of Crête-à-Pierrot during the Haitian Revolution on March 24, 1802. Painting by Auguste Raffet. Source: BlackPast.
Over the years, Black August has evolved into a period of reflection for all of history's heroic leaders that fought and sacrificed for the survival and advancement of Black people. The commemoration puts the continuous struggle for liberation center stage, mobilizing folks to develop new strategies for guaranteeing the success of present and future freedom movements.
Furthering the Legacy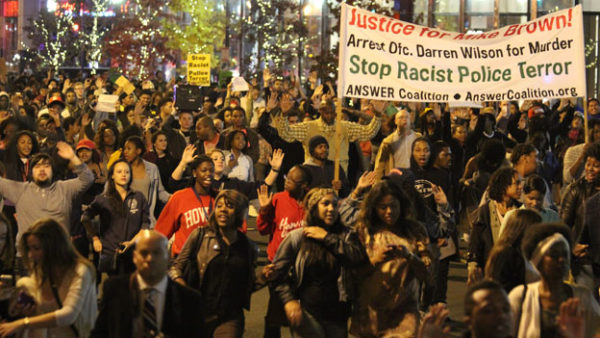 Protestors demonstrating in support of the Ferguson uprising in Washington D.C. Photo by William Reid. Source: WAMU 88.5 American University Radio.
Today's activists are extending the work of past liberation movements, building a bridge between Black resistance, the fight against white supremacy, and the call to abolish carceral systems that disproportionately exploit BIPOC and cash-poor communities.
At Borealis Philanthropy, our Communities Transforming Policing Fund grantees are working to end the criminalization of BIPOC, LGBTQ, and folks with disabilities through community power building and calling for an end to deadly and discriminatory policing. Our Spark Justice Fund grantees are fighting to end mass incarceration, cash bail, punitive pretrial practices, and other methods of criminalizing low-income folks. And our Black-Led Movement Fund grantees are working towards community safety, justice, and liberation for all Black people.
While these activists, advocates, healers, and organizers are combating white supremacy from varying strategic angles, their missions align to reach a critical common goal: building community safety. With philanthropic and community support, organizers can focus their efforts on calling attention to the wide-reaching effects of criminalization and incarceration, reallocating budgets from policing towards community-based intervention programs, and strategizing ways to center healing and joy for all marginalized folks.
Observing Black August Every Day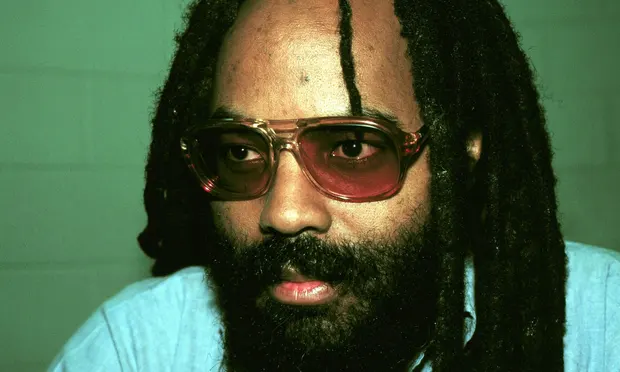 Activist and current political prisoner Mumia Abu-Jamal who has been serving a life sentence since his conviction in 1982. Photo by Lisa Terry/Getty Images. Source: The Guardian.
Black August is a time to honor the people and the movements that came before us—the folks who used their voices to speak truth to power, fought for all marginalized people, and gave their lives in the pursuit of abolition. At Borealis, we believe that the push for Black liberation is a daily practice. We commit to paying homage to our predecessors and strive to observe the principles of this commemorative period all year long. Here are a few ways you can join in honoring Black August every day:
Study past Black liberation movements and explore literature by Black political thinkers to gain perspective and develop strategies for our collective liberation.
Learn about Black political prisoners. Share their stories, donate resources, and demand their immediate freedom.
Call attention to present-day carceral methods used to target Black activists and freedom fighters.
Support grassroots organizations working to dismantle policing and invest in community safety through power-building frameworks and political education.
To learn more about how you can partner with Borealis to bolster the movement ecosystem, please contact Maya Berkowitz at mberkowitz@borealis.org.