ELLC GRANTEE PARTNER, SPARK REPRODUCTIVE JUSTICE NOW
A Shifting Landscape: Roe v. Wade, Reproductive Justice, and Where Philanthropy Must Mobilize
Almost a year after the Supreme Court struck down Roe v. Wade, a ban on abortion is sweeping the country. This shift has been both archaic and extreme. Lawmakers are considering a change to the State's criminal code that would make getting an abortion a death penalty offense, Idaho has become the first to restrict interstate travel for minors to access legal abortion care, and the legality and availability of mifepristone, the life-saving abortion pill, remains at stake. Fearful of criminalization under rapidly shifting legislation, several hospitals are discontinuing obstetrical care services altogether, and providers are relocating to sanctuary states, further exacerbating health access issues for trans, queer, and BIPOC communities.
These social and policy developments, unsurprisingly, have been accompanied by escalating attacks against the safety and sovereignty of trans folks. In an attempt to uphold existing power structures and deflect from the pathology of White Supremacy, Right-wing lawmakers and their constituents have pinned our country's gun violence epidemic on trans communities, incited violence against drag, banned trans youth from participating in sports, and passed legislation to further restrict or prohibit gender-affirming care, all while suppressing voices of advocacy and dissent. In total, over 500 bills criminalizing or denying trans people care are either pending or passed in state legislatures across the country—at a time when one in four Black trans youth reported a suicide attempt in the past year.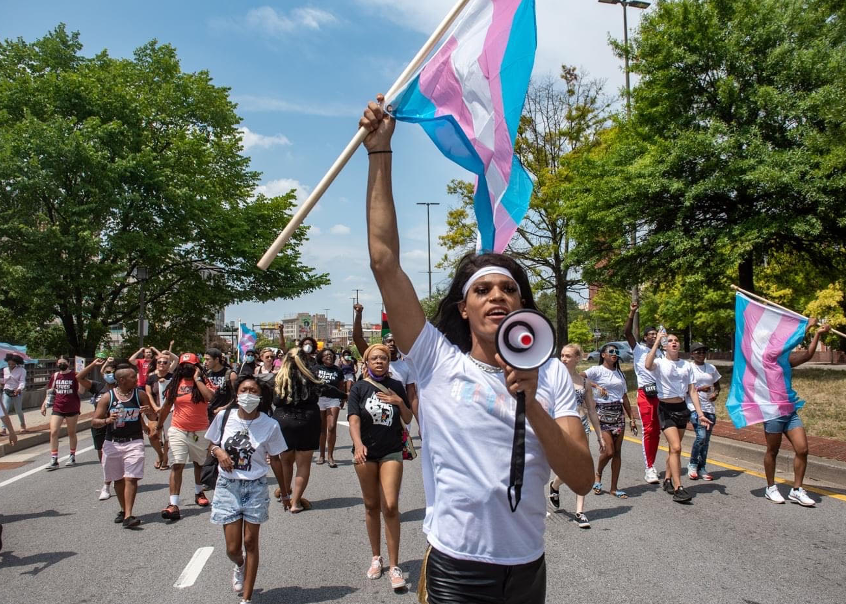 FTG GRANTEE PARNTER, BALTIMORE SAFE HAVEN
And yet. The long-standing work of queer, trans, and BIPOC organizers has continued to blossom into celebratory and life-affirming wins. With great care and perspective, organizers are pushing back against the right's strategic, interconnected attacks—and winning. In the face of tremendous resistance, organizers have successfully advocated for several states to enshrine gender-affirming care and abortion access in their own laws and helped elect officials to ensure states have more progressive control over courts and legislatures, and brought local and national attention to ongoing attacks on queer, trans, and BIPOC communities.
This continued momentum and progress will require a shift from philanthropy—and above all, heightened support. "As threats to abortion access grow," our partners at Bold Futures NM write, "emergency philanthropic funding isn't nearly enough." We agree. At Borealis we're proud to resource a network of intersectional organizing through both rapid response and multi-year grants, because we know that true liberation and justice require our time and our trust. And because long before the repeal of Roe v. Wade, grassroots organizers have fought for—and won—our most fundamental freedoms.
We invite funders to join us in supporting this reimagining and rethinking work—work that, over the long arc of history, will manifest greater joy and peace for us all. To learn more about deepening your commitment to intersectional organizing—please connect with Maya Berkowitz.