We must act now.
The Supreme Court is set to overturn Roe v. Wade, eliminating the constitutional right to abortion. The Court's decision will not be a weakening or dismantling; it is a complete obliteration of the protective legislation. While drafted, the Court has communicated that its decision is not final.
We must learn from our past.
The fall of Roe v. Wade will make abortion illegal in more than two dozen states, but history has proven that legality will not keep us from seeking abortions, or other ways of acting out autonomy over our bodies. We know that this decision will only result in increased surveillance, incarceration,  suicide, and deepened and enshrined economic injustice.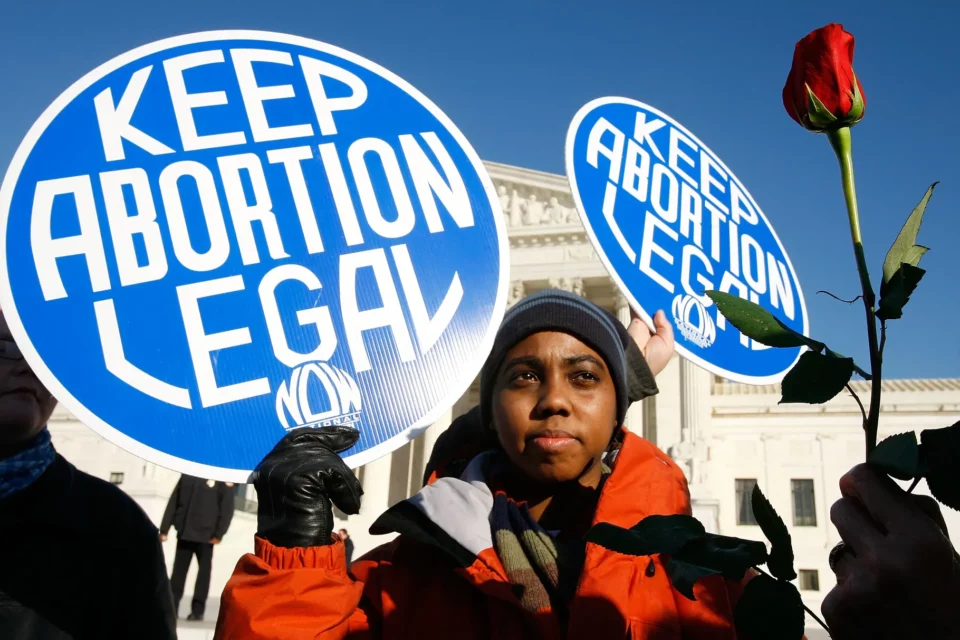 We cannot go backward.
It's 2022. We've survived several centuries of a world where only white cisgender male bodies were centered and protected. We know that without swift and significant action, queer, trans, disabled, Black, Indigenous, migrant, and rural communities will continue to bear the brunt of unjust policy decisions. A Roe rollback will be particularly harmful for nonbinary and trans folks, who rely on abortion clinics for affirming health care, safety, and community.
All of our freedoms are on the line.
We recognize this leaked decision for what it is: the latest in a string of tactics aimed at stripping us of our civil liberties—a push to secure the far-right's minority power and shift to an autocracy .
The draft's extremist rhetoric may contend that abortion is "not deeply rooted in the nation's history and traditions." However, Borealis Philanthropy believes that reproductive justice is connected to our overall liberation.
Our society will not be free until the most vulnerable people are able to live in the fullness of their well-being, and can access the resources and care needed to live self-determined lives without fear, discrimination, or retaliation. Prioritizing queer and trans liberation in the fight for reproductive justice builds a future that serves us all.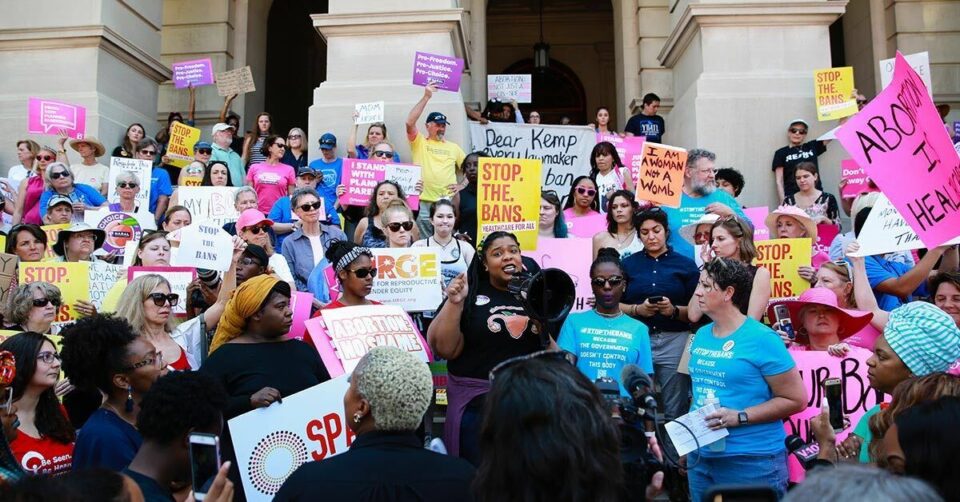 Now is the time for philanthropy to reassess our funding strategies.
Movement leaders have urged an intersectional approach – one that understands, for example, that abortion justice is impossible without disability justice, racial and economic justice, and trans liberation. They have asked that we prioritize funding for local and state organizations that are best positioned to co-create solutions in and with community. And they have encouraged unrestricted support for LGBTQ and BIPOC organizers leading transformative movements for change.
Grassroots movement spaces have also taught us that:
As funders, we are indebted to the organizers who have worked tirelessly to prevent this moment and to meet reproductive care gaps for folks who were never granted equal access or protection under Roe. 
Borealis invites philanthropy to convene for the Emerging LGBTQ Leaders of Color (ELLC) Fund donor learning session #BeyondChoice: Funding Abortion Access and Reproductive Justice in Uncertain Times, next Wednesday, May 11 at 10:00 am PT / 11 am MT / 12 pm CT / 1 pm ET.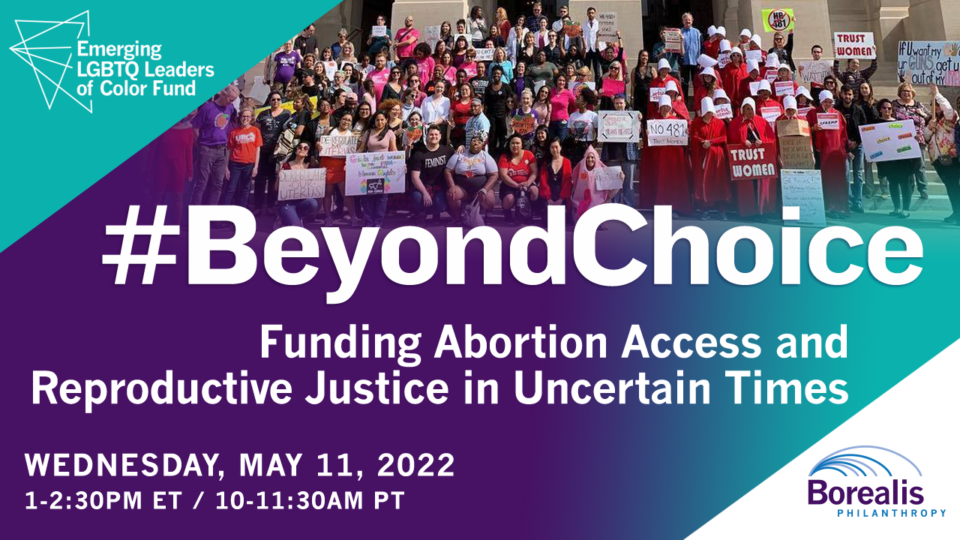 As we mobilize to meet this critical moment and the radically inclusive future it can bring, there is deep wisdom to be gained from LGBTQ people of color working at the intersection of movements to reimagine reproductive care. There is expansive opportunity in funding and following their lead.  
Funders will hear directly from organizers on the frontlines of the reproductive justice movement and learn more about how philanthropy can offer a coordinated response via ELLC's newly established reproductive justice rapid response fund. 
At Borealis Philanthropy, we believe that radical change is possible, and our commitment will always be to resource communities organizing everyday toward their visions of liberation. Following the Supreme Court's official decision, we will continue to provide unrestricted support to bolster the reproductive justice ecosystem; call philanthropy into aligned action; and elevate the voices of those most impacted.
To learn more about Borealis' nine funds, click here.
To learn more about partnering with Borealis, contact Maya Berkowitz.