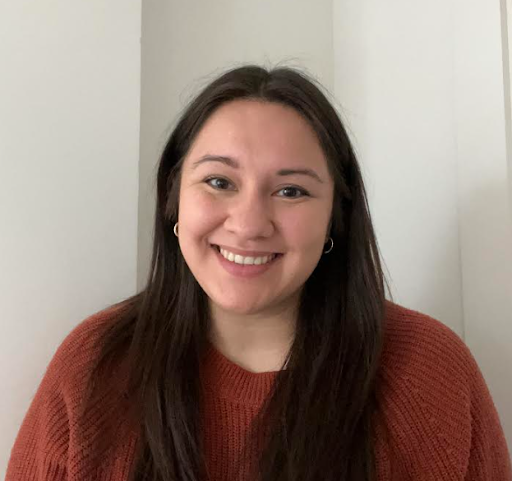 The Spark Justice (SJF) Fund is thrilled to welcome Kelsey Trejo to our team as Program Associate! In her previous role as a Court Navigator for the Tulsa County Public Defender's Office, she helped clients navigate the system and process to keep them in the community while fighting their cases. She assisted clients with pre-trial or probation compliance and maintained court-ordered appearance systems so they may be notified of any upcoming court dates. As a Court Navigator, she would also connect clients to community resources and services when there was an expressed need as part of the TCPD's office mission of providing a holistic defense.
In her previous role, she created and implemented the workflows for the Uptrust reminder system which contributed and led to the creation of the Court Navigation System in Tulsa, Oklahoma. Court navigation is now a multi-person team that connects local justice-involved people with a full spectrum of community-based services. She received her undergraduate degree in Criminal Justice from Bacone College, a tribal college in Muskogee Oklahoma. Bacone is Oklahoma's oldest institution of higher education, and she had the great honor of being taught by leaders from multiple tribes from all over the nation.
As SJF's new Program Associate, I will be elevating and supporting the work of grassroots organizations working to end the money bail system and the wrongful detainment of people in pretrial detention. We spent some time learning about what brought Kelsey to the SJF and the principles that guide her work. Learn more below!
Kelsey Trejo, Spark Justice Fund (SJF) Program Associate
Pronouns: she/her/hers
Where do you come from? (place of origin or growth, racial and/or ethnic identification etc.)
I am a half Salvadorian half white woman born and raised in Van Buren, Arkansas. After 18 years I spent a year in South Dakota and have since spent the last 8 years in Oklahoma.
Does your identity or background inform and influence your work? If so, please feel free to share how/why.
My identity and background both heavily influence my work. While growing up in the south and living my life as a mixed race woman in a single income household were all large influences individually, the most shaping and driving influence in my life has been the incredible women around me. I am the oldest of four daughters and was raised by my mom and grandma. The strength and resilience of women really informs my work.
What's your role at Borealis Philanthropy? What do you do?
I am the Program Associate for the Spark Justice Fund. In this role, I will be supporting my Program Officer and Program Director in getting resources and support out to grassroots organizers that are doing the hard work to build a more equitable and beautiful world.
What brings you to Borealis Philanthropy?
My previous work and role was funded through different philanthropic entities. Being afforded this opportunity allowed me to learn about the many faces of the philanthropy machine. I was excited about the work that was funded but also knew things could be better. Borealis is not only leading the way by example, but also working to make the philanthropic space better as a whole. And I am proud to be a part of it.
What excites you about being part of the Spark Justice Fund (SJF) team?
First off, I am excited to learn! Sade (SJF's Program Director) and Brandon (SJF's Program Officer) are both incredible leaders and advocates and I feel very lucky to be working with and learning from them. I am also excited to have the opportunity to help amplify the voices and work being done by the very community members pretrial detention and the unjust cash bail system impacts the most.
What do you like to do for fun?
I love being outside with my dogs, watching horror movies, and trying to be a better plant mom. And I will never say no to micheladas or pupusas!