Hello readers,
While recent framing equivocating that Blue Lives Matter (in an effort to de-legitimize Black Lives Matter) might lead one to unconsciously think of police as a class of human, police are not born. Policing is simply a job like any other. Anyone can apply, and they do.
I can't help but wonder what might be different in all of our lives if, focusing on just a fraction of the current political context, the police, journalists, and politicians who are invested in maintaining the status quo were part of organizations integrating racial equity organizational development into their work.
Would Protect and Serve become more than decals on the doors of police cars?
Would newsrooms have seen the clear and present danger inherent in providing cover for racism and white supremacy resurgent in our national dialogue for over a decade? Would they have worked to mitigate, instead of obfuscate, the dissolution of social, political, and moral norms over the last 5 years?
Would politicians who stand for our democracy be able to more quickly identify and disempower their colleagues whose active election lies and resulting insurrection are direct echoes of the influences of the politicians who killed Reconstruction era efforts to forge a new and actually united America after the Civil War?
And— when it comes to impact —if all organizations were to rise to the expectation of racial equity organizational development work that is the goal of the REACH Fund to insure that equity is embedded in cultural practices, policies and outcomes, would Black and brown people be safer on the streets, in their homes, and in their beds? From police brutality, but also from COVID-19 and other health threats, housing insecurity, wealth inequalities, disparities in educational opportunities, etc., etc., etc.? Would we not be currently facing disparities which were present in the 1960's? Or even as far back as the 1880's?
Would BIPOC folks' knowledge, viewpoints, solutions, and leadership finally be fully (and with equal pay) brought to bear to help solve what feels like a never-ending pipeline of societal problems?
Would this country be able to evolve from its traditional myopic, repetitive, and fatal disregard of its own reality and finally grow into the values that it has both espoused and diminished since the country's founding?
As far as I know, the REACH Fund is the only fund of this kind in the nation that specifically supports racial equity practitioners to enhance their own practices while also providing their services to nonprofits. Our current funding, while able to support a small and vibrant cohort of racial equity practitioners, is a fraction of a percentage of the funding needed to support this nation and the institutions and organizations that run it to actually step into our 400-year aspirations of liberty and justice for all.
As always, we are faced with a choice: Do we continue to allow white supremacy to drag us all – Black, Indigenous, Latinx, Asian and White – into a very predictable and increasingly violent future?
Or do we choose to acknowledge and step with integrity into our own power and begin to unequivocally wield it for others, in service to our collective humanity and society?
Welcome to 2021.
Ain
This January we are featuring our grantees thoughts on 2020, in their own words.
REACH Voices: Reflections on 2020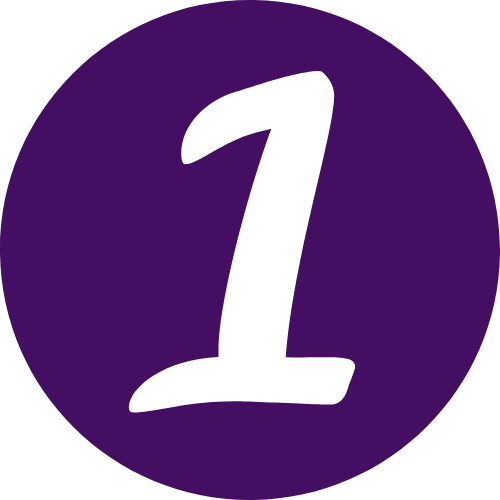 Expanding opportunity for racial equity: The national movement for racial justice has dramatically increased the demand for racial equity practitioners and has driven the racial equity field to max capacity.
"We've seen a real shift in clients, since George Floyd's murder, in terms of how ready they are to understand and value the centrality of race and racism in their workplaces. Before they wanted to start with DEI and would work their ways to naming structural racism. Now, folks come in naming that the systems are inequitable, so we can really get to work and begin seeing substantive change for individuals and organizations much sooner."

— Kemarah Sika, YWCA Boston
"Once the uprisings started, racial equity work quickly became a budget priority for every organization. That meant that all of our existing clients and so many more came back to us asking for support on engaging in conversations about race and racism, holding space for teams and organizations to process, learn, and heal, and for assistance in figuring out how to deepen their organizational commitment (or start one anew) to racial equity and becoming an anti-racist organization."

— Bari Katz (Bari Katz Inc) and Tanya Williams (Authentic Coaching and Consulting)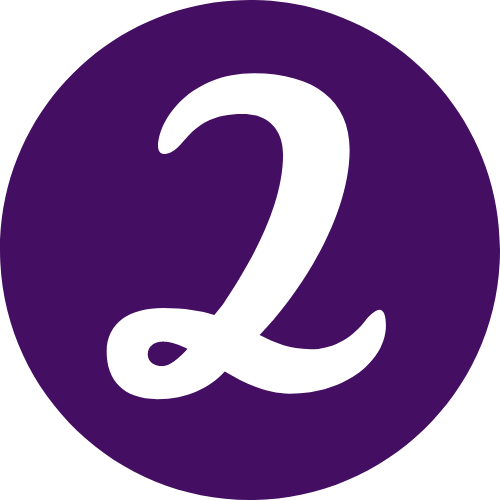 Moving beyond statements and the focus on diversity & inclusion: The racial reckoning created urgency and momentum for white-led and people of color organizations to explicitly center race and anti-Blackness in deeper, more transformational ways.
"[BIPOC communities] shouldn't have to go begging for [funds] when we created this wealth. It's ours and we need to control it. That tends to make philanthropy really nervous, but if I could say anything to reassure them, it would be that whenever power has shifted to the hands of majority people of color, like after Reconstruction, we did the most good for the most people…the BIPOC community can handle and do a much better job with philanthropic resources. That's where I'd like to see philanthropy go."

— Ron White, Humboldt Area Foundation
"We are experiencing an increased demand for our services, particularly as organizations continue to realize the ways in which racial inequity harms or is creating challenges both internally (for their staff) and for the people and communities they work with externally."

— Zhaleh Afshar, Anti-Oppression Resource & Training Alliance (AORTA)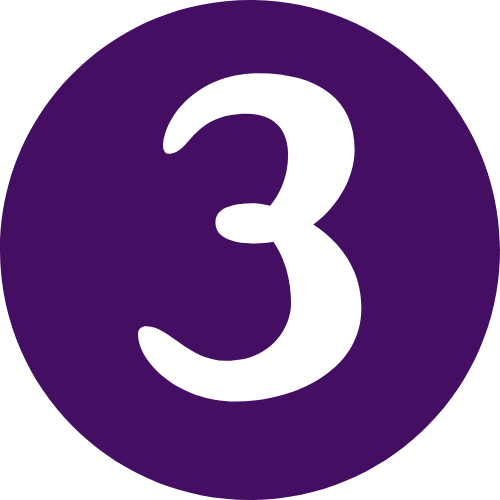 COVID-19 and virtual shift: Going online created new challenges for the racial equity field and opened new doors of opportunities. The pandemic gave unexpected gifts such as expanding the reach to more organizations and individuals. However, the virtual shift also required a dramatic re-calibration and right-sizing of in-person content, forcing a slower pace and shifting of timetables.
"We worked over the first six weeks of the pandemic shut-downs to adapt our single-day workshops for delivery as digital engagements. We began delivering those just as the racial uprisings began. Inquiries, which were ordinarily 20-30 per month, had dipped to 10-15 during the pandemic, but then increased exponentially. As of August 13, 2020 we've responded to over 500 inquiries since June 1, which is more than the previous two years combined."

— Noah Kruis, Crossroads Antiracism Organizing and Training
"The uprising has unleashed the imagination, creative thinking, and the sense of what is possible. This has shifted our work in wonderful ways – instead of focusing only on how to incrementally shift white dominant culture, radically new (and old) ways of being and doing are presenting themselves as possible and desirable…For Gita, a practical challenge is how to engage in work at the pace required, and especially to take advantage of the increased opportunity to support BIPOC leaders, while also prioritizing the wellbeing and sustainability of her BIPOC family and team.

For Maggie, it has been keeping up with the pace of the work and being responsive, without getting caught up in urgency and the "fix it now" mantra emanating from many groups, but instead focusing on centering relationships and equitable and accountable practices, while taking time to replenish."

— Maggie Potapchuk (MP Associates) & Gita Gulati-Partee (OpenSource Leadership Strategies)

"CURE intentionally chose to slow down some of our work in the spring to provide more space for individual self care and for our clients to resume work with us when they were ready. We decreased our focus on deadlines and instead dedicated more time to team connection. As we moved to virtual trainings and workshops, we also invested time to learn, refine, and adapt our model to online platforms."

— Judy Lubin, Center for Urban and Racial Equity (CURE)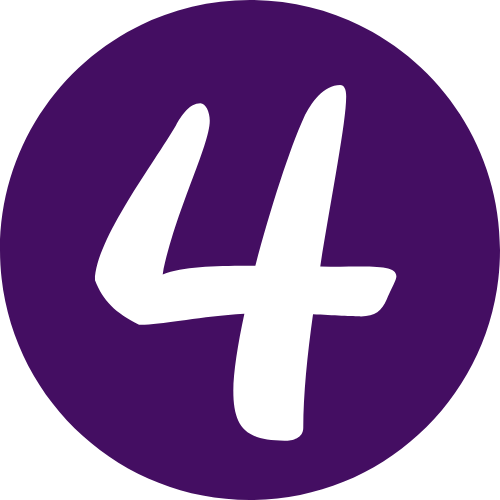 Challenges in determining authentic readiness and managing the high volume of work: As more organizations seek to take racial equity transformation internal to their organization, the task for consultants has been determining whether organizations were truly ready to take on deep, transformative work.
"We are able to have conversations with potential clients and in those conversations do our level best to determine authentic readiness. Because for a lot of organizations, this has become really performative — check the box and write a statement and use the buzzwords. We're really interested in change that becomes cellular to an organization, through the people through the relationships, and through the systems in those in those organizations."

— Queta Gonzalez, Center for Diversity and Environment

"The opportunity is that we are deepening our focus on being more choiceful about the work we take on and what impact looks like. Crisis has also led to deepening some partnerships with close-in individuals and organizations, and thinking about what mutual support looks like during this time."

— Elissa Sloan Perry (Change Elemental) and Sheryl Petty (Movement Tapestries)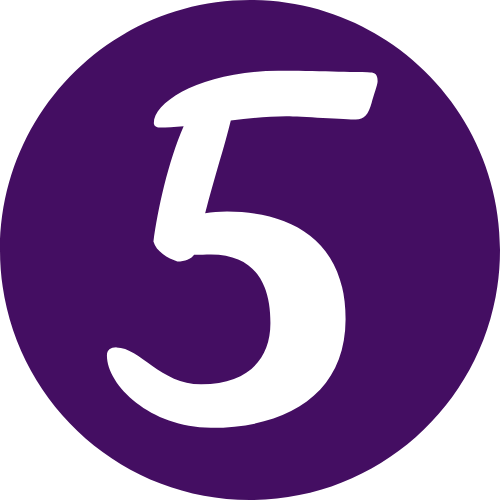 Organizations tapped into the need to deepen the capacity of practitioners and coordinate amongst the field/and integrating healing justice. Along with an increased demand for racial equity practitioners, this moment required both individuals and organizations to ramp up care work for the people involved and created the opportunity to integrate this work deeper into their racial equity practices.
"Following the murder of George Floyd and the racial uprisings across the country, CURE experienced (and continues to experience) increased inquiries from both current and potential clients to support crisis management, short-term training, and long-term Racial Equity Organizational Change engagements. We're finding that as a result of the impact of COVID-19 and police violence on Black and brown communities, we are spending more time supporting clients in creating space for healing and self-care."

— Judy Lubin, Center for Urban and Racial Equity (CURE)

"We are also thinking about how we might support the leadership of Black women— now in particular and always —and give more than we take… One example was reaching out to Black and Native women and non-binary folx with whom we are in relationship and who are not organizationally affiliated to see what support they might be needing in the moment and addressing those needs as we are able….Another way our thinking was implemented was prioritizing the work of Black people with whom we were already working and being transparent in our relationships with others about slowing the pace of our work with them to make room for the urgency of the moment."

— Elissa Sloan Perry (Change Elemental) and Sheryl Petty (Movement Tapestries)

"The Northwest Racial Equity Leadership project was designed to result in a new set of tools and strategies. With the onset of the pandemic, we adapted our middle phase – convenings of EDI practitioners – into a series of online salon-style conversations…we found [participants] were under water with the demands of the public health crisis, relatively isolated in seeking to hold an EDI frame in the face of the pandemic, and in some cases experiencing targeting by white nationalists for their public positions and external equity work. They longed to have a space to talk with their peers about what was happening, to grapple with the larger systemic issues at play, and to imagine a different future together."

— Amy Herzfeld-Copple, Western States Center

"I was able to do the whole extended healing justice workshop [by Erica Woodland and Cara Page that Borealis helped organize], and we've been bringing ideas from there back into individual client projects into how we're thinking about, you know, how we do our own work and how we think about where we sit in the ecosystem. But I think one of the things that has been a consistent challenge for us at IISC is how to make sure that when individuals among us are getting these kinds of learning opportunities, we figure out a way to make those learning opportunities widely available. So we have some community practice sessions where people who are consultant trainers will share things they're learning. I've been able to share a little bit about the healing justice work in that kind of a setting."

— Cynthia Silva Parker, Interaction Institute for Social Change

Recommendations for Funders and Organizations
For funders: External – The less paperwork grantees need to do for your foundation, the more capacity they have to do their work. Try offering general-operating grants, multi-year grants, and accessible and simpler applications and reporting.
For orgs: Internal – If your organization is determined to create a racially equitable culture, consider these questions before reaching out to a consultant or firm:
1. Can you call it racial equity? If your organization's first instinct is to increase the diversity of BIPOC staff but haven't investigated pay equity, promotional pipelines, and your intention to retain those new diverse staff members within your organization–that is not racial equity. Get clear on your definitions and overall goals. A helpful glossary of terms is here.
2. Why now? It is unequivocally a good thing to want to be more of an equitable organization, and the problem of systemic racism is not new. It is crucial to take a moment to reflect on the underlying motivations that led you here. Be honest about where your organization currently is, and what it is truly willing and committed to reckon with.
3. Is your organization ready to name power and address harm? Racial justice goes beyond crafting passive statements or a simple check-list. Transformative change requires a deep commitment on both the individual and organizational level to reflect on our own behaviors and practices, and engaging in discomfort. Remember that you (hopefully) have staff of color, for whom this work will land differently – how do you intend to support them within this process?