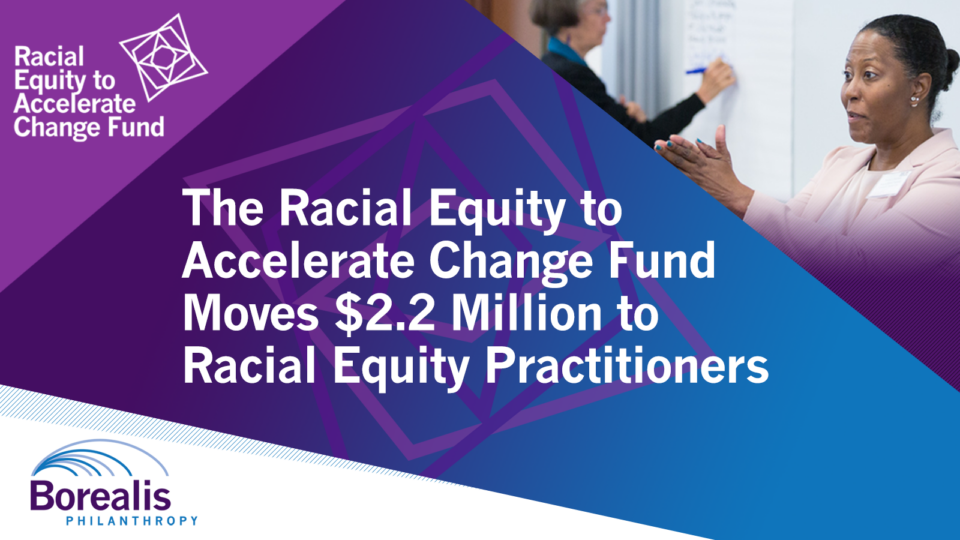 Borealis Philanthropy's Racial Equity to Accelerate Change (REACH) Fund proudly resources racial equity healers, facilitators, and capacity builders to dream up a new world. This year, the Fund awarded $2.2 million to 19 groups working to integrate racial equity into nonprofit systems, policies, and practices—representing its largest annual grantmaking to date.
Faced with rising requests for their expertise and wading through a political landscape re-entrenched in white supremacy, REACH grantee partners have spent the past year developing transformative, essential, and reimagined tools and frameworks to help advance racial equity in the nonprofit sector. During this grantmaking cycle, grantee partners identified a number of shared priorities and practices, including building race-conscious organizations and leadership; integrating healing justice into racial justice practices; and designing for internal and external strategy, policy, and culture change.
"Very few racial equity/racial justice funders understand and fund the depth and breadth of the types of engagements that advance transformation toward deep equity (deep meaning at the intra-personal, interpersonal, institutional, and systemic levels simultaneously) and liberation (meaning as Monica C. Dennis defined it, in continuous and interdependent connection with source, whole selves, and whole stories)," shared Change Elemental. "We are so very appreciative that REACH Fund is one of the ones that does."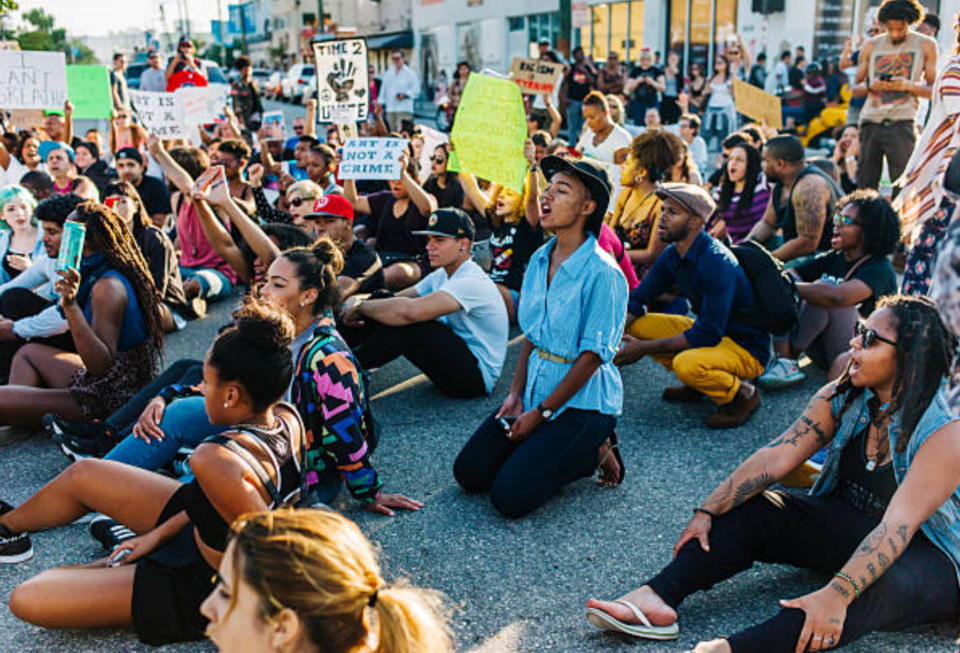 The REACH Fund believes racial equity practitioners are essential to upending white supremacy and anti-Blackness. For this reason, REACH invests in people and organizations holding deep expertise in organizational racial equity transformation
Nurtures a community of practice among these practitioners—and also subsidizes support for nonprofit organizations identified by grantees who can benefit from this work.
This approach seeks to:
Uplift these practitioners' wisdom and bring them together for learning, sharing, and connection in a field that often divides them.
Acknowledge the length and scope of engagement needed for transformative change, and
Overcome the cost barrier, particularly for BIPOC-led nonprofit organizations, which tend to have smaller operating budgets than their white-led counterparts.
The REACH Fund also provides grantee partners with learning and capacity-building opportunities that support their holistic wellness, development, and sustainability. This year's offerings— directly informed by grantee partners' self-identified learning edges and needs—included a series on somatics, grantee-led peer learning sessions, finance and fundraising workshops, and digital security webinars. Additionally, the Fund recruited several grantees to join a working group to reimagine its existing community of practice and commissioned the development of a Racial Equity Case Study to uncover the lessons and challenges of how racial equity transformational change occurs within an organization.
REACH Fund's Grantee Partner Cohort
We encourage funders to access and support the resources and wisdom of these incredible organizations. Learn more about how you can bolster the cohort's work and extend its collective impact by partnering with the REACH Fund.