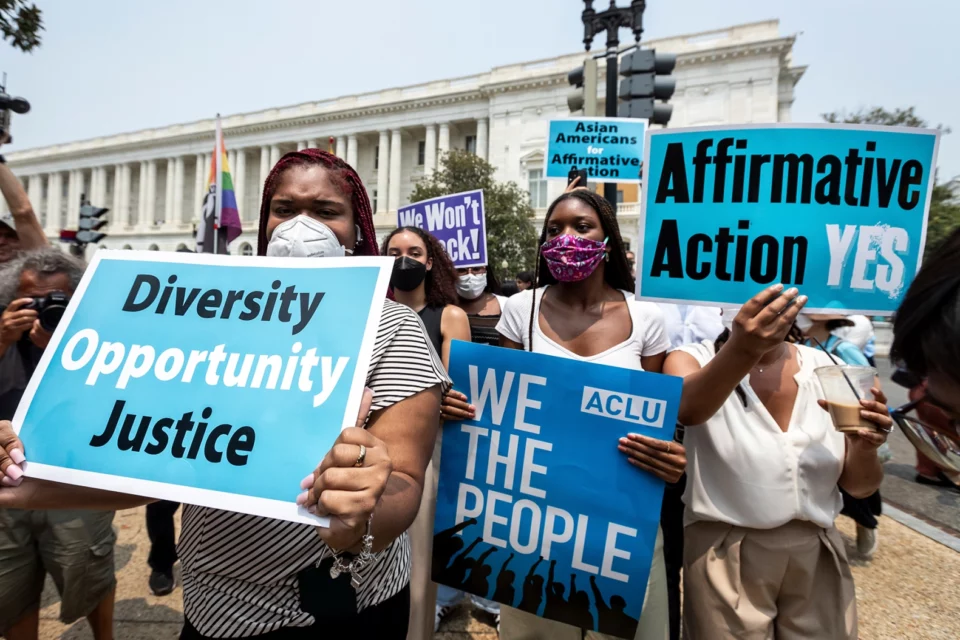 ALLISON BAILEY/NURPHOTO/AP
On June 29, the U.S. Supreme Court struck down affirmative action, making it unlawful for colleges to consider racial identity as a factor in admissions decisions. The next day, the Court issued decisions limiting the rights of same-sex couples and blocking President Biden's student loan forgiveness program. These rulings, while unsurprising, further threaten our vision of a multi-racial democracy.
Folks pushed to the margins of our society's power structures have never been granted equal protection under the law—so we know that our liberation will not come from the courts. And still, we recognize that the erosion of civil protections and liberties will without question result in deepened economic injustice for our communities.
During this critical moment, organizers—as always—remain steadfast in their pursuit of a joyful, just, and liberated future. At Borealis Philanthropy, we are humbled to uplift some of their words below, and urge funders to double down on investments in grassroots, power building work. To learn more about how you can partner with Borealis to support these efforts, please email Maya at mberkowitz@borealisphilanthropy.org.
Dream Defenders, Florida — Black-Led Movement Fund Grantee Partner
Equity and Transformation, Illinois — Black-Led Movement Fund Grantee Partner
Freedom, Inc., Wisconsin — Black-Led Movement Fund and Emerging LGBTQ Leaders of Color Fund Grantee Partner
Interrupting Criminalization — Black-Led Movement Fund, Communities Transforming Policing Fund, and Disability Inclusion Fund Grantee Partner
New Disabled South, Georgia — Disability Inclusion Fund Grantee Partner
People's Justice Project, Ohio — Communities Transforming Policing Fund Grantee Partner
Transgender Law Center, California — Black-Led Movement Fund, Emerging LGBTQ Leaders of Color Fund, and Fund for Trans Generations Grantee Partner
UndocuBlack Network, Maryland — Black-Led Movement Fund Grantee Partner
YW Boston, Massachusetts — Racial Equity to Accelerate Change Fund Grantee Partner