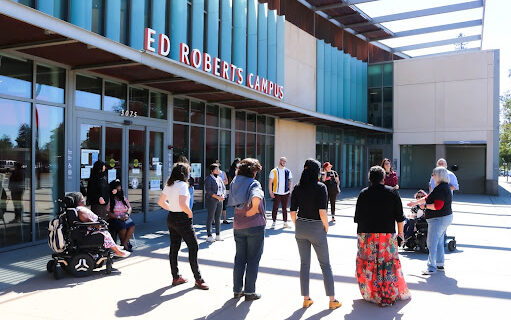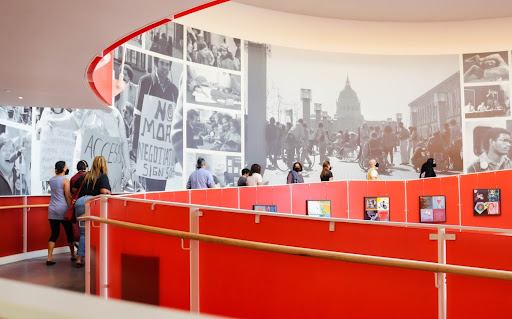 In late September, a group of disability justice leaders gathered at the historic Ed Roberts Campus in Berkeley, California. Surrounded by imagery of the activists and advocates who came before them—and architecture that embodied the principles of inclusivity—they asked themselves: What photos might hang on these walls 25 years from now? And how might our efforts today bolster and advance the work of disability justice leaders for generations to come?
Over three days, this grantmaking committee, facilitated by Borealis Philanthropy's Disability Inclusion Fund (DIF) staff, participated in a series of conversations to determine the DIF's annual funding decisions and, accordingly, its newest cohort of movement leaders. What follows is an overview of this process and the lessons the DIF team learned along the way.
Preparation and Possibility
Following an open call for proposals period, all applications aligned with the DIF's eligibility requirements, mission, or values were shared with committee members, who were asked to review and grade them. After assessing the committee's combined scores, the DIF team developed the following agenda to ensure ample space to ground in our work's purpose, evaluate all proposals thoughtfully, and hold the weight and impact of our decision-making:
Day 1: Level setting, grounding, and discussion of low-ranking applications
Day 2: Discussion of middle-ranking applications
Day 3: Discussion of high-ranking applications, the new DIF cohort, and our vision for the future
Grounding in Truth and Vision
After joyful greetings and conversations, we began our work with a collective re-acknowledgment of the following truths:
People with disabilities are philanthropists. We give generously to one another and to the movement every day.
The work of disability justice activists is building upon a powerful movement, not just responding to this moment in time. And thus, our committee's role is to help steward and build a legacy, not a campaign.
In addition to bolstering and supporting the work of the disability justice movement, our committee's decisions should aim to inspire similar intentions from other grantmakers.
We then took time to examine and unpack narratives related to money, philanthropy, and the disabled community, asking and discussing:
What comes to mind when we think of money, grants, and grantmaking? What kind of messages about money/funding have we experienced?
What comes to mind when we think of philanthropy and/or a foundation?
What kinds of messages have we experienced or heard about disabled communities and disabled people? How have we reacted to them? How do these messages and narratives create barriers or opportunities for change?
Finally, before beginning our review of proposals, we asked ourselves:
What do we hope to achieve together?
How will we know that we have achieved these intentions?
What challenges might we face?
Seeding a Movement Together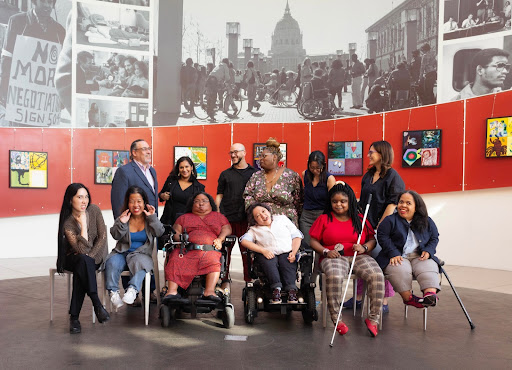 With this grounding, kinship, and knowledge in hand, our conversations over the next three days centered around the breadth and depth of the strategies shared in proposals across every stage of movement building. We examined prospective grantee partners' ideas, the future of the movement, and, continually, ourselves. Several proposals were in the incredibly early and nascent stages of a focus or idea, and we brainstormed how we might offer support to these organizations, even if they weren't ready to join our cohort. And in our discussion of groups that we had great consensus about, we considered how DIF funding and capacity building support might further elevate and strengthen their organizational strategies.
Ultimately, our committee prioritized organizations that were able to communicate intentionality, strategy, and intersectionality. We were drawn to disability justice healers, activists, and organizers working at the intersections of other movements, such as immigration and climate. And we made our decisions through a cohort lens, welcoming in the organizations that we believed would best be able to learn from or support the efforts of existing grantee partners.
The committee's thoughtful discussions lead to cultivation of a cohort that will support one another's cross-seeding of ideas, share knowledge, and grow disability justice as a collective rather than in silos. This cohort of 49 organizations–including 16 new grantee partners— represents the priorities, frontline work, and the breadth of geographical representation of grassroots disability justice-led organizations. And it is our belief that this outcome can be attributed to the participatory grantmaking process itself—a process which ensures that those who come from movement–and know the work best hold decision-making power.
Lessons Learned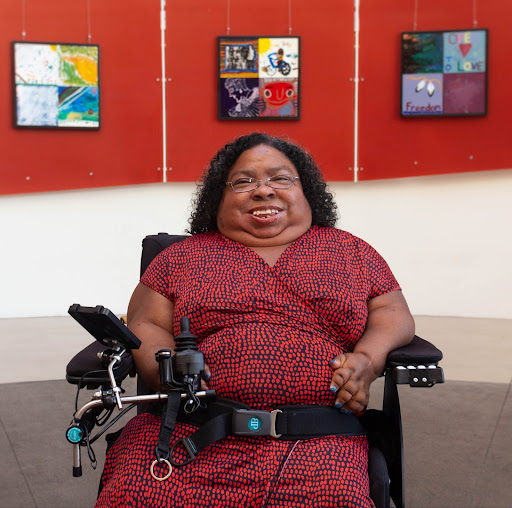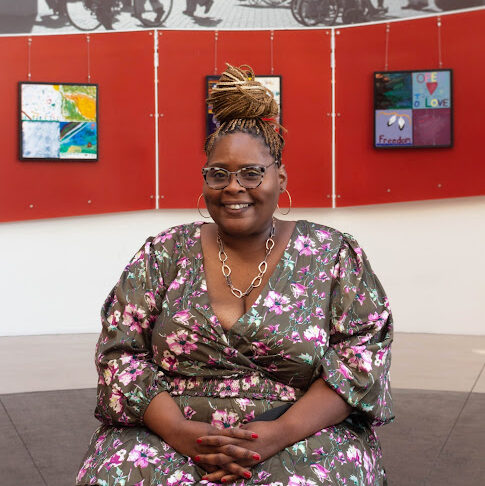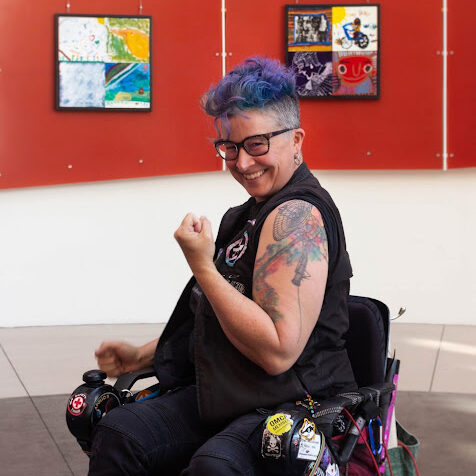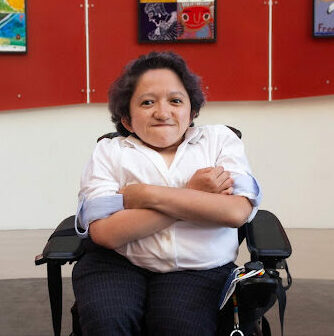 Here are five key takeaways from the DIF's 2022 participatory grantmaking process:
Expect, nurture, and build space for decision-making shifts. Being in conversation as a committee will naturally shift individual members' thinking. And as you approach your grantmaking from a cohort lens, a 'maybe' might later become an 'absolutely.' Approach your conversations with loosely held opinions and beliefs, knowing things might change or need revisiting once your collective work begins.
Dig deeper to examine your yeses–and also your nos. The applications that fill us with joy and possibility represent our future. Talk about them. What excited you about these applications? What commonalities do they share? What do you see here that you might bring to your work? Make space, also, to discuss groups that didn't make the cut. What resonated in these proposals? In what ways do you hope to see these groups make connections and progress in the years to come? And how might you support their growth?
The participatory grantmaking process requires level setting for mission and value alignment. Each of us brings our own value system, biases, and experiences to the decision-making table where difficult decisions must be made. As a group, we were able to successfully move through this process because of our early relationship-building, level-setting, and exploratory conversations—and our early agreement on the values that make up and inform our work at every turn. Principal among these values was the disability justice movement mantra, "nothing about us without us." Those closest to the problems must also be closest to the solutions. Our committee was built with this value at center, and our decisions to determine this year's cohort were, too.
Funders must use the many tools at their disposal—including and beyond grantmaking—to bolster all movement actors. If you are unable to include an organization in our annual grantmaking cohort, ask yourself what you are able to do. Can you bridge the organization to another funder with greater alignment to its work? Can you utilize discretionary funding to offer seed support? What resources do you have to support the growth and sustainability of all values-aligned organizations in your orbit?
Philanthropy must commit more dollars—specifically, general operating support dollars—to disability justice. The DIF is one Fund with only so many dollars to distribute. And we strongly believe that all disabled-led work holds merit, promise, and possibility, and is thus deserving of funding. We urge all philanthropies and donors to consider disability justice as a key area of giving. After all, disability justice is for everyone. The work of disabled activists has proven, time and again, to lead to wins that create more just and equitable systems for us all. It is long overdue that philanthropy recognize disability justice and disabled organizers as being at the heart of all justice-oriented work.
At the DIF, it is our fervent belief that funding decisions should be led and informed by those closest to injustice. We hope these insights will support other funders in their journey towards a more equitable and just participatory grantmaking model.