Haga clic aquí para ver este anuncio en español.
Borealis Philanthropy's Communities Transforming Policing Fund (CTPF) is thrilled to announce its newest grantee partners selected by the Fund's participatory grantmaking committee. 26 grassroots organizations based in 24 localities, 14 states, the District of Columbia, and Puerto Rico, will receive a total of $3.9 million in multi-year grants. Four additional groups received 1-year learning opportunity grants from the committee totaling $100,000.
In the fall of 2021, the CTPF announced the launch of its new participatory grantmaking process. Its grantmaking committee, selected by CTPF grantee partners, consists of organizers and advocates across the country who have been directly impacted by policing and the criminal legal system. Following CTPF's first round of participatory grantmaking in 2022, the Fund staff shared five lessons learned from the process. CTPF Program Director, Jeree Thomas, shared that the CTPF team and committee view participatory grantmaking as an iterative process:
"One of the things that I love about participatory grantmaking is that we are continuing to improve our processes based on both our committee's experiences and the needs we hear from applicants and grantees. For example, this year, we released CTPF's Participatory Grantmaking Scoring Rubrics for applicants to have in advance. We also developed short videos about the process. One of the grounding principles of the committee is the recognition that every applicant who applies is worthy of funding. While not every group is doing work within CTPF's priorities and CTPF has limited resources, we try to figure out ways to make the process as supportive and useful as possible."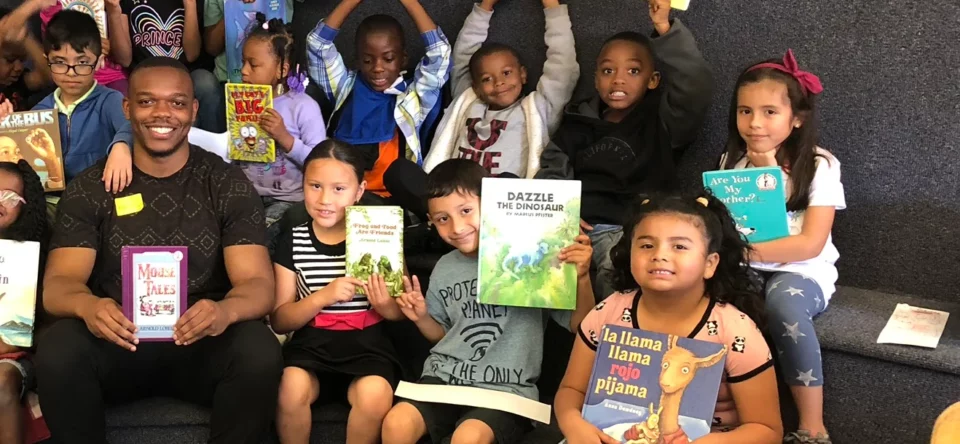 The CTPF is honored to support small and emerging grassroots organizing groups led primarily by Black, Indigenous, People of Color who have been directly impacted by policing and the criminal legal system. In addition to multi-year grants, the CTPF's newest cohort will have access to one-on-one coaching on finance and fundraising, technical assistance from policy/research, communications, and budget experts, and monthly peer learning opportunities.
In addition to the CTPF Participatory Grantmaking Cohort, CTPF awarded $800,000 in 1-year renewal grants to 16 grantees selected under its previous grantmaking process, marking the fund's full transition to a participatory grantmaking model for its multi-year grantmaking. Finally, the Fund has thus far distributed $293,500 in rapid response funding to meet the urgent needs of the communities it serves. As of June 1, CTPF has made over $5 million in new grants and grant commitments this year.
2023 Participatory Grantmaking Grantee Cohort
Alianza Agricola
Black Lives Matter Cleveland
Black Queer & Intersectional Columbus
Cary on the Ball Inc.
Chainless Change, Inc
Crip Justice
Decrim Sex Work CA
Harriet's Wildest Dreams
Healing by Choice!
Juntos
Justice 4 Housing
Kilometro Cero
Long Island United To Transform Policing & Community Safety
New Britain Racial Justice Coalition
People's Budget Birmingham
People's Justice Project
Racial Justice NOW
Revolutionary Black Panther Party
Sex Worker Advocates Coalition (SWAC)
Southside Together Organizing for Power
Take Action Mon Valley (TAMV) / Take Action Advocacy Group (TAAG)
The Love We Don't See
Triad Abolition Project
Washtenaw Care Based Safety
YA-YA Network
Youth Justice & Power Union

2023 Participatory Grantmaking Learning Opportunity Grantee Cohort
Darkness Rising
Imaginoir / BLMHTX
Providence Student Union
Women All Point Bulletin

2023 Renewal Grantees
African American Roundtable
Austin Justice Coalition
Community Action Teams (CAT) 911
Chicago Torture Justice Center
HEARD
HIPS
Justice Committee
Justice Teams Network
Marijuana Justice Virginia
Mass Liberation Arizona
Mothers Against Police Brutality
Poder in Action
Providence Youth Student Movement
The Black Response Cambridge
Unite Oregon
Women on the Rise

2023 Rapid Response Grantees
DeCarcerate Memphis
Community Movement Builders
Network for Strong Communities
Hudson Catskill Housing Coalition
Justice Teams Network
The Prometheus Conspiracy
Rural Organizing Project

While CTPF's core grantmaking for 2023 is complete, the team encourages interested applicants to sign up for CTPF's listserv to learn more about the fund and to receive notice of new funding opportunities in the future. To share your thoughts, feedback, and questions about CTPF's new participatory grantmaking process, please email ctpf@borealisphilanthropy.org