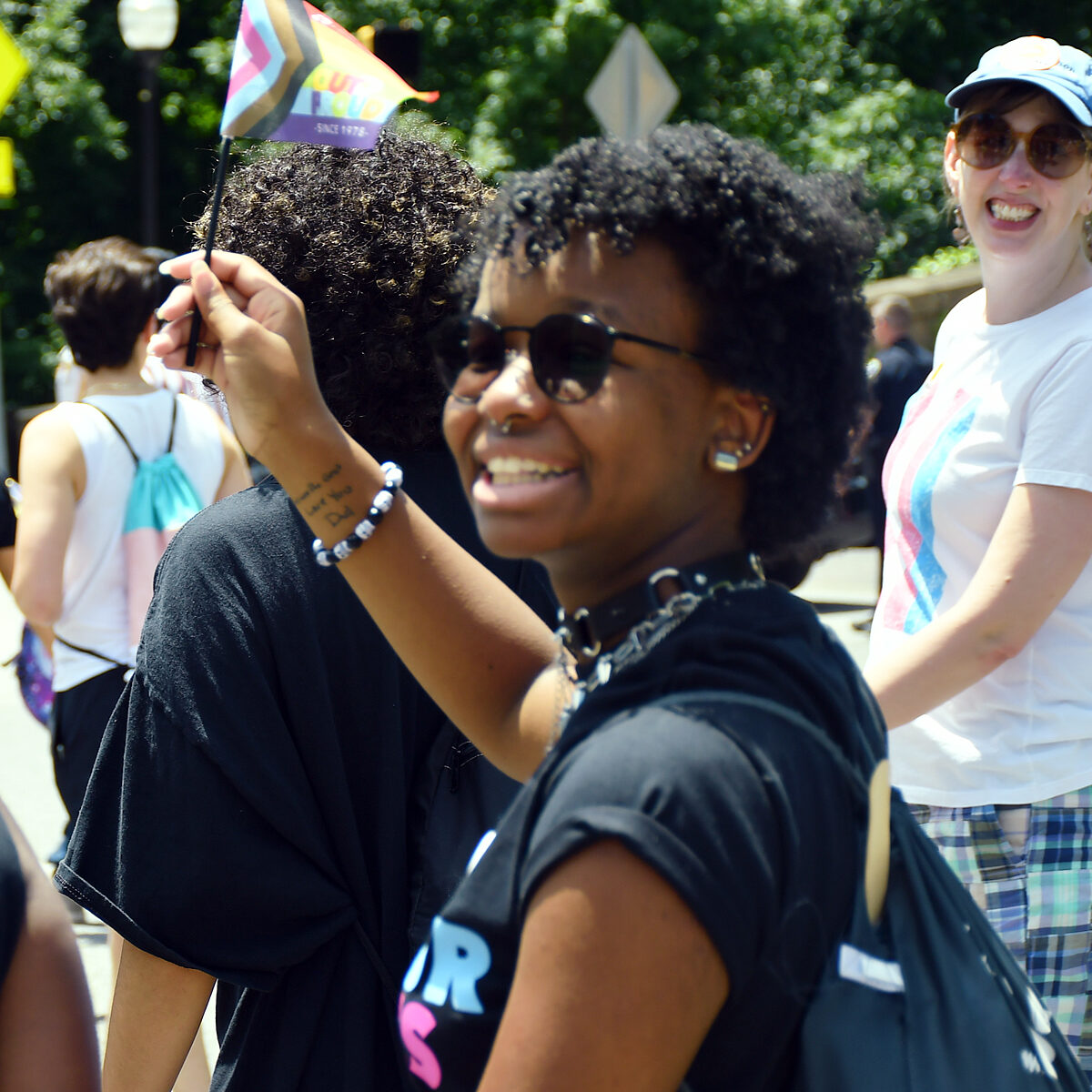 Borealis Philanthropy's Fund for Trans Generations (FTG) proudly resources trans-led organizations that are building futures where transgender, gender non-conforming, and nonbinary people can thrive, access joy, and live with self-determination. In June, the Fund awarded over $700,000 in renewal grants to support 18 movement organizations and leaders to advance their work in today's political moment and beyond. These groups join 25 that received multi-year funding from FTG in 2022.
Faced with heightened transantagonism and an onslaught of anti-trans legislation, FTG grantee partners are continuing to lead efforts at the local, regional, and national levels to bring safety, resources, and healing to their communities. During this renewal cycle, organizers and organizations identified a number of shared priorities, including:
Securing sanctuary housing and addressing houselessness for the most marginalized trans and gender-nonconforming (TGNC) communities, including formerly incarcerated or detained, trans women and trans femmes of color, young people, and migrant communities.
Deepening organizing and legal advocacy in response to anti-trans legislation
Creating workforce development programs to offer training and career development opportunities to TGNC communities.
Meeting TGNC folks' basic needs through varying forms of mutual aid.
The FTG resources a diverse ecosystem of movement organizations and leaders who are working across these areas and more. While FTG supports a handful of higher-budget organizations—recognizing that their work is closely connected to, and contributes to, the work of grassroots movement—the Fund prioritizes the resourcing of emergent groups with limited access to national funding streams. In providing flexible and long-term support for both emerging and growing groups, the FTG aims to bolster and grow trans movements. This year's 2023 renewal partners include:
Since its inception in 2016, the FTG makes decisions through a participatory grantmaking process, led by a seven-member Advisory Committee to ensure trans community involvement and accountability. The Advisory Committee is supported by a facilitation team, accessibility coordinator, language justice practitioners, and staff to ensure that all decision-making is held with care, clarity, transparency, and compassion. Borealis and the FTG are grateful to the activists and leaders who provide essential field knowledge to support our annual grant review process by participating on this committee. You can learn more about the 2022-2023 FTG Advisory Committee here.
While U.S.-based funding for trans justice issues has grown substantially over the last several years, the pool of donors that trans-led organizations can turn to for funding remains incredibly small, and available funding is insufficient to meet the needs of TGNC-led movements in this time of heightened legislative attacks and violence. As of 2018, less than 4 cents of every $100 of that funding went to trans-led organizations; yet, since its inception in October 2016, the FTG has moved over $10 million dollars to trans-led organizations. To learn more about partnering with Borealis' Fund for Trans Generations to co-create new possibilities for our future, contact FTG@borealisphilanthropy.org.