All month long, we've been inspired by the Pride celebrations happening across the country, and across the world. It is a wonderful thing to witness the boldness of trans and queer folks eager to proclaim unabashed pride in their diverse and beautiful identities. This is especially true this year – as so many of our liberties continue to come under fire from the government and conservative movements who remain intent on stripping away at our dignity, humanity, and our most basic rights to be, just as we are.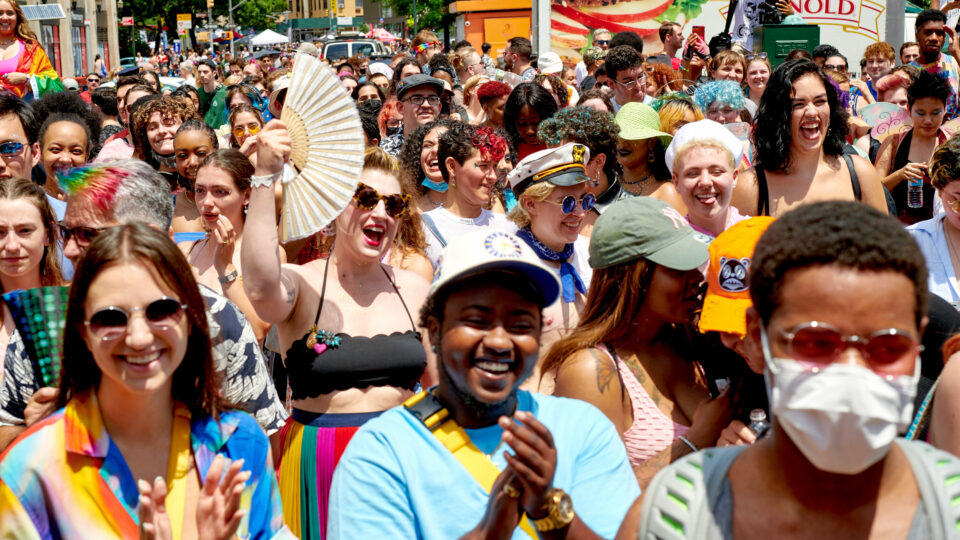 2021 Pride March at Astor Place in Manhattan; Gabby Jones for The New York Times.
And while we situate ourselves in the joy of Pride, it feels important and necessary to reflect on Juneteenth – to name its impact on our culture as a whole, and more specifically, on what has become the trans and queer liberation movements that Borealis Philanthropy resources today.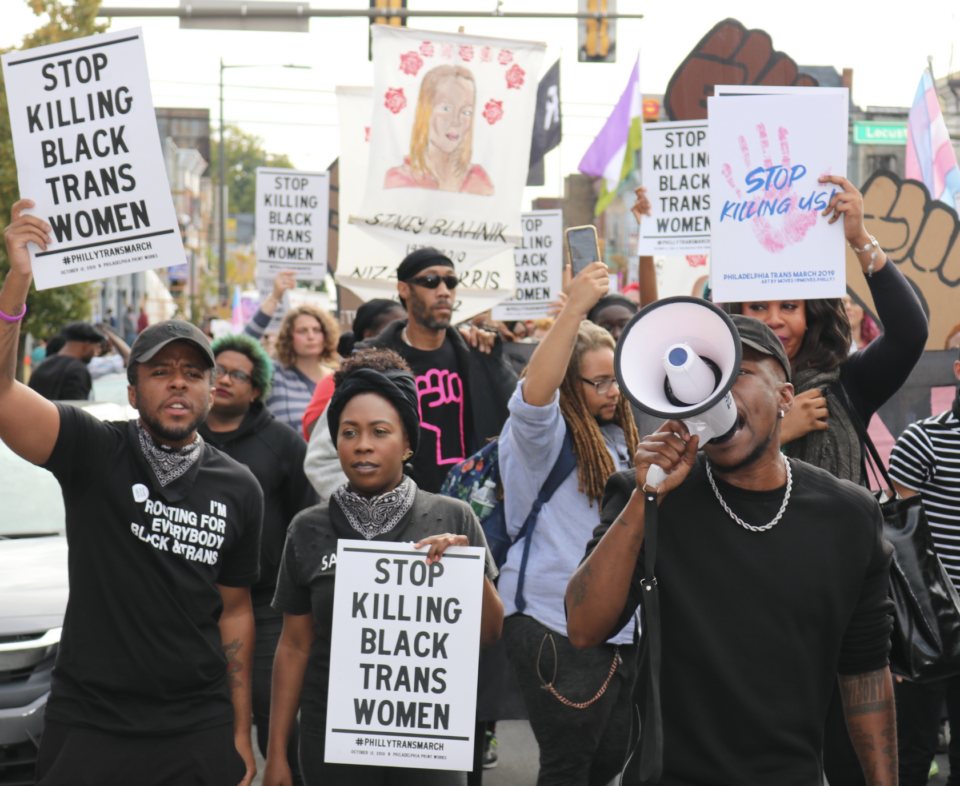 Philly Trans March, October 2019.
We Have Been Called to Justice and Joy
On June 19, 1865, 2,000 Union troops arrived in Galveston Bay, Texas, alerting the remaining 250,000 enslaved Black Americans that they were indeed free. This day birthed the annual celebration that has become Juneteenth, which is now observed as a federal holiday across the United States.
For Black folks, Juneteenth is a celebration of freedom and liberation. The freedom to live a life that was their own, the right to make decisions for themselves and their families, and the ability to realize an abundant future for those who came next. For the descendants of enslaved Black folks, however, freedom remains an event horizon. It is something Black communities continue to carefully cultivate, imagine, and fight for. Today, we look toward beloved leaders like Harriet Tubman as a North Star for all that we can achieve even in the face of immense odds. And still, while Black folks have found a certain kind of freedom, we know they continue to face deadly challenges to their basic human rights; they fear for their safety – even while doing daily activities like grocery shopping, running, walking, breathing.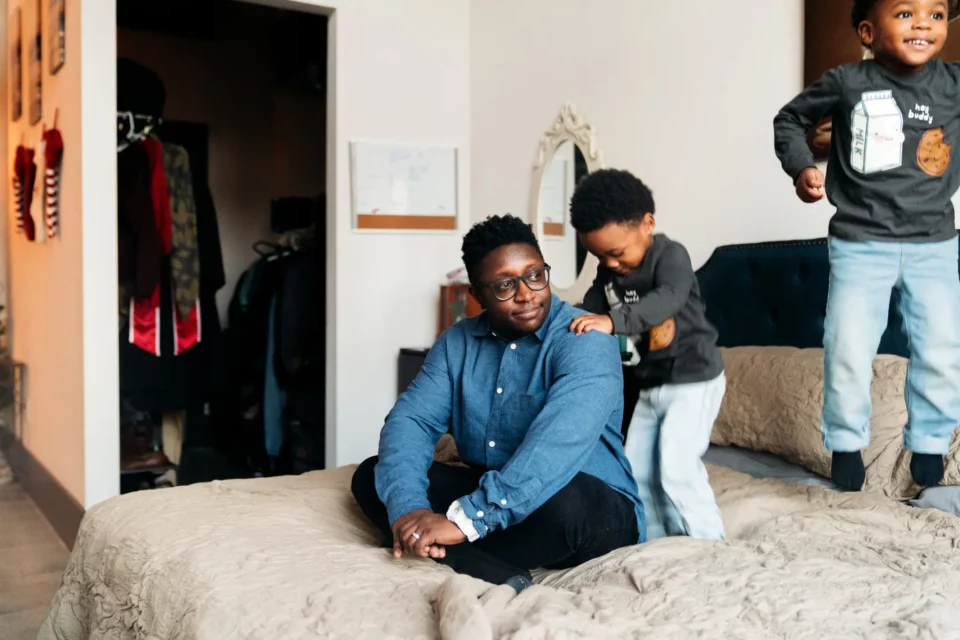 Ash Penn pictured with their twin sons in Gastonia, N.C. for the NY Times.
So while Juneteenth calls for all of us to celebrate the liberation of Black people, it also urges us to remember those taken away from us at the hands of white supremacy. And in remembering, which is hard and sometimes daunting, we follow the leadership of the enslaved Black ancestors and persevere. For they have shown us that our sustained existence–in whatever form that may take–in the face of impossible adversity, is truly one of the greatest threats to white supremacy. It makes space for us to simultaneously demand our justice and maintain and cultivate our joy.
It is Our Duty to Win
In many ways, as Juneteenth marks the end of chattel slavery, it also marks the beginning of the long struggle for civil rights that Black, and Indigenous, and other communities of color continue to work towards. In the 20th century, we witnessed the birth of many radical movements calling for the increased inclusion of all marginalized people, namely what was once called the Gay Liberation Movement, which has now grown to include a wide array of LGBTQI+ folks also reclaiming their joy and demanding justice for future generations.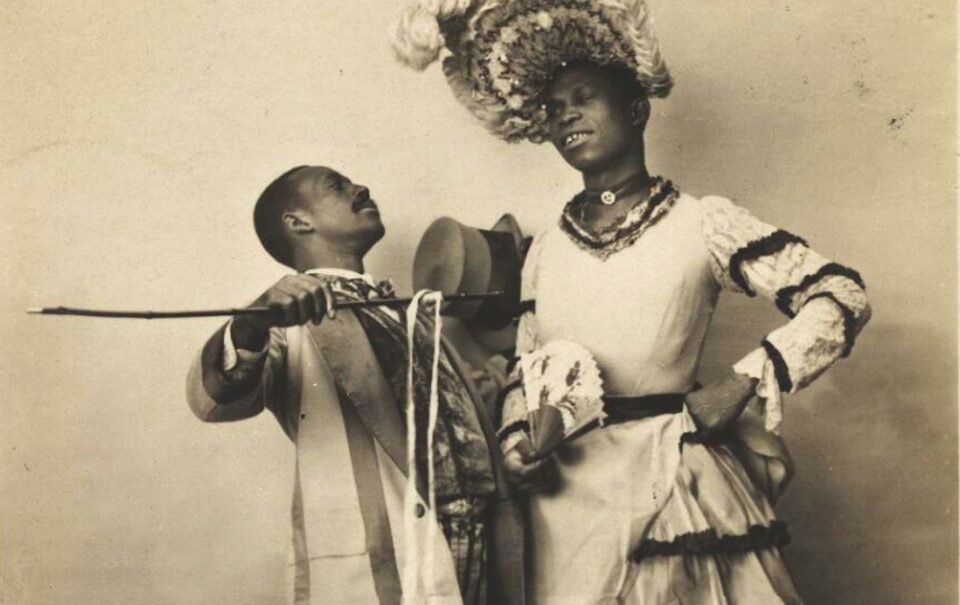 William Dorsey Swann aka "the Queen", born in Maryland in 1860, the first known American activist to lead a queer resistance group.
When thinking of Juneteenth's impact on the civil rights movement, it is no wonder that Pride began, in part, with the determination of Black trans and queer folks. Legendary Black trans activists, Miss Major Griffin-Gracy and Marsha P. Johnson, were at the helm of the Stonewall Riot in New York City in 1969. From the beginning, Black trans and queer activists worked to continue the spirit of Juneteenth by calling for liberation from heteronormative regulations, and instead making space for them to live their truths freely and boldly, which we honor every year during Pride.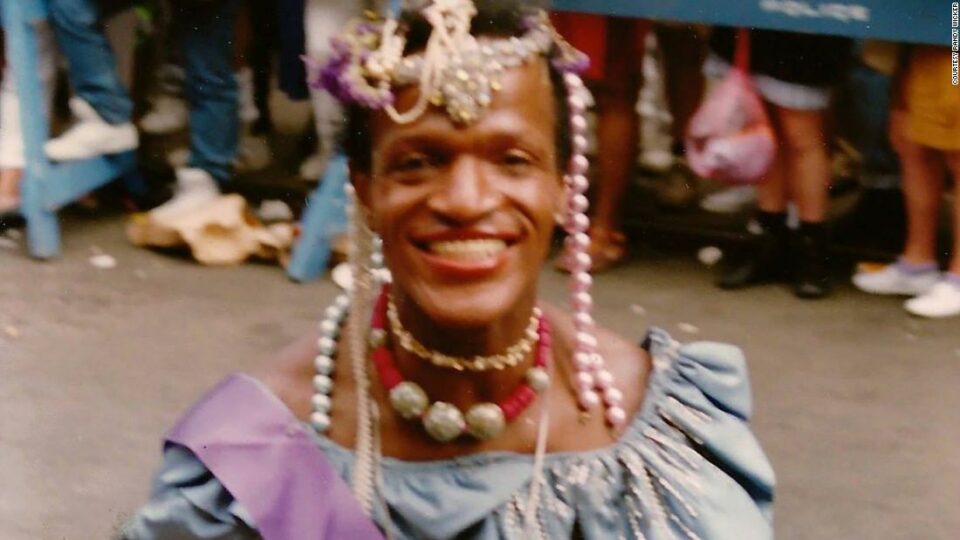 Marsha P. Johnson, born in New Jersey in 1945, was a leading transgender activist whose participation in the Stonewall Uprising kickstarted the modern movement for LGBTQ+ rights.
Today, even as many states introduce problematic "Don't Say Gay Bills," restrict trans youth from medically transitioning, or even attempt to ban children from attending drag shows, Black organizers who are trans and queer, who are undocumented, who have disabilities, and who for one reason or another are deemed disposable by the right, continue to carry on the spirit of Juneteenth – they organize and act to build power; they persevere. Many of these folks are grantee partners of ours, and we remain in awe of their ability to build toward joy and justice even in the midst of great uprisings and pandemic struggles. But this is what Juneteenth calls for: resolution, commitment, endurance – perseverance that makes way for freedom.
To be clear, we're not asking for the folks already doing the work of perseverance–of not only celebrating but also organizing and sustaining black and trans and queer communities–to do more. What we are doing is calling on philanthropy as a whole to resource more Black organizers, especially those serving trans and queer communities, so that the folks working hard within these movements have the space to rest, resist, and most importantly, access a joy that restores them.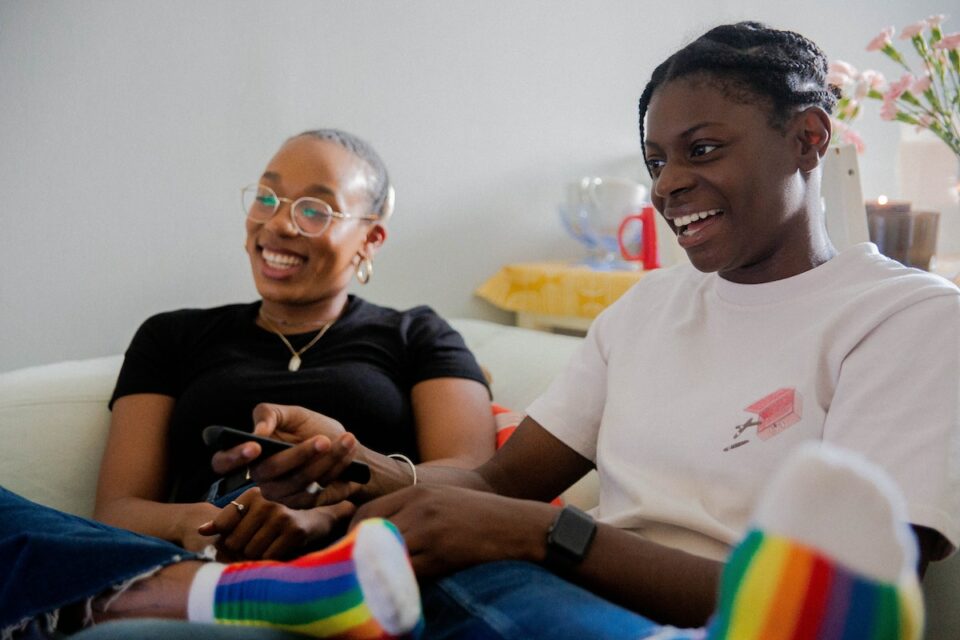 From "Black, Queer Joy: Resilient, Rejuvenated, and Rested," Written by Briana Janae for Out Front Magazine.
So, as we celebrate this Pride month, we at Borealis Philanthropy plan to continue to reflect on and uplift the spirit of Juneteenth by recognizing the interconnectedness of this long struggle to freedom, and commit to keep going even when it feels tough, even when it feels impossible. For when we embrace the teachings of the Black transcestors and ancestors, we know that better days are coming. And on this Juneteenth, we urge you, our community, to join us in doing the same.
Learn more about:
Funding #BeyondChoice, for Reproductive Justice
Uplifting Trans Folks and Futures
In community,
The Black-Led Movement Fund
The Fund for Trans Generations
The Emerging LGBTQ Leaders of Color Fund