The Transforming Movements Fund (TMF) at Borealis Philanthropy is excited to announce the Fund has awarded $470,000 in renewed grant support for LGBTQ grassroots organizations and leaders across the country. Grants include support for general operating costs, organizational development, and leadership development.
Launched in 2015, the TMF is a donor collaborative that supports the bridging role that LGBTQ leaders play to support movements in becoming more connected, inclusive, and thus more powerful. The Fund invests in organizations and organizers who understand that issues like community safety, reproductive justice, immigrant rights, and others do not exist in isolation from each other, and who carry out organizing that addresses how these issues intersect.
"The inequities that our grantees have been working long and hard to address have been exacerbated by the COVID-19 global pandemic, like access to healthcare, treatment of undocumented and incarcerated people, and more," said Dani Martínez, Program Officer for the TMF. "These groups are responding to urgent needs in their communities, while organizing to build power and win the systemic change they've always fought for. Our role as a funder is to make long-term investments in their work and trust their leadership."
Over the past year, TMF grantees have continued their work to protect and empower vulnerable communities. For example, in 2019, Southern Vision Alliance (SVA) led a campaign to ensure that North Carolina college students can use their student IDs to vote, successfully ensuring more than 250,000 students continue to be able to vote. SPARK Reproductive Justice NOW! and Women With A Vision mobilized for abortion access in response to an onslaught of legislation attacking reproductive justice and access to healthcare. Both organizations widened the public discourse to make clear that abortion access is an issue that disproportionately impacts people of color and trans communities. 
Amidst the global pandemic of COVID-19, these organizations are mobilizing to protect the communities they serve. SVA is part of a coalition, NC United for Survival & Beyond, pushing for releasing prisoners, paid sick leave, extension of the census, and more to help minimize current harm and address root economic and political causes of the pandemic. While engaging in harm reduction strategies, they are also building cross-movement strategies that will bring more young leaders into social movement spaces. 
"We know that these social and economic policies that will emerge from this crisis, unless we organize, will only continue to exacerbate the realities of a totally gutted infrastructure, which currently only works for the rich,"  said Loan Tran, Co-Director of the Southern Vision Alliance. "We have to point our fingers at the right targets. We have to hold these institutions accountable. And we have to really build power to unseat the institutions which unreasonably get to determine whether our people get to live or die. And so I think it's fairly simple at the end of the day that COVID-19 is the virus, capitalism is the crisis, and our organizing and our solidarity is the answer."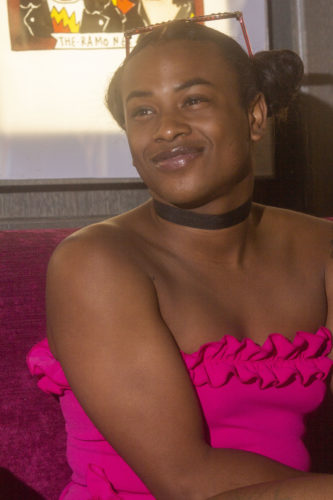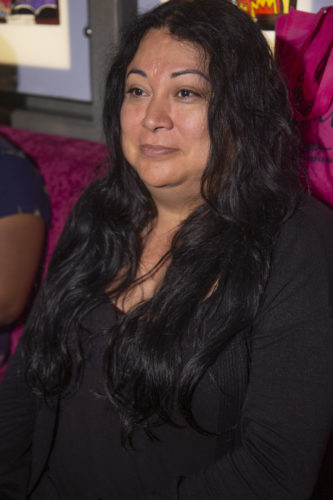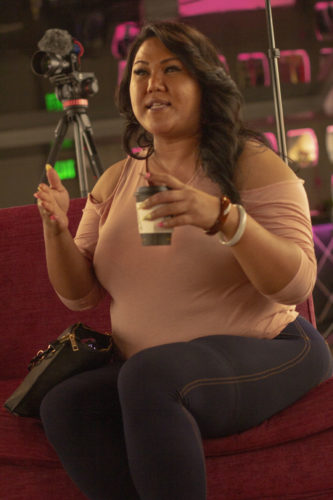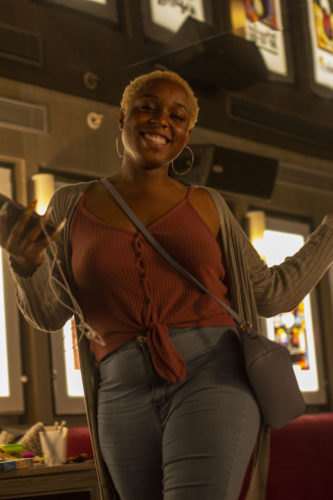 TMF's Young Trans Women of Color (YTWOC) grantees are also focused on strengthening organizing that makes connections across issue areas. This includes developing model policies that protect Black trans women, supporting Black, trans sex workers, building coalitions between LGBTQ and immigrant rights organizations, supporting LGBTQ refugees at the border, calling for an end to the detention of migrants with a focus on trans migrants, and supporting jail closures and the repurposing of jail facilities for the benefit of communities. 
The TMF recently held a convening for YTWOC grantees in Miami, Florida where these leaders built relationships with each other and learned from each other's work. Read our Q&A with TMF program staff Dani Martínez and Nichelle Brunner to learn more about what it takes to plan a grantee-centered convening, and how they will take their learnings from this in-person convening to inform future virtual gatherings.
TMF renewal grantees are listed below: 
Young Trans Women of Color (YTWOC) renewal grantees:
In addition to renewal grants to sustain and support the ongoing work of LGBTQ organizations and leaders, the TMF has recently made five rapid response grants to support frontline organizations in their responses to COVID-19:
The TMF is a donor collaborative supported by the Arcus Foundation, Cricket Island Foundation, Ford Foundation, Foundation for a Just Society, The Overbrook Foundation, and Anonymous Donors.