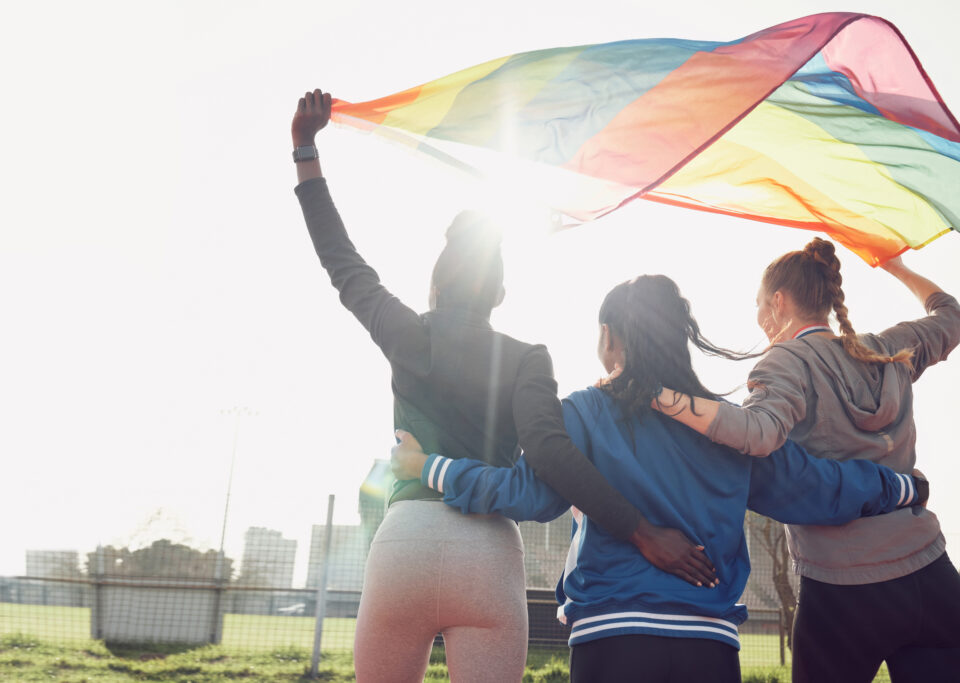 It is through inclusivity that movement spaces not only become communal sanctuaries for those most impacted by injustice but also the bedrock by which those movements create lasting and intersectional leadership. Centering Black and brown, trans, gender nonconforming, and disabled advocates, agitators and activists ensure that movements are not only powered by lived experience but grounded in intersectionality.
The roads on which we parade during Pride are paved with the resistance of movements past, resiliency to sustain and continue the fight, and acknowledgment for the long road ahead. At Borealis Philanthropy, we believe that joy uplifted during Pride month is necessary reverence. We also believe deeply in the work of funding a future we have yet to see—and we will measure our success only when we have invested and uplifted the work living within the cross sections of our Black queer and trans ancestors.
Even as we recognize the significant movement and organizing work occurring around Pride, our grantee partners remind us that we are still entrenched in the indignities, injustices, violence, and abuse of LGBTQ+ folks, from ICE detention centers and anti-trans legislation, to barriers to gender-affirming care and bodily autonomy. And still, they continue to organize around the same tenets of unity, justice, and equality, tirelessly working to make an impact.
This Pride month, Borealis' Black-Led Movement Fund, Emerging LGBTQ Leaders of Color Fund, and Fund for Trans Generations are honored to uplift a list of valuable resources developed by these indispensable community advocates:
To clarify, we're not expecting the ones already on the front lines — those who are uplifting, mobilizing, and fortifying Black, trans, and queer communities — to shoulder additional burdens. Our call is for the broader philanthropic community to direct more support towards Black organizers, and particularly Blackqueer and trans organizers reimagining community safety. Such resources will afford tireless activists the opportunity for resistance, and vitally, the experience of joy that fuels their renewal.
How can funders support this work?
Uplifting, resourcing, and supporting Black queer and trans movement leaders is central to our fight for liberation because our joy in June is accessible only by their successes and resiliencies. Here's how you can get involved:
Leverage your position and privilege as a funder to create opportunities and spaces for movement organizers.
Become authentic partners in the mission, employing the resources, talking points, and materials developed by these groups to promote their work.
Invest in the long-term work of building power, not just advocating for immediate wins.
Fund holistically and flexibly, understanding that ballot initiative campaigns have multiple stages.
Financially support the network of frontline organizations implementing community-based safety strategies.
Partner with Borealis Philanthropy to bolster grassroots groups striving to create a world where communities have the resources they need to thrive, and safety is ensured without the need for policing, jails, and prisons.
As we commemorate Pride month, we at Borealis commit ourselves to continually celebrate and elevate the spirit of liberation and we acknowledge that intricate struggles for freedom and pledge to persist, even when the journey gets tough or seemingly unachievable. By embracing the wisdom of our Black trans and ancestral predecessors, we remain hopeful for brighter days ahead.