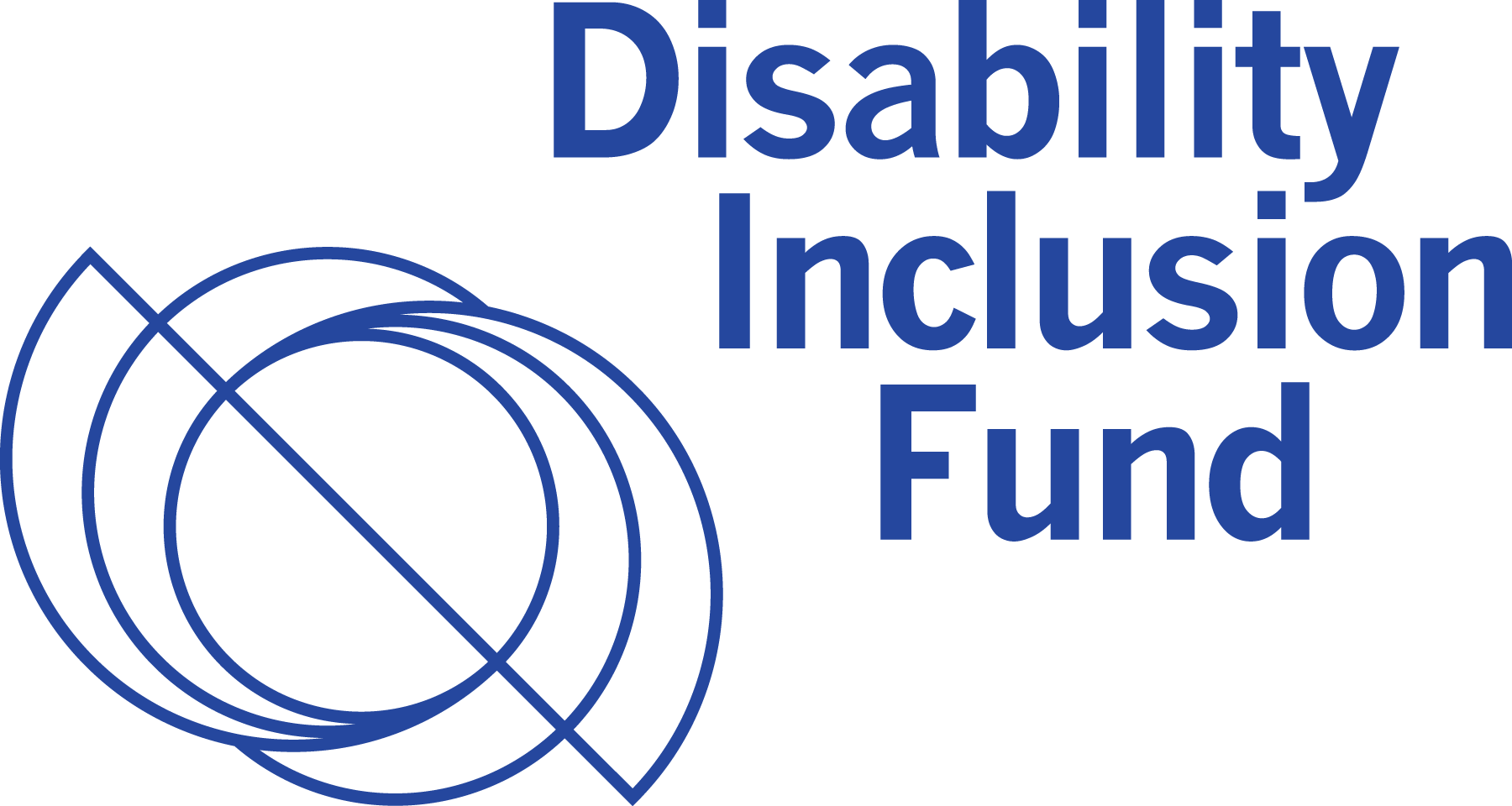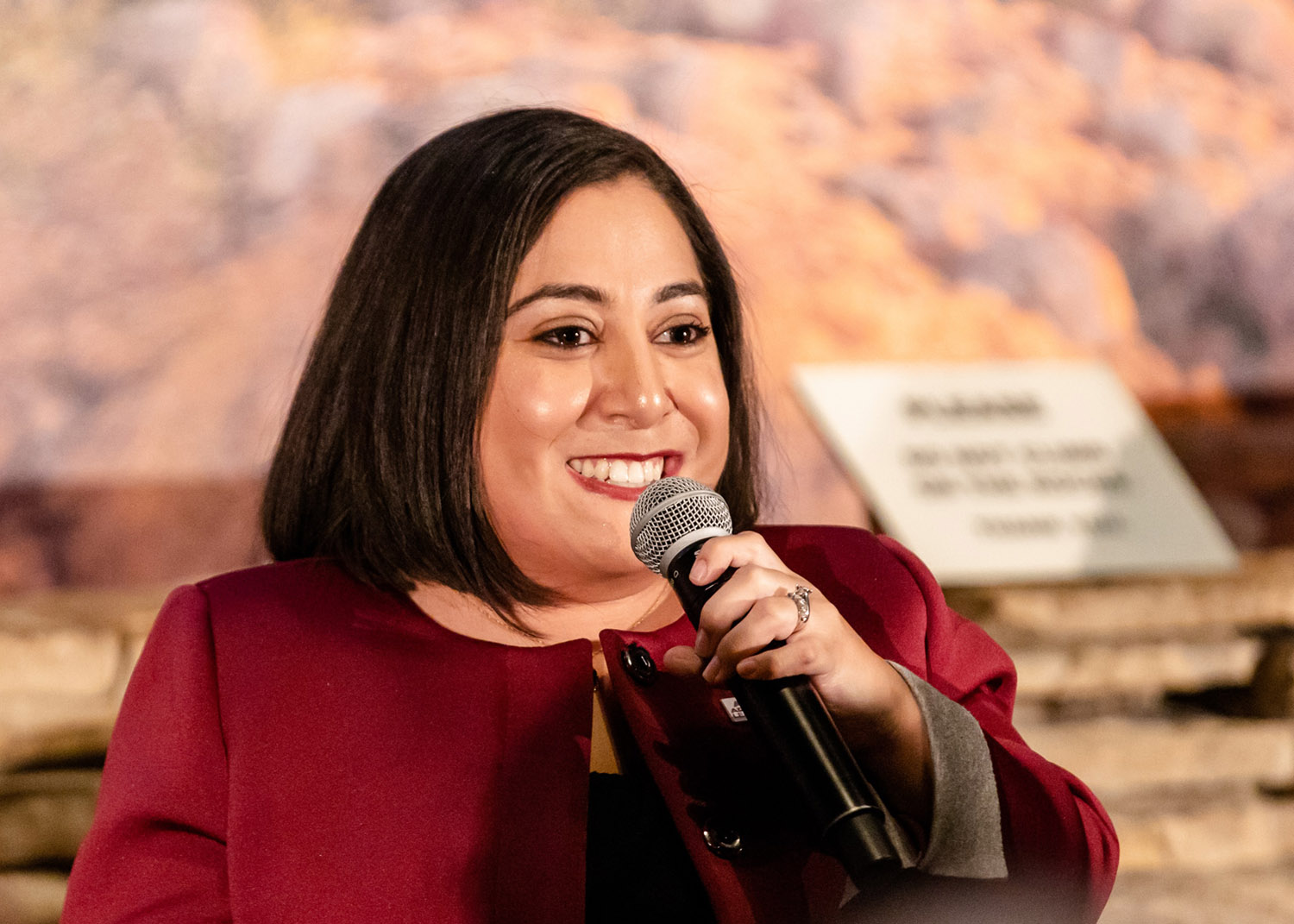 DIF GRANTEE PARNTER, DISABILITY LEAD

Person wearing a red top holding a mic and smiling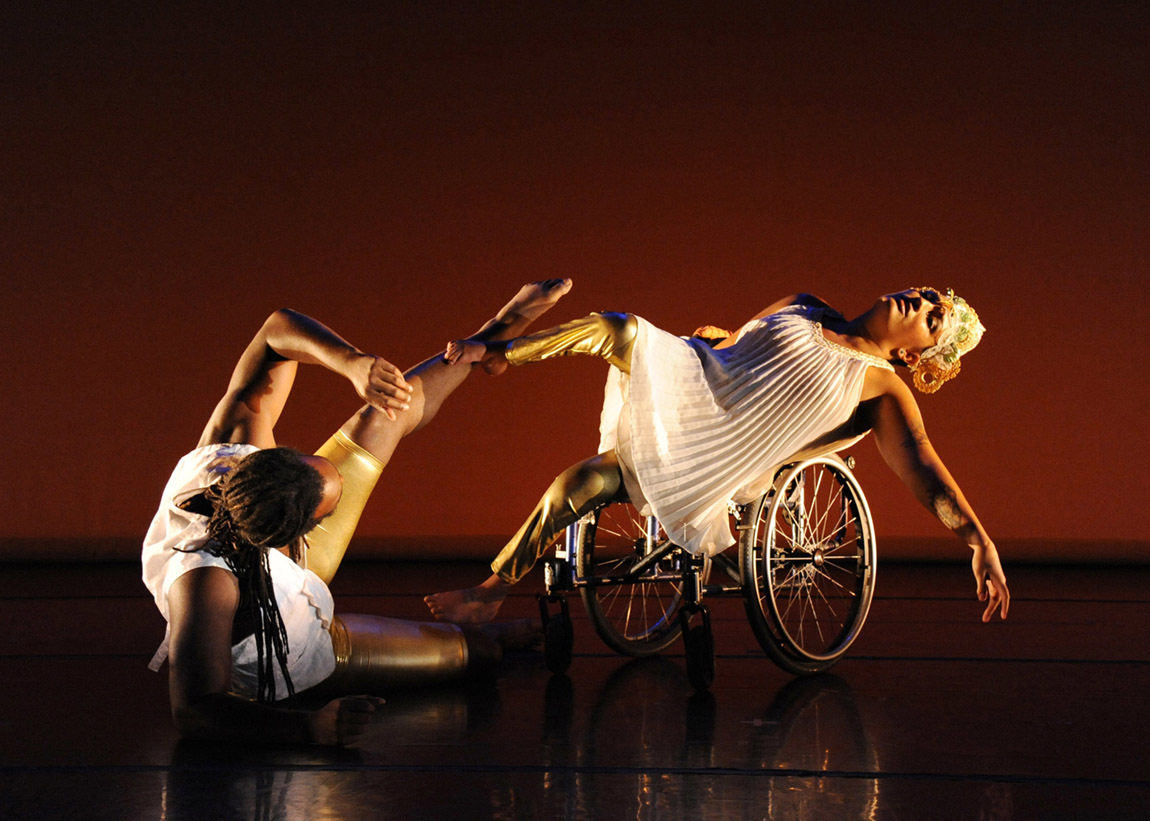 DIF GRANTEE PARNTER, SINS INVALID
Two dancers performing on stage. One is on the floor, the other is in a wheelchair. Both wearing white tops and gold leggings.

The Disability Inclusion Fund (DIF) at Borealis supports U.S. groups run by and for people with disabilities leading transformational change. Its principles and practices draw from the disability justice movement and aim to build power and a society that is free of ableism and other discriminatory barriers. The DIF is committed to disability justice movement-aligned funding including a participatory grantmaking process that involves members of the disability community to guide funding decisions.
The DIF was launched in 2020 with support from the Presidents' Council on Disability Inclusion in Philanthropy, and has since moved $9.4 million to 72 disabled-led organizations. The DIF also houses the DIF x Tech Fund, an investment at the intersections of disability and technology justice. Learn more here.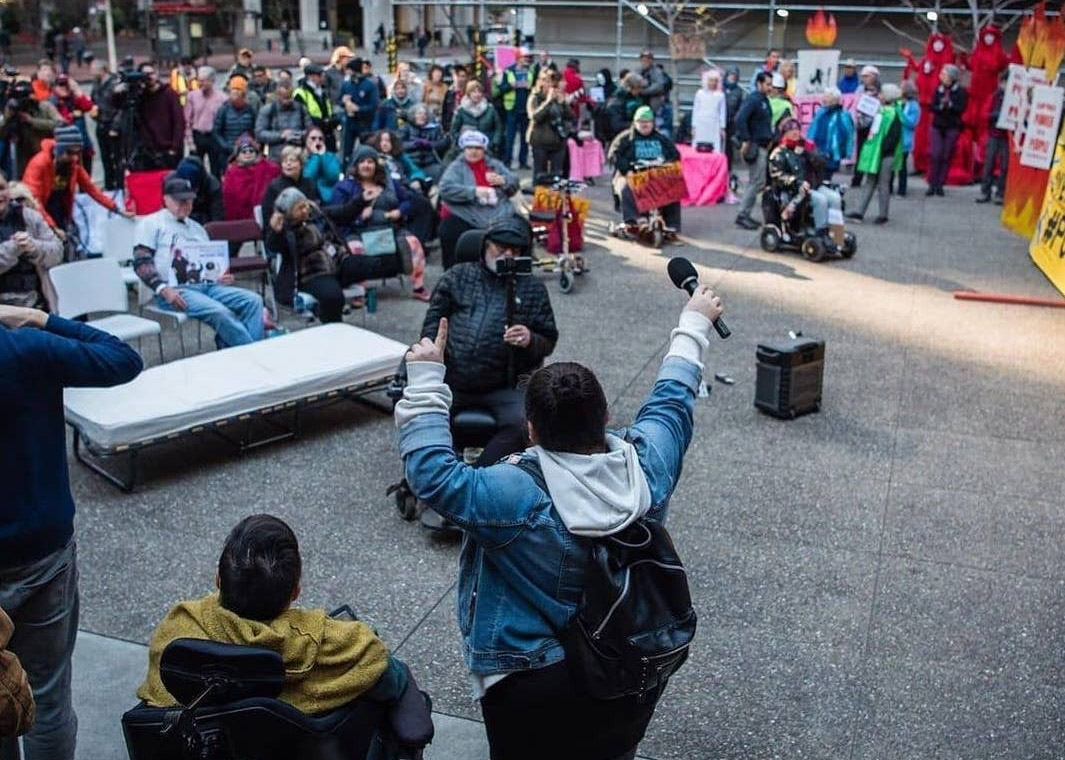 DIF GRANTEE PARNTER, DISABILITY JUSTICE CULTURE CLUB
A political action outside. Dozens of people surround an empty cot. A person in a wheelchair films another person holding a mic.

The DIF exists to:
Strengthen the disability community/movement by building the power of representative organizations and elevating the presence and power of people with disabilities within public life.
Boost the capacity of disability justice groups to fundraise, communicate a more unified narrative, and other priorities as determined by the group's advisors.
Build bridges between disability justice groups to learn from one another, complement and strengthen advocacy and mobilization approaches.
Promote collaboration and partnership between disability-led organizations and "mainstream" organizations.
Support disability inclusion in philanthropy with collaborative learning around programmatic and operational inclusion.
To learn more, download our FAQ.
The DIF prioritizes funding for:
Organizations that are disability-led with priority towards Black, Indigenous People of Color (BIPOC), queer and gender non-conforming, and women disability-led organizations.
Intersectional, cross-movement and cross-issue work.
Relationship- and power-building work that brings other groups, leaders, movements and communities together.
Work that celebrates, creates, and uplifts the representation of people with disabilities in the arts, media, education, literature, and popular culture.
Community organizing, advocacy, and/or policy work, or other work that moves ideas and practices of disability inclusion and disability justice forward.
THE DIF SINCE 2022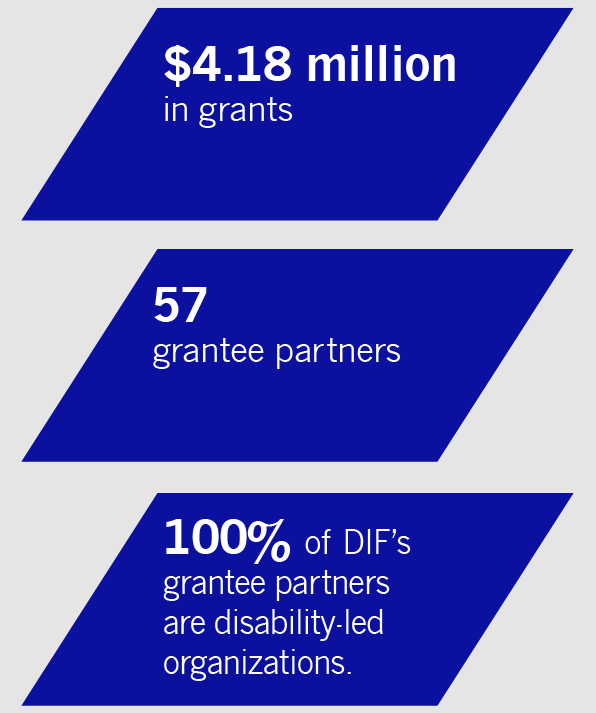 The DIF's Grantmaking Process
The Disability Inclusion Fund's work is built on the belief that policies and progress must be informed and led by those with lived experiences and closest to injustice. That's why the DIF practices a participatory grantmaking model. Alongside funders, our grantmaking committee has representation from disability inclusion, rights, and justice leaders from the field to ensure a range of experiences, perspectives, identities, and geographies inform all grantmaking decisions. The grantmaking committee provides guidelines on the Disability Inclusion Fund's focus, including working closely with the DIF staff to determine grant recommendations for Borealis Philanthropy's board approval.
Current Funding Opportunities
The DIF is currently in the midst of its 2023 grantmaking cycle. To stay up to date on future funding opportunities, please sign up for our newsletter. 
Participation: Movement funding is accountable to the disability justice movement. Those most impacted by injustice/exclusion should be involved in strategies to advance justice/inclusion.
Intersectionality: Acknowledging that disabled people have multiple and intersecting social and political identities that can influence their access and inclusion including race, gender identity, class, and sexual orientation.
Radical inclusion: Deeply committed to removing barriers and ensuring access so that those most affected by intersecting identities can participate, valuing lived experience.
Leadership of those most impacted: Emphasis is given to organizations led by disabled people of color, queer, gender nonconforming and women with disabilities.
Cross-movement solidarity: Intentional focus on collaboration and bridge-building amongst disability justice activists and across movements
Borealis Philanthropy builds bridges between funders and organizers to resource grassroots movements that are rooted in liberation and justice for all people. By partnering with Borealis, philanthropy can maximize its collective impact; fund bold, leading-edge work; and learn in community with allied funders, expert staff, and grantee partners. 
As a donor collaborative, the DIF offers funders: 
Opportunities to learn from

disability justice leaders, both on staff as well as grantee partners. 

The chance to serve on the Fund's participatory grantmaking committee alongside movement leaders.

The ability to learn in community with other funders committed to advancing disability justice and inclusion in the philanthropic sector.

Deepening

existing

 social justice commitments to include and center disability justice through trust and relationship building.