The 2022 midterm elections are over—and this was a major race. This past election cycle focused on several polarizing issues that put bodily sovereignty, community safety, and fundamental civil rights at risk.
While elections have the power to reshape this country, at Borealis Philanthropy, we know that this is the crucial time when the real work begins. We must continue working in community with our grantee and funder partners to carry forth the momentum for liberation movements by educating ourselves and the philanthropic sector about the oppressive systems threatening our safety and joy.
Below we offer a roundup of the issues our communities are facing and the efforts of organizers working to better the realities of all—and especially marginalized—-communities.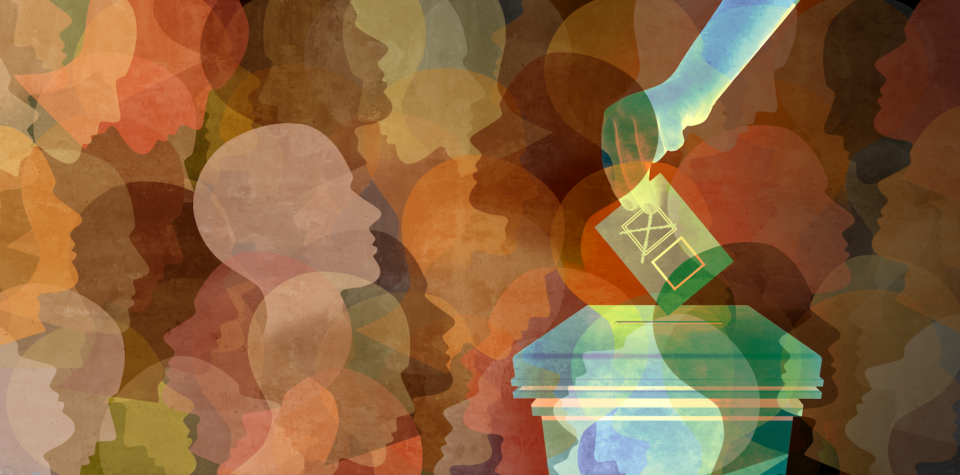 Voting and Elections
During the 2020 election, we saw an uptick in voter intimidation at the polls, and legislators across the country passed restrictive voter laws around personal identification and mail-in ballots. This election cycle, conservatives leaned heavily into redrawing district maps, or gerrymandering, to limit the voting power of marginalized folks and secure wins for right-wing candidates.
These voter suppression strategies have greatly impacted BIPOC and disabled voters and folks from poorer communities—stripping voting power from the most marginalized and keeping decision-making in the hands of bad actors. We know that elections can't change everything. Still, they do have the power to make policy shifts and foundational changes within our society. As the results continue to trickle in, we've seen some positive steps toward protecting the integrity of our elections as folks voted against election overthrowers in six key battleground states.
While the election certification process is still ongoing, we must:
Remain activated and alert as we await the results of the Georgia senate race and see if Kari Lake concedes in a gubernatorial race that could reshape the future of elections in Arizona.
Keep our foot on the gas, continue advocating for our communities, and defend our rights to vote by any means necessary.
Reproductive Rights
This past summer, the U.S. Supreme Court overturned Roe v. Wade, a landmark decision that made access to abortion care legal. Reproductive medical care is a human right and should never be up for debate—rolling back this ruling was an attack on our public health systems that will disproportionately impact the quality of life and health outcomes for BIPOC, queer, trans, and disabled folks.
Our reproductive rights must be protected. A lack of access to safe abortions will only reinforce existing racial and systemic inequities that our communities face, such as limited access to education, income, and safe housing, loss of employment, and even death.
Although the results of this midterm haven't had a meaningful impact on abortion rights, we have seen some promising shifts as:
Voters in Kentucky rejected a ballot measure to add language to the state constitution that would have prevented courts from using the constitution to argue in favor of abortion rights in the future.
Montana voters struck down a measure that proposed criminally charging medial providers up to 20 years in prison for "not taking all medically appropriate and reasonable actions to preserve life."
States like California, Michigan, and Vermont doubled down on their rejection of the reversal of Roe v. Wade by codifying reproductive rights in their state constitutions.
Regardless of gender, background, or identity, we are all at risk of losing our bodily sovereignty—and, in some cases, our lives—if we don't act now and continue speaking out and resourcing reproductive justice movements.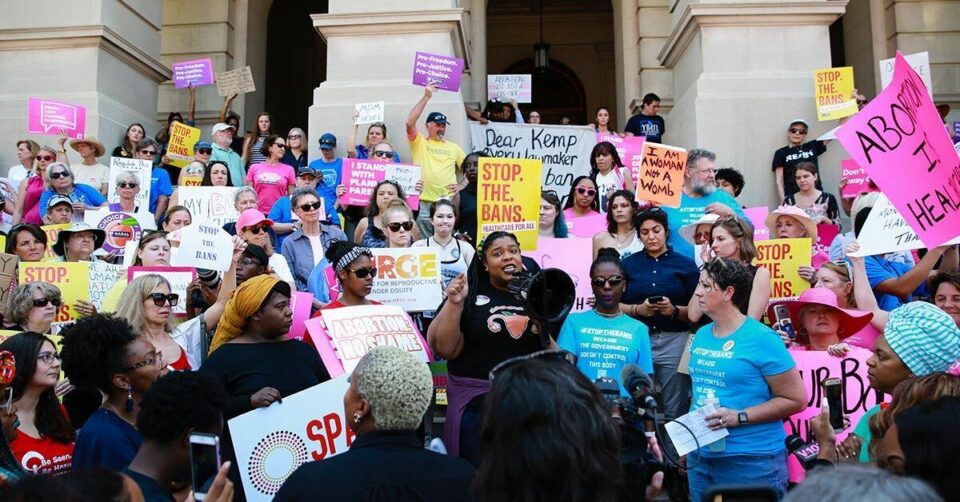 Trans Rights/Gender Identity Politics
Over the past two years, more than 100 anti-trans bills have been introduced in states across the country, with over a dozen passed or signed into law. These measures discriminate against trans and non-binary folks by criminalizing gender-affirming care, prohibiting trans youth from participating in sports, barring access to specific restrooms, and restricting education around gender identity. Some states have sought to criminalize parents and physicians who provide trans/non-binary youth with gender-affirming care.
We know that having access to life-saving gender-affirming care and social affirmation of one's gender identity have a positive impact—studies have shown that access to affirming care reduces depression, self-harm, suicide ideation, and suicide attempts in trans and non-binary youth.
We must:
Continue fighting for the existence of our trans siblings and their rights to thrive and experience joy.
Show up for our trans community and amplify trans voices and power by centering their livelihood and safety at the forefront of our movement and liberation work.
Crime and Policing
Crime has been a growing theme this election season amongst Republican candidates, stoking racialized fear and not-so-thinly veiled anti-Black rhetoric. For many of them, their core strategy has been accusing Democrats of wanting to defund the police when, in actuality, both parties have been pushing a pro-police agenda, promoting and passing bills that have bolstered police budgets ahead of the midterm elections. We have yet to see effective solutions to protect the marginalized communities disproportionately impacted by police violence, and the stakes have never been higher. Black folks are still 3x as likely to be shot and killed by the police, and it's increasingly clear that since the George Floyd uprisings, the health and safety of BIPOC communities have become less of a priority to our nation's leaders.
In these times, we're all we have. We have to support grassroots organizers and changemakers on the ground fighting for our collective liberation—by demanding a seat at the table and applying pressure on our elected officials to reallocate budgets and redefine public safety for our communities. It's also essential that we further develop our collective consciousness towards abolition through our movement work.
Resourcing the ongoing fight for systemic change.
Across our nine funds, our organizers, healers, advocates, and journalists mobilize year-round, prioritizing community care and promoting civic engagement in their funding work. Our Communities Transforming Policing Fund, Spark Justice Fund, and Racial Equity in Journalism Fund are collaborating with grantees that are reimagining what safety looks like and demanding accountability from the institutions that cause irreparable harm to our communities.
The grantee partners that work in community with our Black-Led Movement Fund, Disability Inclusion Fund, and Fund for Trans Generations advocate tirelessly for equity and inclusion for all folks. Our Emerging LGBTQ Leaders of Color Fund and Racial Equity to Accelerate Change Fund grantee partners are cultivating the tools, leadership practices, and resources needed to build a brighter collective future.
Although our socio-political landscape is always changing and may require us to pivot on our movement strategies, one thing that remains constant is the consistent need for direct, long-term, flexible funding. In partnership with Borealis Philanthropy, our donor partners have the opportunity to bolster these movements by committing dollars to the visions and strategies of a vast network of community organizers. We encourage funders to connect with our grantees, utilizing our infrastructure to share ideas, build trust, and, most importantly, maximize their funding impact.
To learn more about how you can partner with Borealis Philanthropy, our funds, and grantee partners, please contact Maya Berkowitz at mberkowitz@borealis.org.