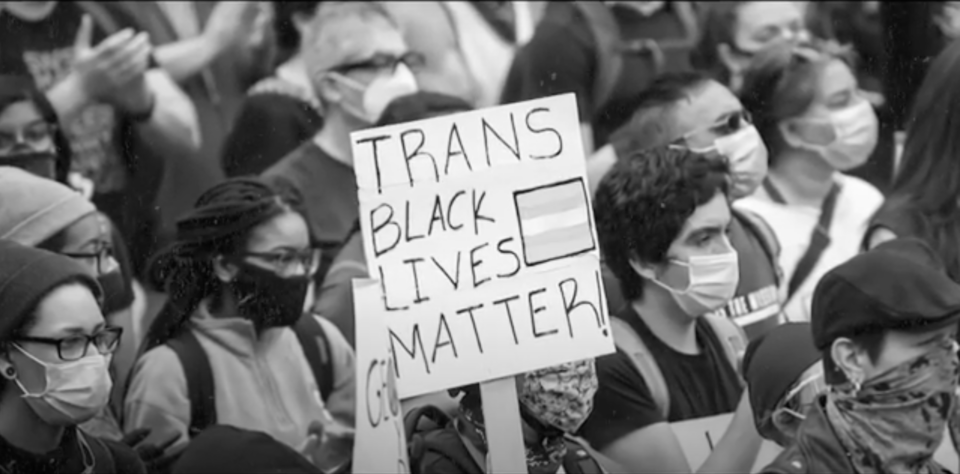 As we approach the three-year mark of the summer 2020 global uprisings, movements for social justice have continued to see funders and corporations back peddling on commitments to marginalized communities in need of direct support. And yet, in the days, weeks, and months since, we continue to battle intersecting crises, including attacks on our bodily sovereignty, state-sanctioned violence against marginalized communities, mis- and dis-information campaigns, and increased trans-antagonism. At Borealis Philanthropy, our team is continuing to meet this moment by remaining steadfast in our support and commitment to Black, Indigenous, POC, Trans, Queer, and disabled-led movements—we fundamentally understand that organizing can and will never go out of style as long as we're still in the fight for equity, justice, and joy for all.
Over the past year, we've provided essential support to movements for liberation by working in partnership with community leaders, organizers, and funders to remove barriers to funding for grassroots organizations and get the resources directly to the folks who need it most.
Over the past three years, Borealis has distributed over $100 million to grassroots organizers working for transformative change.
Year over year, our numbers prove that strategic partnership with – and funding through – Borealis as an intermediary has led to impactful, intersectional grantmaking across the Black, Indigenous, People of Color, disabled, trans, and queer-led communities we serve.
In 2022 alone, saw our nine funds distribute $36 million in grants, resource 382 grantee organizations nationwide, and support community organizers with more than $3 million in rapid response funding.
Black-Led Movement Fund (BLMF):
Supported New Orleans Women with Vision, which supports women charged with prostitution and offers alternative solutions to incarceration.
Resourced The People's Advocacy Institute, an organization that hosts the only bail fund in Mississippi—the Mississippi Bail Fund Collective.
Communities Transforming Policing Fund (CTPF):
Provided funding to their grantee partner HEARD, which maintains the only database of deaf/blind/disabled people impacted by police violence and discrimination nationwide.
Provided multi-year funding for Marijuana Justice, which leads campaigns to end the prohibition of simple possession—and has already sealed over 64,000 misdemeanor marijuana charges.
Disability Inclusion Fund (DIF):
Administered its first-ever Joy Grants to support and seed restoration and joy as a critical part of disability justice movements.
Launched its Disability x Tech initiative in partnership with Ford Foundation's Technology & Society Program to ensure that technology can be used by everyone and is free from ableist bias.
Emerging LGBTQ Leaders of Color Fund (ELLC):
Resourced the Knights and Orchids Society, a grantee partner advocating for bodily sovereignty for trans youth, adults, and their allies.
After the fallout of Roe v. Wade, launched a rapid response fund to support Queer and Trans BIPOC-led reproductive justice groups—and a series of donor learning events to help connect funders with the frontlines of this work.
Fund for Trans Generations (FTG):
Invested in grantee partner inTRANSitive, an organization working tirelessly to respond to an onslaught of anti-trans legislation and bringing national attention to this critical issue.
Mobilized to move an additional $10 million to the trans movement ecosystem through the Trans Futures Campaign, alongside other trans funders.
Racial Equity to Accelerate Change Fund (REACH):
Invited grantees to participate in a 6-month long monthly somatic circle and access their own healing tools and practices to support their work, hosted by grantee partner The Embodiment Institute.
Provided vital support for grantees like the Shriver Center on Poverty's Racial Justice Institute, which created, designed, and successfully launched new public courses focused on uplifting racial equity.
Racial Equity in Journalism Fund (REJ):
Supported grantee partner Documented, which launched SMS-based verticals targeting New York's Chinese and Caribbean immigrant communities and are now published in five languages.
Provided funding to grantee partner Cicero Independiente, which launched and expanded their Reporting Fellowship to ensure more Latine cohort members received photojournalism training.
Racial Equity in Philanthropy Fund (REP):
Facilitated connections between grantee and donor partners through its donor learning session, Finding Philanthropy's Political Power, in August.
Supported grantee partners Asian Americans/Pacific Islanders in Philanthropy (AAPIP) and Native Americans in Philanthropy (NAP), which collaborated on the Power in Solidarity conference on building cross-racial solidarity, power, and resources in AAPI and Native communities.
Resourced Miami-based organization Beyond the Bars, a grassroots organization that successfully led a campaign to reduce the price of calls for incarcerated folks and save families more than $5 million each year.
Supported grantee partner SOUL, which provided 16,000 bottles of clean drinking water to incarcerated folks in Illinois' Stateville Prison.
This is just a fraction of what we, our funds, and our grantees have been able to accomplish since 2020. And we know the necessary work requires so much more.
As we continue to move forward, we uplift the tireless efforts of the practitioners, healers, journalists, advocates, and facilitators who are working to create transformative change. And we will continue working to resource movements for freedom and liberation—and particularly efforts that consider the joy, well-being, and sustainability of this work.
We've made significant strides on the long road of cultivating systemic change, and while we are always listening, reflecting, and making decisions around how and where our efforts can be most impactful, Borealis Philanthropy will not be looking back or slowing down any time soon. We must continue to meet the intensity of our current social and political climate with a collaborative intensity firmly rooted in partnership with our community of grantee and donor partners. 
Our progress thus far has been made possible through donors' continued support – giving our grantees unrestricted dollars and multi-year grant funding. Now, we need philanthropy to stay the course to help grassroots organizers build their capacity, bolster their strategies for transformative and systemic change, and most importantly, resource the communities most in need. In short, we cannot do this work alone. Will you join us in resourcing a more just and equitable future for all? In the months and years ahead, organizers will need even more support to push back against forces that threaten our most fundamental freedoms, including our right to safety, self-determination, belonging and joy. We invite you to partner with us by contacting our Director of Development, Maya Berkowitz, at mberkowitz@borealisphilanthropy.org to learn more.